Outside the Montréal, Canada, YUL EAT Festival—where Québec Tourism and Hospitality Institute hosted a culinary class about cooking and serving seal meat (yup, apparently that's a thing)—PETA's "seal" proudly proclaimed, "I'm ME, Not MEAT."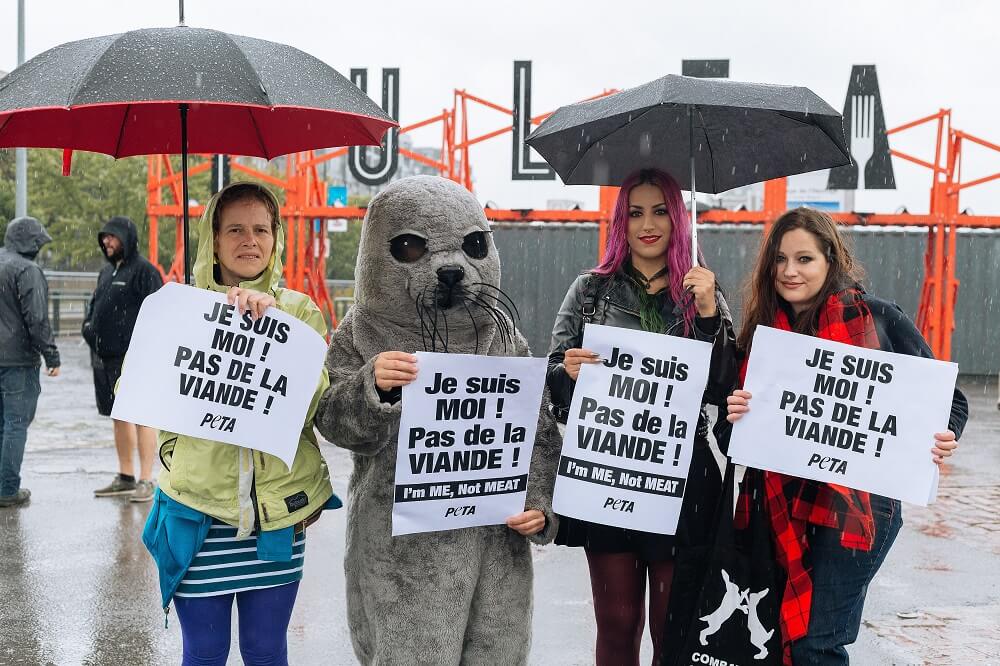 Splento
Would You Eat a Dog?
Most people are completely unnerved by the idea of killing and eating dogs. But take one look at seals—with their captivating eyes and playful habits—and it's impossible to miss that they're the dogs of the sea. This isn't just some romantic metaphor, either: They're actually genetically related to our beloved animal companions, and they're equally deserving of a safe, free, and fulfilling life far away from our dinner plates.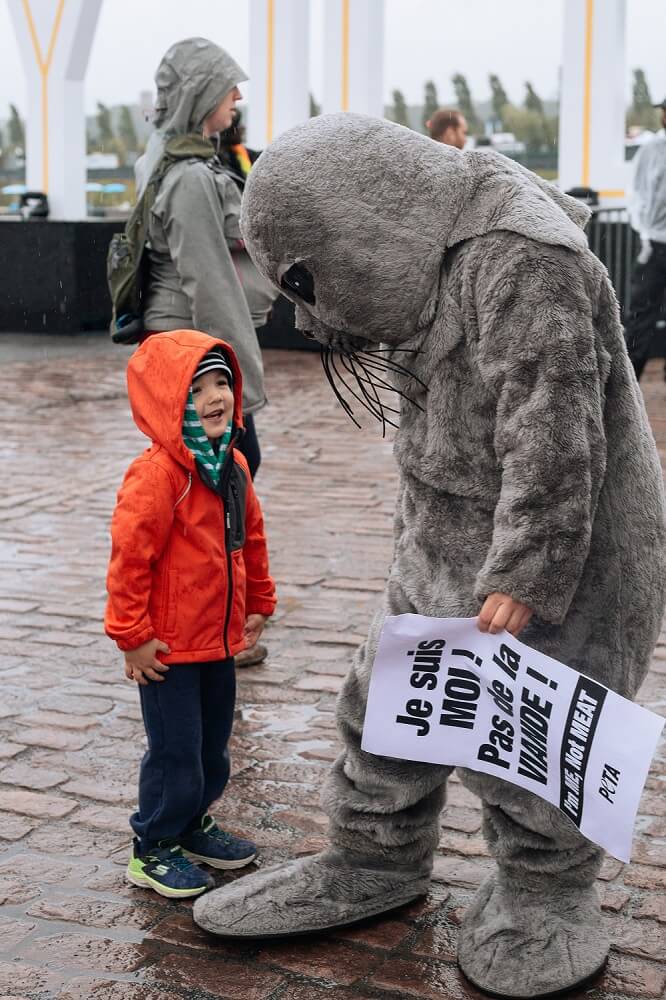 Splento
Archaic and Immoral
Canada's commercial seal slaughter is responsible for shooting, bludgeoning, and skinning seals for products that are illegal in 35 countries and frowned upon all over the world.
The YUL EAT Festival is supporting an industry that costs Canadian taxpayers millions of dollars in government subsidies, as there are no major markets left for seal-derived products.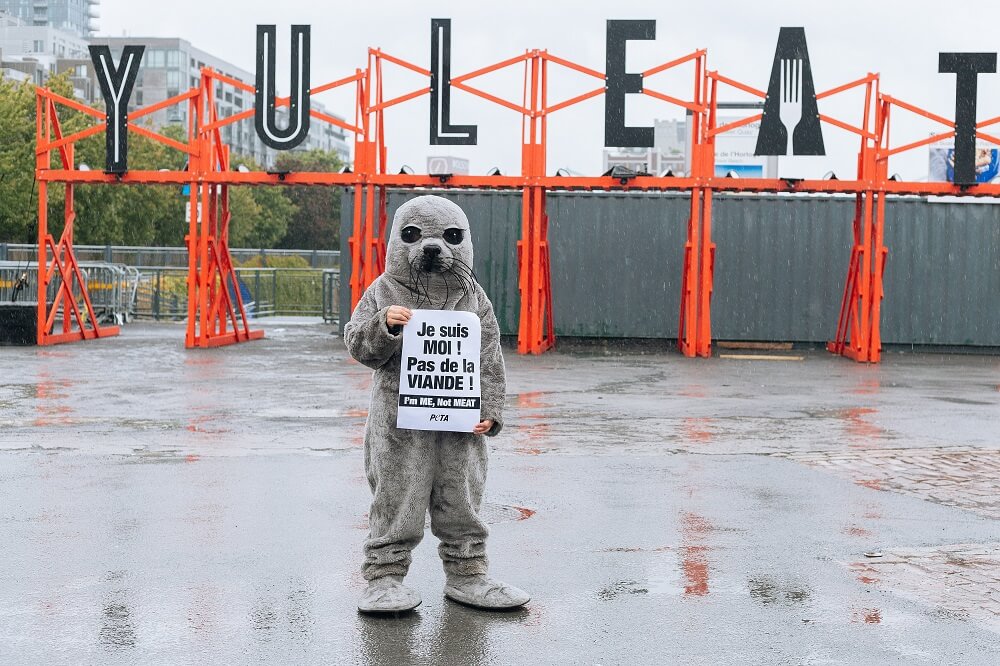 Splento
Help PETA Save the Seals
PETA is calling on kind people to skip the YUL EAT Festival's shameless endorsement of this cruel and wasteful industry. Join our campaign to end the slaughter, and keep up the pressure on the Canadian government to stop subsidizing this atrocity.