Despite the highly publicized suffering of orcas imprisoned in SeaWorld's cramped tanks, San Diego Mayor Kevin Faulconer still went ahead with plans to pay tribute to the marine abusement park by proclaiming March "SeaWorld San Diego Month" at today's City Council meeting. Local residents rallied outside City Council chambers to remind attendees that SeaWorld's cruelty is nothing to celebrate.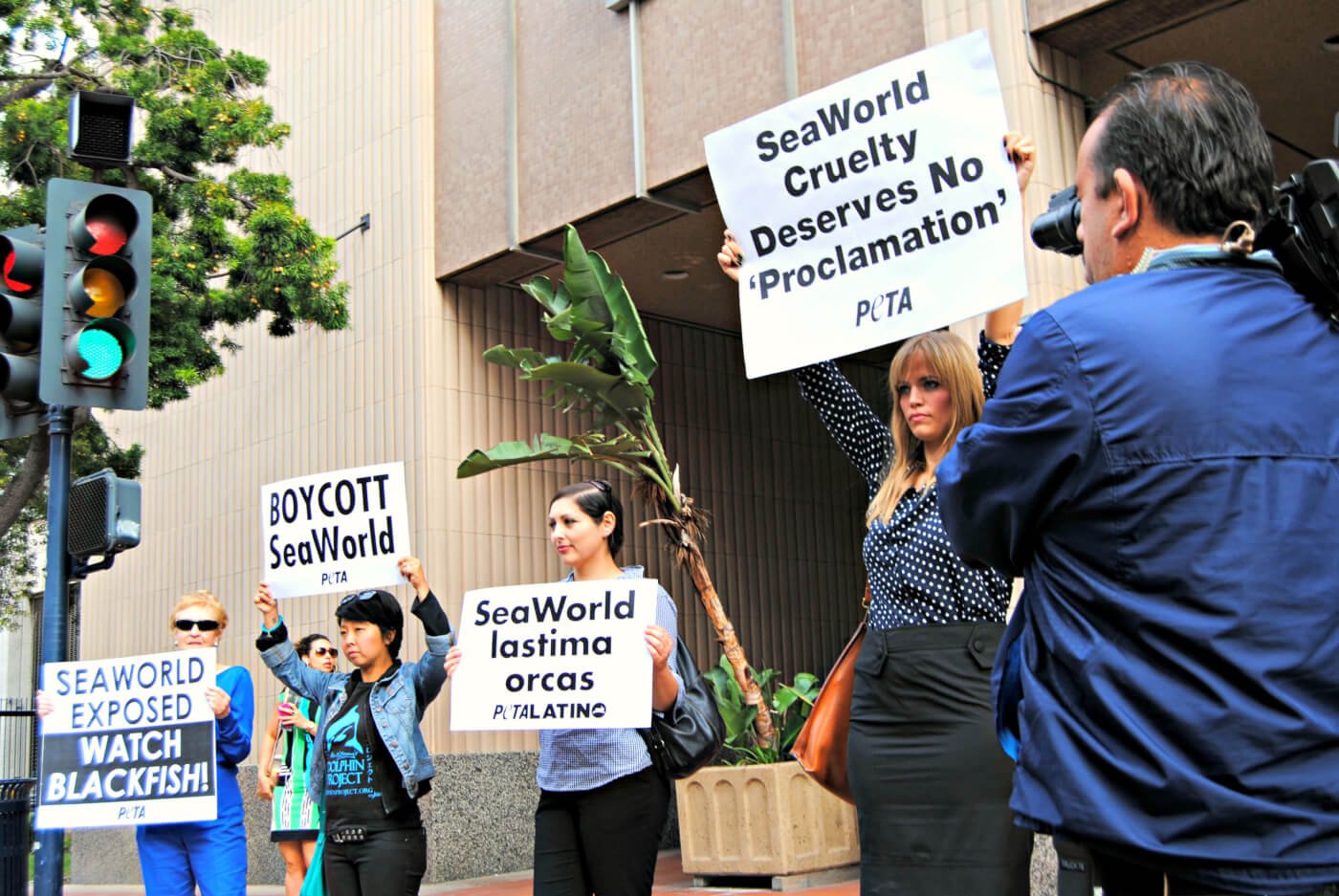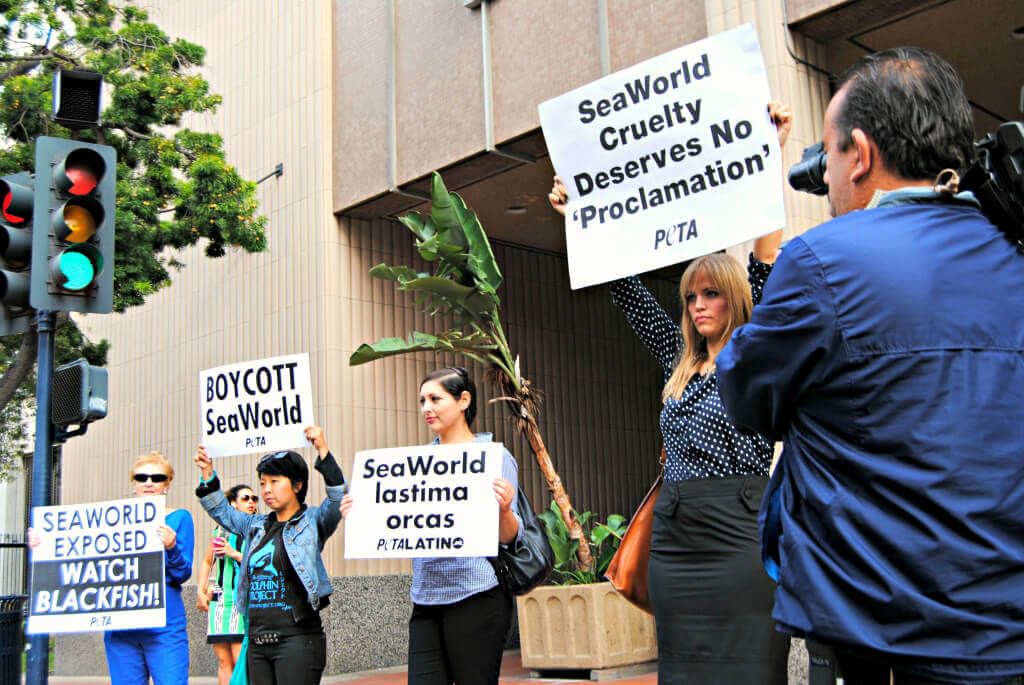 The controversial proclamation stands in stark contrast to California State Assembly Member Richard Bloom's recently introduced and widely supported Orca Welfare and Safety Act, which would make it illegal in California to hold orcas captive in tanks or force them to perform.
Faulconer is one of the few who apparently haven't watched the riveting documentary Blackfish, which exposes the miserable existences of intelligent, social, wide-ranging orcas crammed in the theme park's pools.
If Bloom's bill passes, it would be a win-win situation: SeaWorld could transform itself into a true educational and rescue center, and the whales could be relocated to coastal sanctuaries to live out the rest of their lives in a more natural environment.
What You Can Do
Continue to stay away from SeaWorld, and keep spreading the word to others. Urge everyone you know to watch Blackfish, which is currently available from Netflix.