And so, there I am, enjoying some vegan pancakes and perusing the morning paper, when all of a sudden I realize—that's me on the front page!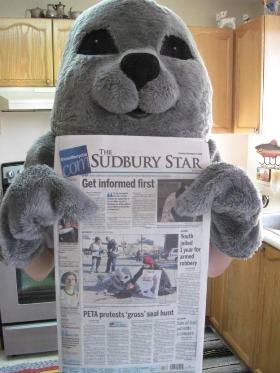 Of course, I'm fine. The blood and the bashed-in head at PETA's recent demonstration weren't real—but I truly wish that I could say the same for the suffering of my brothers, sisters, aunts, and uncles …
They could really use your help, too, you know?
Written by Sammy the Seal