The results are in from PETA's text-messaging poll asking people to choose the worst way that Canada abuses seals during the annual commercial baby seal slaughter, which is happening right now. Thousands voted, and here are their choices:
Ripping live seals' skin off: 43%
Bashing seals' heads in: 33%
Hooking seals in the eye with a hakapik: 24%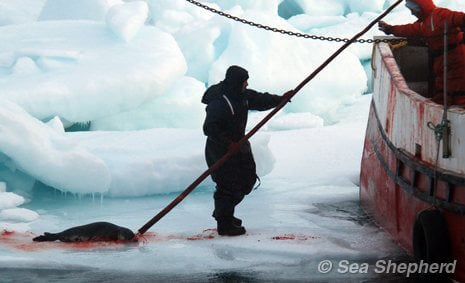 All the slaughter methods are barbaric, but what do you think is the worst thing that Canadian seal-killers do? Leave a comment to cast your vote, and "like" this on Facebook to ask your friends to vote too.

Written by Michelle Sherrow