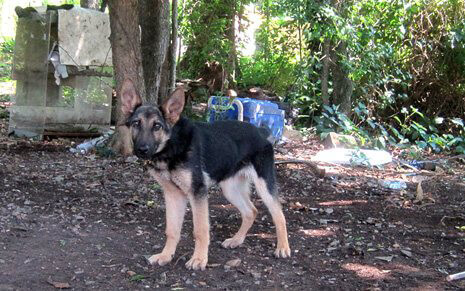 From the time he was 3 months old, Ringo's "life" consisted of pacing on a patch of dirt in a junk-filled backyard, deprived of the love that every dog needs and deserves, chained up like an old bicycle. When PETA's fieldworkers found him, Ringo was suffering from intestinal parasites and was at least 15 pounds underweight. His growth was stunted from chronic malnutrition.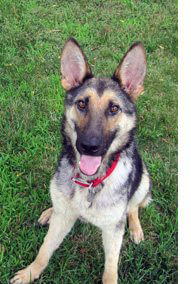 PETA's fieldworkers were eventually able to convince Ringo's guardian to surrender him. Now, Ringo has a real life—one with a loving family and a little "sister" dog named Speedo who keeps Ringo on his toes! A big goofball, Ringo loves to run around at the PETA dog park and is too busy having fun to dwell on his past.
If there is a chained or penned dog in your neighborhood, please get involved. Like Ringo, many neglected dogs' lives have been changed because someone cared enough to offer to take them for a walk or give them treats, toys, and some much-needed love. You can make a difference! Speak up for chained dogs today.
 
Written by Lindsay Pollard-Post