If you've ever wondered why we have a dog and cat overpopulation crisis, which is so bad that 6 to 8 million "pets" enter animal shelters every year—and that's not even counting the millions of strays who never make it to shelters—look no further than Halley. This mother dog was left to survive as best she could after her owners moved away and left her behind like an unwanted sofa on the curb.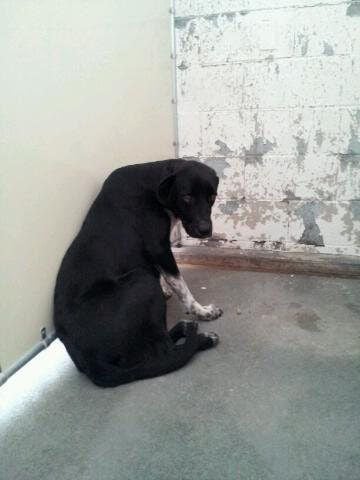 Halley miraculously managed to survive by herself for several months until a passerby called PETA to report having seen her roaming the streets. She appeared to be nursing puppies, but neighbors who had heard the puppies crying weeks earlier hadn't heard a peep out of them in nearly a month. We feared the worst.
Our cruelty caseworker advised the passerby to set up a feeding station for Halley at a vacant home in order to discourage her from straying further away, and we got in touch with local members of Unchain Oklahoma, who set about trying to trap the skittish dog. When they arrived at the property to set up a humane box trap, they found the puppies hiding under the house.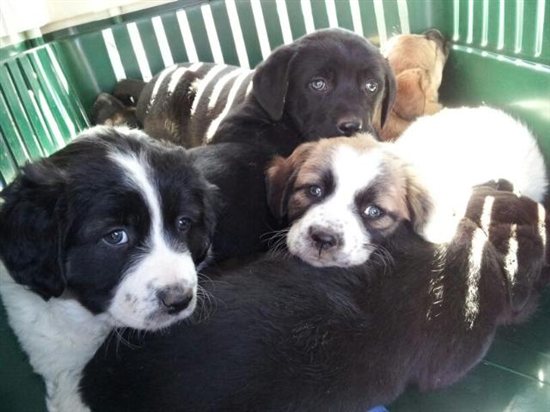 The little ones were whisked off to a veterinarian. After several days, the volunteers managed to trap Halley, and she was spayed and reunited with her pups. The family—minus two puppies who have already been adopted—is being boarded while permanent homes can be found. (You can see more photos of them on Unchain Oklahoma's Facebook page.)
If you suspect that an animal has been abandoned or is being neglected or abused, please err on the side of compassion. Always call authorities. If you're mistaken, the worst that can happen is that you'll put a few more miles on an officer's odometer. And if the authorities don't respond, contact PETA.