If you've kept up with our campaigns, you're well aware of the horrors of the factory farms and slaughterhouses that supply chickens to greasy fast-food joints such as KFC and McDonald's. After learning about the cruelty that goes into making every "Happy Meal" (more like Unhappy Meal), some PETA members took to the streets to turn the tables on old Ronald.
Check out these photos, and then send a letter to McDonald's and let officials there know that you won't stand for any more McCruelty.
Finally, the chicken gets revenge. He's boiling mad that his brothers were scalded alive.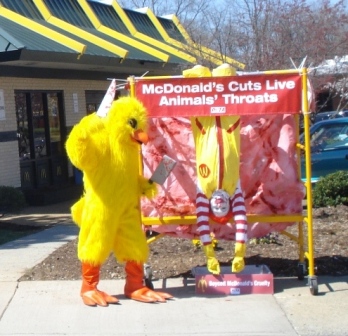 So, Ronald, how does it feel to be on the other end of the knife? The chickens aren't too happy about it either.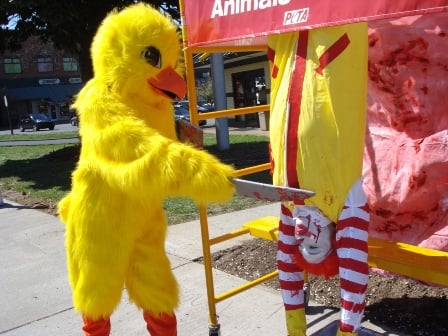 Written by Lianne Turner