Fred Schneider of The B-52s has always sung the praises of lobsters. And now, to coincide with the 35th anniversary of the band's breakthrough hit, "Rock Lobster," he narrates a riveting new PETA exposé of the horrors inside crab and lobster slaughterhouses and explains why he considers crustaceans to be sea life, not seafood:
In this exclusive guest post, Fred, a vegetarian since he was a child, tells us what inspired him to write "Rock Lobster"—and why you'll never hear the classic party song in an ad for lobster bisque:
I grew up in New Jersey, and every summer we visited relatives near Toms River. They had a boat, and we all would go crabbing out in the bay. We always caught a lot of crabs and brought them back to cook. I was 4, and I watched as they started putting the live crabs in a big pot of boiling water. I was horrified and would never eat crab again.
I got the idea for the song "Rock Lobster" watching a slide show in an Atlanta disco in the late '70s. There obviously was no budget for a light show, so they showed slides of puppies, children, and … lobsters on a grill! Ridiculous! But I thought, "Hmm, rock this, rock that … rock lobster!" I told the band, and we jammed on the title.
Unfortunately, people would bring live lobsters to shows, offer dinners as prizes, etc. But we put a stop to that. We even had an offer from a soup company to sell the song to promote a lobster bisque—I refused. To this day, I don't go to dinners on the beach and am appalled by people cooking any sea life. I hope my narration and the video will resonate with people everywhere.
This isn't the first time that Fred has teamed up with PETA. Previously, he recorded a radio spot asking listeners to boycott the Maine Lobster Festival and called on the Atlanta City Council to ban bullhooks, and the whole band headlined PETA's "Rock Against Fur" concert in New York City in the '80s. Fred and fellow B-52s member Kate Pierson also hosted PETA's first major rally in Washington, D.C., seen here, in 1988: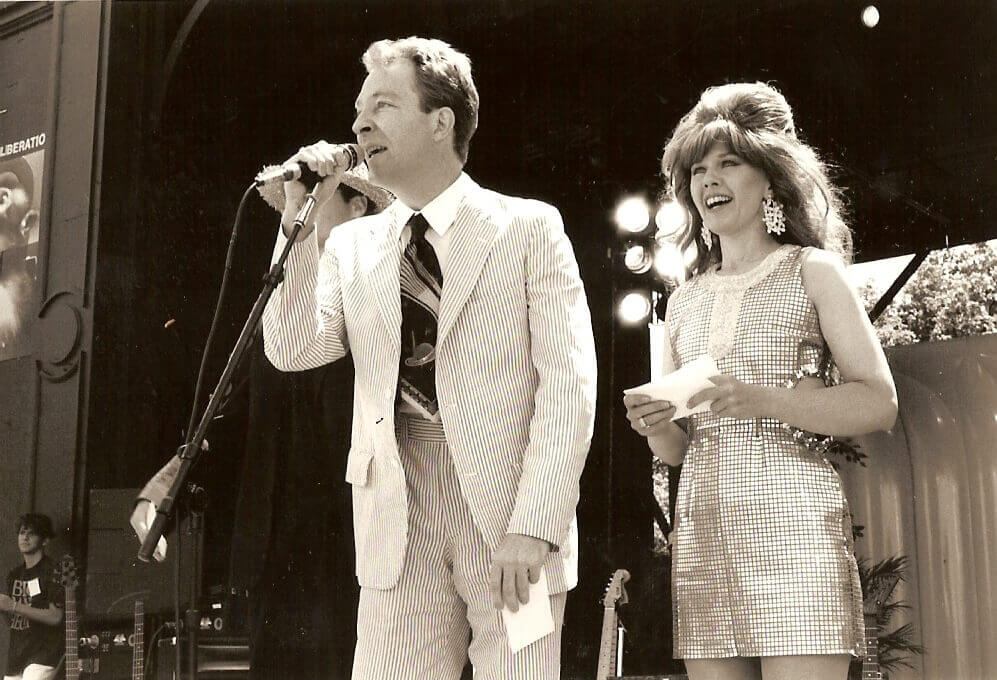 Let Lobsters and Crabs Rock On!
If the idea of boiling lobsters and crabs alive burns your butt, please share Fred's video with your friends and family by posting it to Facebook and other sites. Then frug on over to AltSounds.com for your chance to win one of three copies of The B-52s' first album—featuring "Rock Lobster," "Dance This Mess Around," and other kitschy classics—signed by Fred!