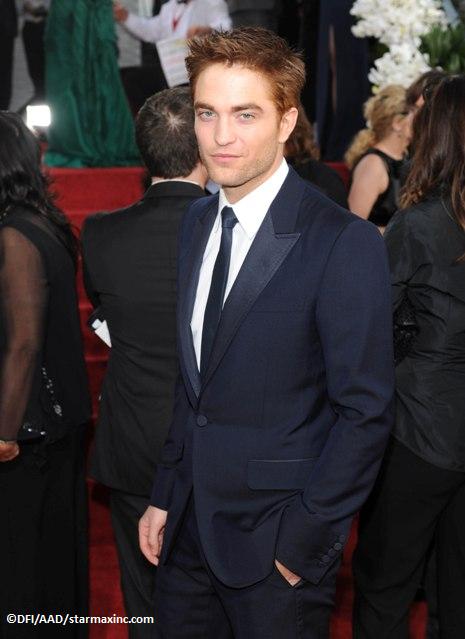 For those of us who repeatedly put Robert Pattinson's shirtless scene in New Moon on "pause" are fans of Robert Pattinson, there's a new reason to swoon. While he was filming The Twilight Saga: Breaking Dawn in Louisiana, the ultimate heartthrob went to the ultimate place to find a new best friend—an animal shelter—and rescued a puppy, who was traveling on a private plane with him the next day. "There is a deep connection between me and dogs," Rob noted, adding that if he could swap his human form for anything, it would be a dog. 
Rob's new pup might be scampering around the Twilight set with Kellan Lutz's pal Kola, who posed with the actor in his super-cute "Adopt, Don't Buy" ad for PETA. And they'll have plenty to talk about with Christian Serratos, who would rather go naked than wear fur.
Rob, I would love to have an "Adopt, Don't Buy" ad to hang up next to my "Sixteen Months of Robert Pattinson" calendar (hint, hint). But if you'd rather go naked than wear fur, I'm fine with that too.
Written by Michelle Sherrow