Protesters came out in droves in Salt Lake City to let people know that at least four elephants traveling with the Ringling Bros. and Barnum & Bailey Circus are suffering from foot ailments and arthritis—the leading reasons for euthanasia in captive elephants.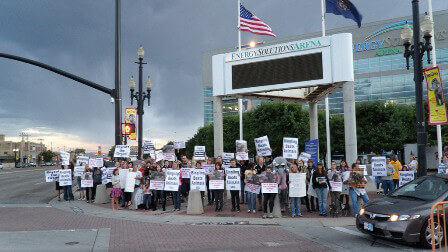 We've asked Salt Lake City's mayor to stop Ringling from forcing these elephants to perform painful tricks, which can only worsen their condition and could prove fatal.
Please join us in asking the U.S. Department of Agriculture to immediately seize these ailing elephants before it's too late.
Written by Jennifer O'Connor