Ringling Bros. Circus hauls elephants and other animals from city to city chained inside reeking railroad boxcars, but its truck caravans (Ringling has three separate shows) also travel tens of thousands of miles every year shipping caged tigers, birds, and other animals. A staffer with one of the circus's units—which travels 30,000 miles annually—admitted that some of the trucks only get about four miles to the gallon!
While Ringling was squandering our planet's resources, PETA members carpooled and stripped down to the bare essentials to protest the circus's performances in Champlain, Illinois. Check it out: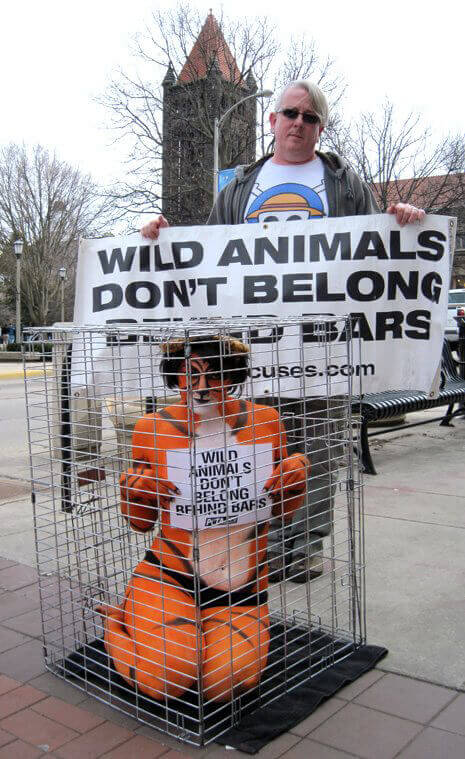 Contact PETA's Action Team to arrange your own car pool and demonstration when Ringling shows up in your town!
Written by Jennifer O'Connor