Police are investigating the shooting of an elephant used by Ringling Bros. and Barnum & Bailey Circus. The incident reportedly occurred outside the Bancorp South Arena in Tupelo, Mississippi, early on the morning of April 9. Knowing Ringling's shady history when it comes to animals (some years ago, a trainer traveling with Ringling shot a tiger to death while the animal was locked in his cage), PETA is urging authorities to interview all circus employees carefully. Also, as usual, it appears that no veterinarian was on the road with the circus despite a history of animal illnesses and injuries. So with only the self-interested circus's word to rely on, who knows if the elephant is receiving proper care? PETA has increased the reward for information leading to a conviction in the attack.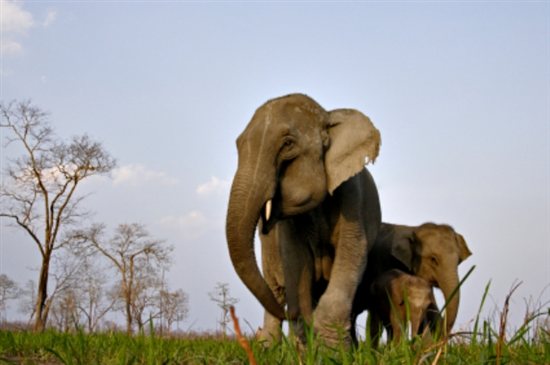 iStockphoto.com/dickysingh
Pursuing Justice for Endangered Elephants
Numerous Ringling workers have histories of animal abuse, which is why PETA is urging the U.S. Department of Agriculture (USDA), the U.S. Fish and Wildlife Service (FWS), and local law enforcement to look particularly closely at the circus's employees—some of whom have been caught on film beating elephants with sharp, heavy bullhooks and some of whom are the subjects of recent sworn eyewitness complaints about animal abuse—when seeking the culprit or culprits in this incident.
To help authorities find the person or persons responsible for this horrendous act, PETA will be adding up to $5,000 to the $250 reward offered by former 1st Congressional District Rep. Travis Childers. Because shooting an Asian elephant is a violation of the federal Endangered Species Act, the FWS is also offering a $5,000 reward.
PETA is also asking the USDA to inspect the injured elephant and ensure that she is receiving adequate treatment. Ringling has a long record of failing to provide elephants used in its shows with adequate veterinary care. The circus commonly travels without a veterinarian—despite the large number of animals it carts all over the U.S.—and the veterinarians it does have often sign off on allowing ailing elephants to perform painful tricks.
What You Can Do
Even without the threat of being shot, Ringling's elephants must regularly endure violence and distress. Please urge the USDA to confiscate all the ailing animals from Ringling for placement with reputable sanctuaries. Never, ever patronize circuses that use animals, and tell others to avoid them as well.