Update: Snowball has been adopted by a "stay-at-home dog mom" in Raleigh, North Carolina, who already had three adorable dogs but is so immune to cute overload that she was able to add Snowball to the mix without requiring hospitalization.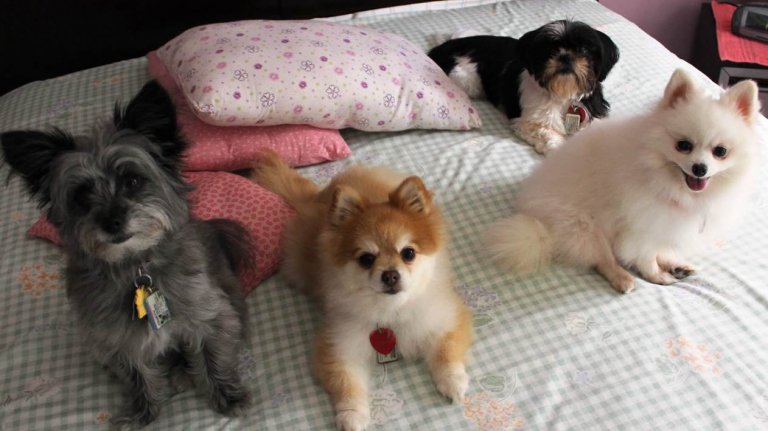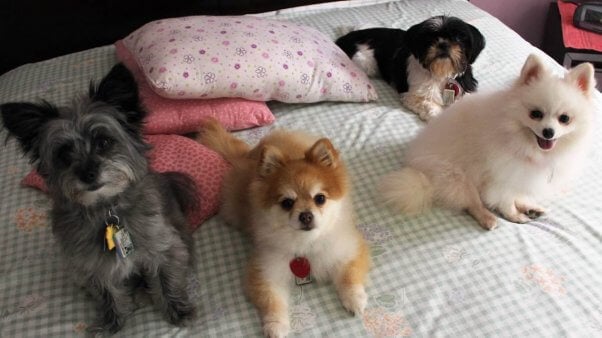 Because Snowball's new mom is apparently equipped with superpowers, she also handcrafts custom-made harnesses, beds, and pillows for the miniature canine clan. Here's some of her handiwork: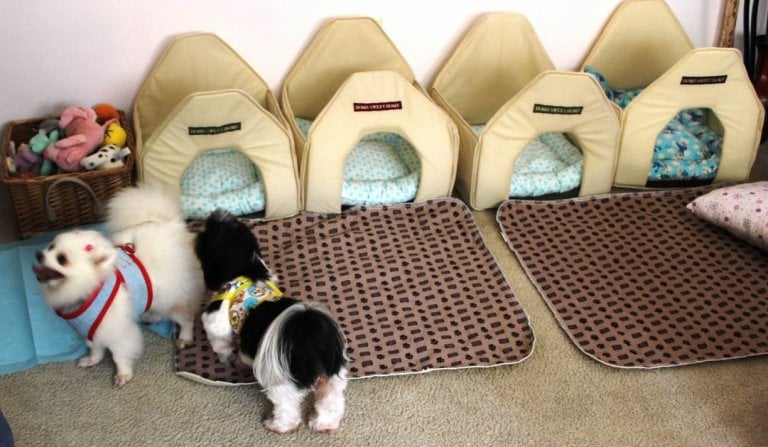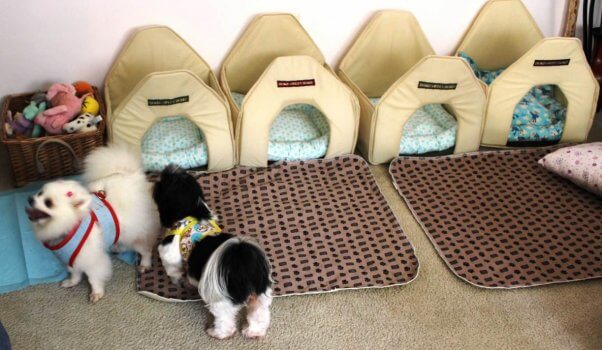 And here's Snowball putting one of those handmade pillows to good use.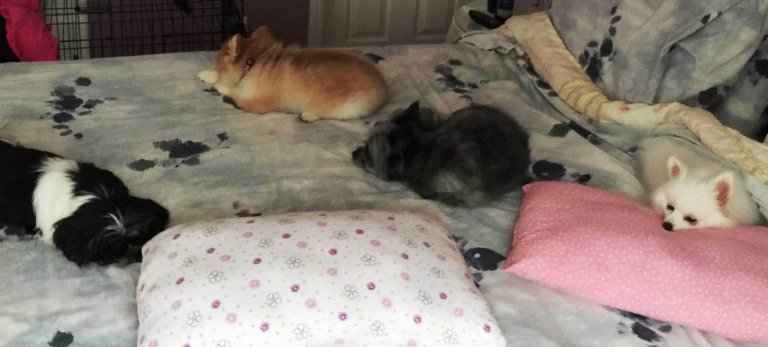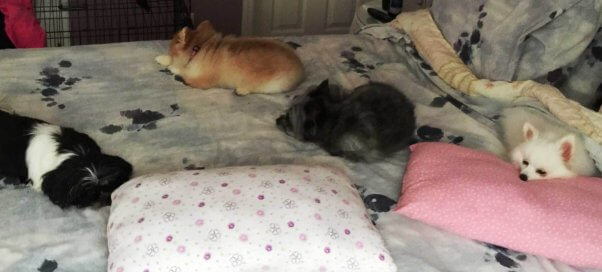 Sweet dreams, little princess.
Originally posted on August 19, 2016:
This dog's name is Snowball, and when she came to us, she really did look uncannily like a snowball—a round white ball of fluff with dark eyes and a dark nose that resembled nuggets of coal.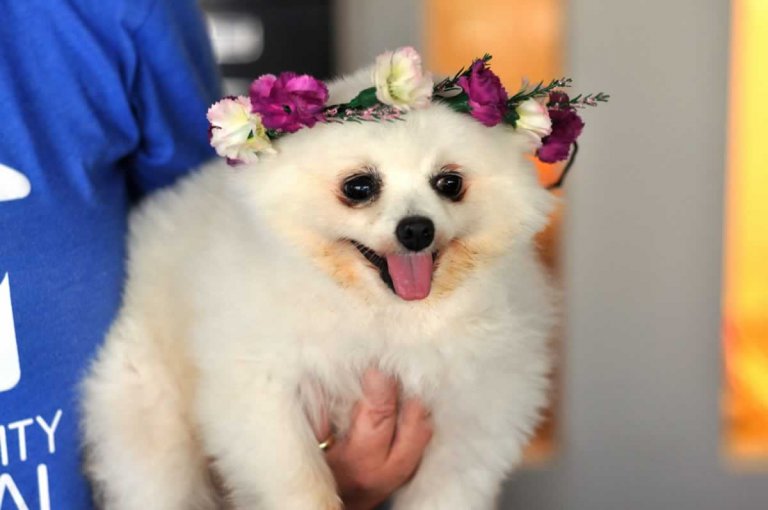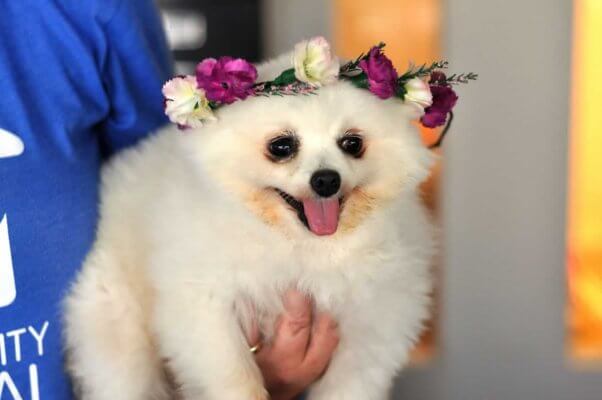 But even though she was undeniably cute, it turns out that not all of that fluff was fur: Snowball was dangerously obese.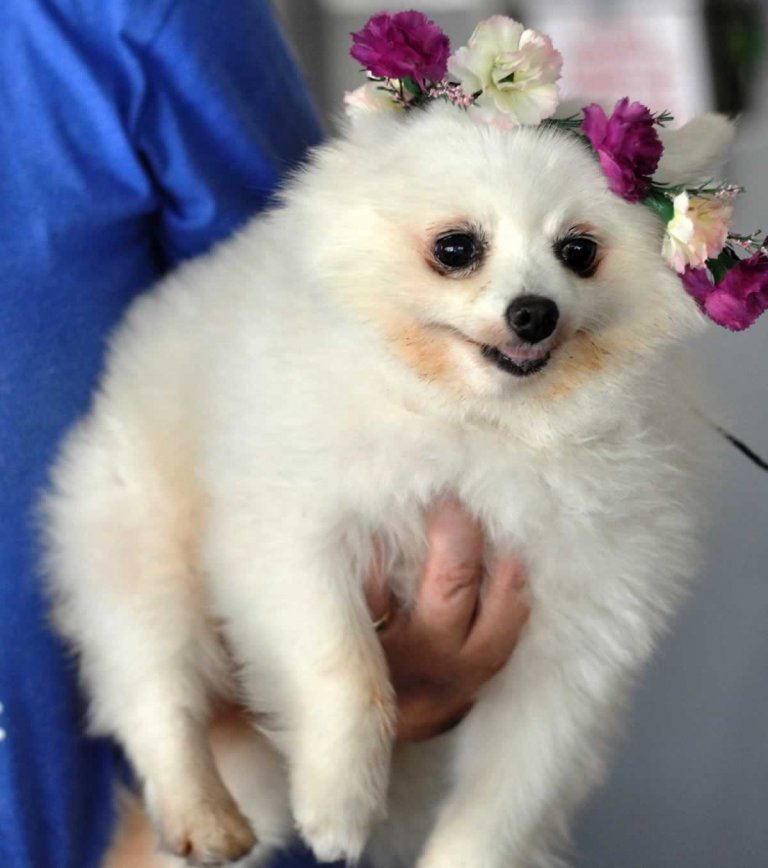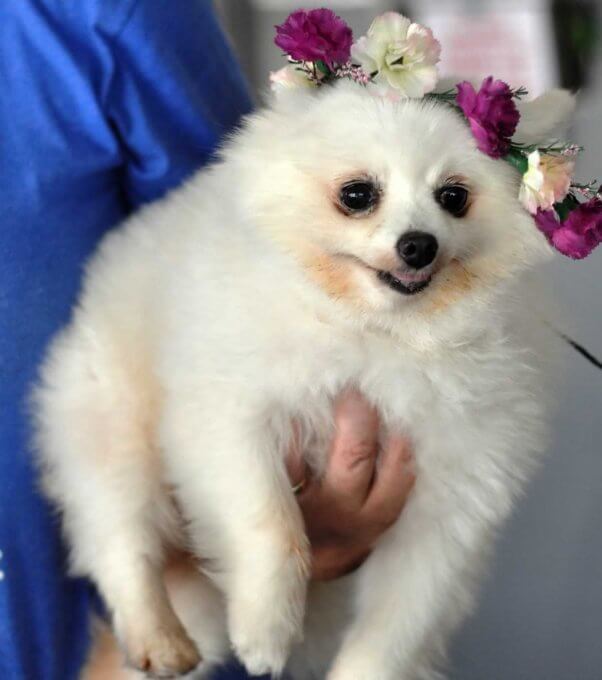 Snowball's previous owner surrendered the little white Pomeranian to PETA when she was no longer able to take care of her. Apparently a devotee of the "Food = Love" school of thought, the woman didn't realize that overfeeding dogs can cause nearly as many health problems as underfeeding them. Snowball suffers from a congenital defect common in small dogs called a collapsing trachea, which causes occasional coughing, and her added weight was only making this condition worse.
So the first order of business for Snowball's foster mom was to put the tiny 10-pound dog on a diet. Already, the pounds are melting off, and her symptoms are improving. Our veterinarian is hopeful that weight loss may be all the therapy she needs, although she may need medication in the future if her symptoms worsen again.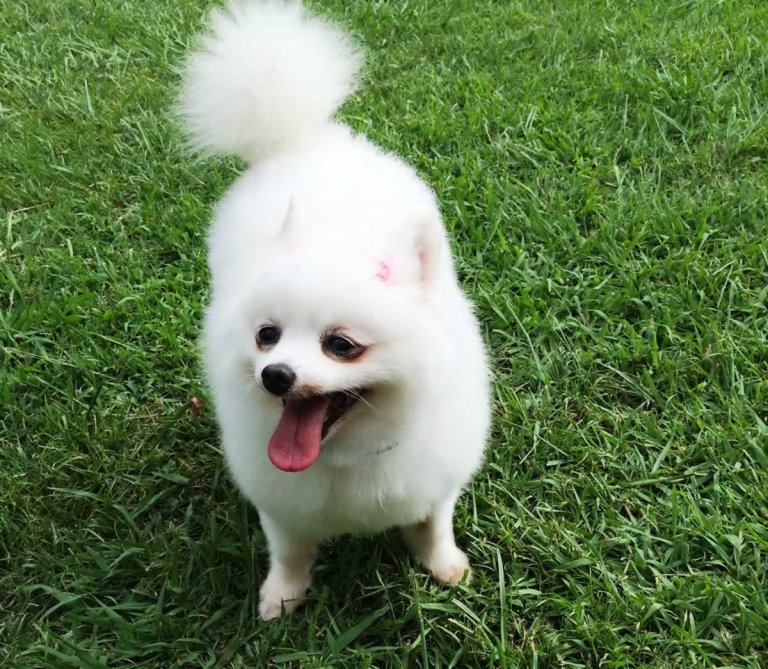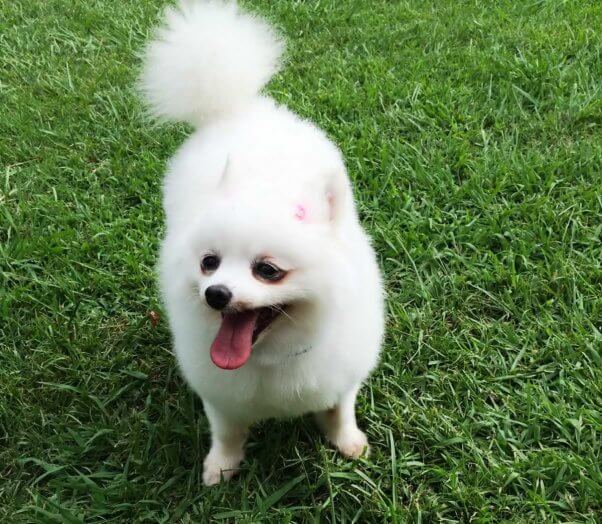 Snowball is blissfully unaware that she has any sort of condition. She's spunky, frisky, and outgoing and gets along well with other dogs, cats, children of all ages, and even rabbits and ducks. She gets so excited when her foster mom comes home that she spins in circles. And she isn't shy about expressing her feelings, emitting teeny-tiny growls at overly rambunctious dogs who need to be told to take it down a notch and barking whenever she is extra happy or needs to go outside.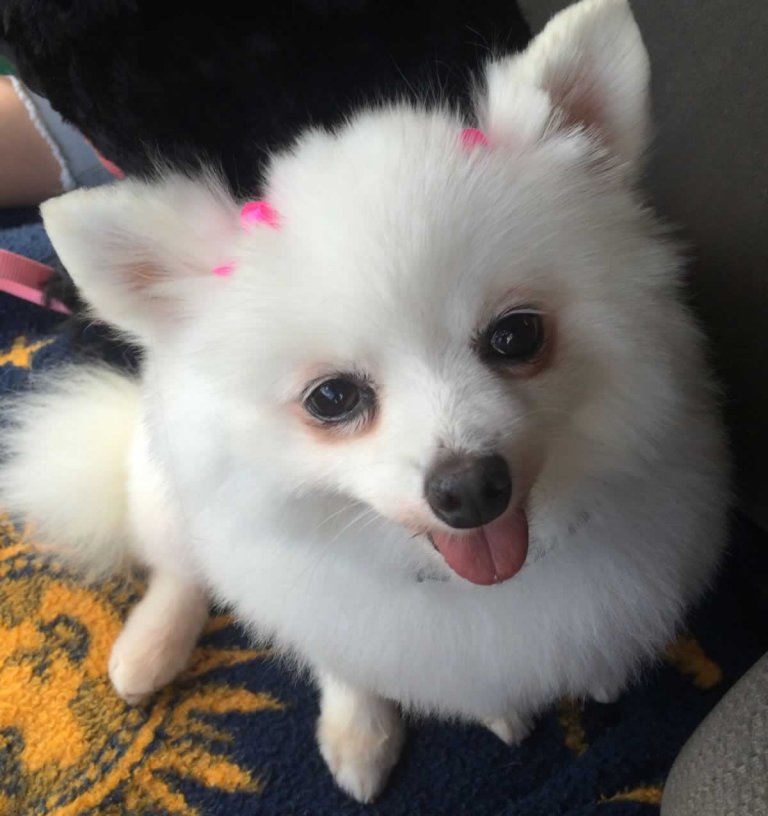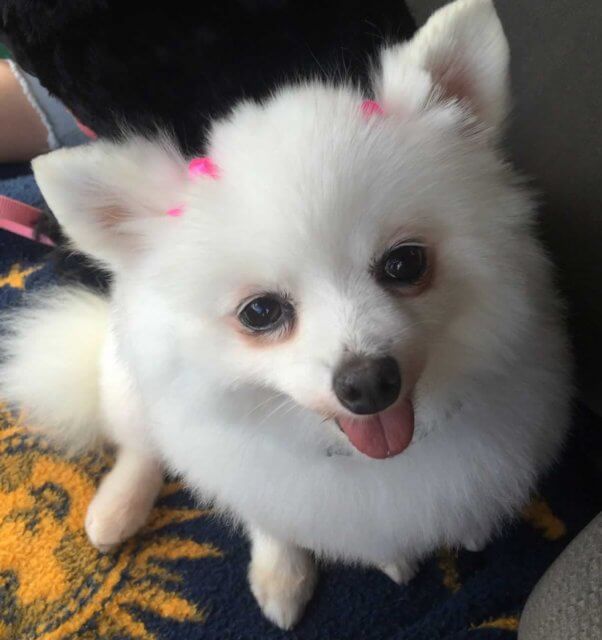 During this long, hot summer, how about bringing a refreshing flurry of snowy white fluff into your life? Get the (snow)ball rolling by e-mailing [email protected] to find out more about our little ice princess who has a knack for thawing out hearts wherever she goes.