Prince was treated like anything but royalty by his former owners. When they moved out of their trailer in North Carolina, they left the friendly young cat behind like a discarded concert ticket. But Prince was not without his fans. A neighbor—one might even call her a "groupie"—quickly realized that he had fallen on hard times and called PETA for help.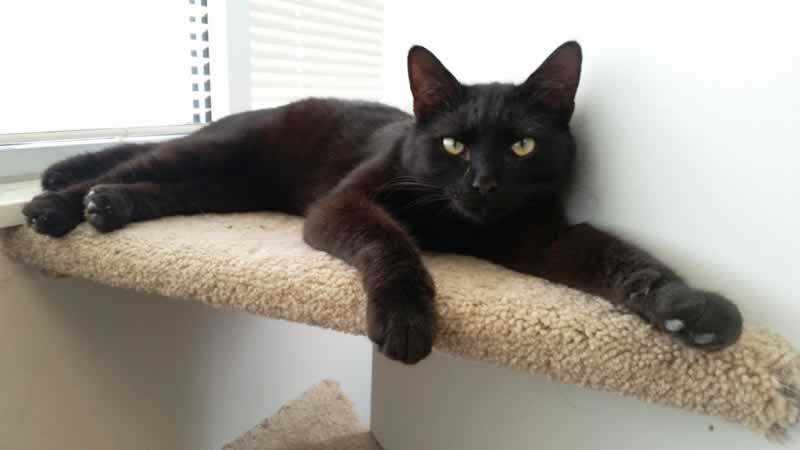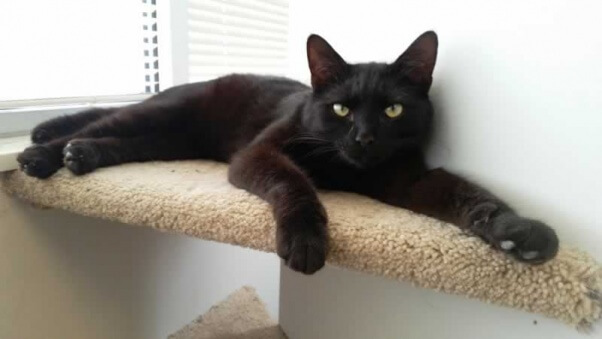 When our fieldworker brought Prince back to our Norfolk, Virginia, headquarters, we learned that perhaps one of the worst things about his ordeal wasn't that he'd been forced to live outside in all types of weather conditions and been at the mercy of free-roaming dogs, speeding cars, parasites, and contagious diseases. It wasn't even that he'd never known where his next meal was coming from. No, perhaps highest up on the list of Prince's grievances was the total lack of baskets.
Because Prince really loves baskets.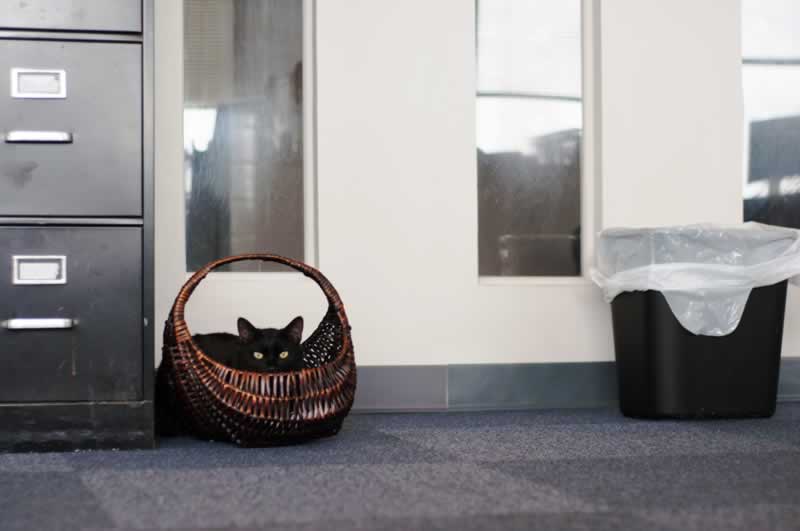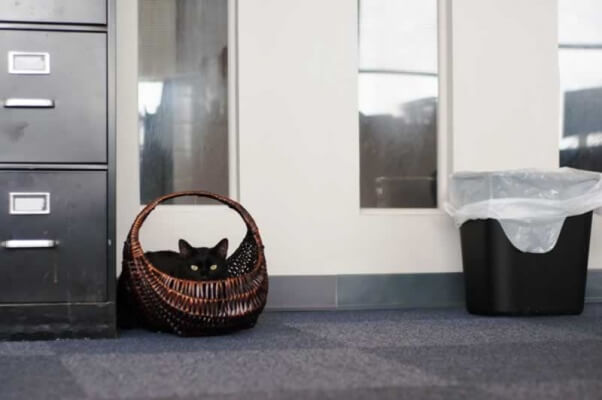 He really, really loves baskets.
Did we mention that he loves baskets?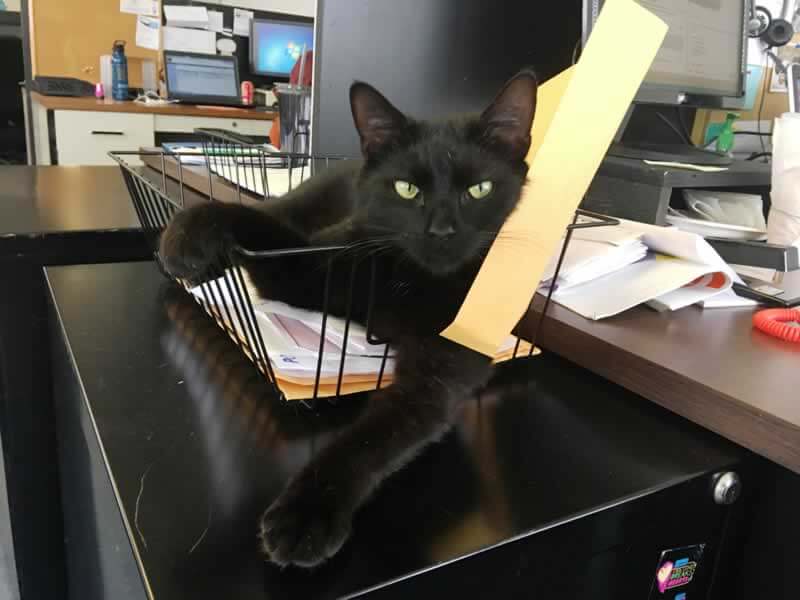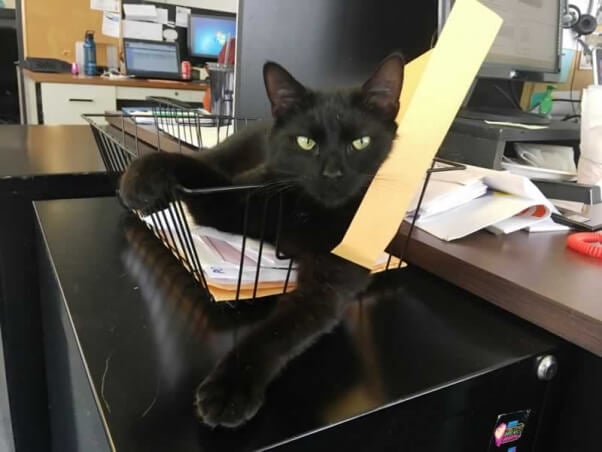 When Prince isn't sleeping in baskets or sorting incoming and outgoing mail, he assists with various IT duties. Here, he attempts to form an unpronounceable symbol out of computer cords.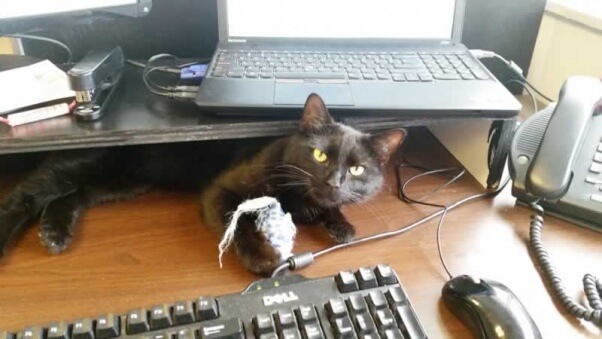 Much as Prince loves hanging out at PETA's HQ, it's no Paisley Park. If you're interested in "auditioning" to be part of Prince's entourage, please e-mail [email protected]. You don't need a little red Corvette or a raspberry beret—an empty basket or two will do, preferably in purple.