UPDATE:  Under pressure from consumers who have pledged to bury, burn, return and give away anything they have with the Patagonia brand, and never buy again, Patagonia has gone beyond apologizing, and now says it will not buy more wool until it can extract certain assurances from its supplier. On August 17, 2015, following PETA's expose, Patagonia announced that it was dropping Ovis 21 as a supplier and would not buy wool again until the company could be assured of "the humane treatment of animals." PETA praises the new move, as 'all steps are good steps,' but cautions that as Patagonia delves deeper into the wool supply chain, it will find that cruelty will always be a part of wool production as we have found in Australia, the U.S., and now Argentina. If the company is honest, we doubt it could return to buying real wool again.
Originally posted on August 14, 2015:
PETA's response to Patagonia's reaction to horrifying investigation of its "sustainable wool" supplier:
We're disappointed that Patagonia will apparently continue to source wool from farms that you now know and admit treat sheep in an extremely cruel manner. You cannot "take responsibility" by simply posting something that admits that sheep are being grossly abused on the farms that you subsidize through your purchases. That is damage control, not taking responsibility. You are, in effect, telling your customers to keep right on buying because you will work with Ovis 21 to make needed corrections and improvements. To keep on buying while animals are being treated abominably is completely unethical.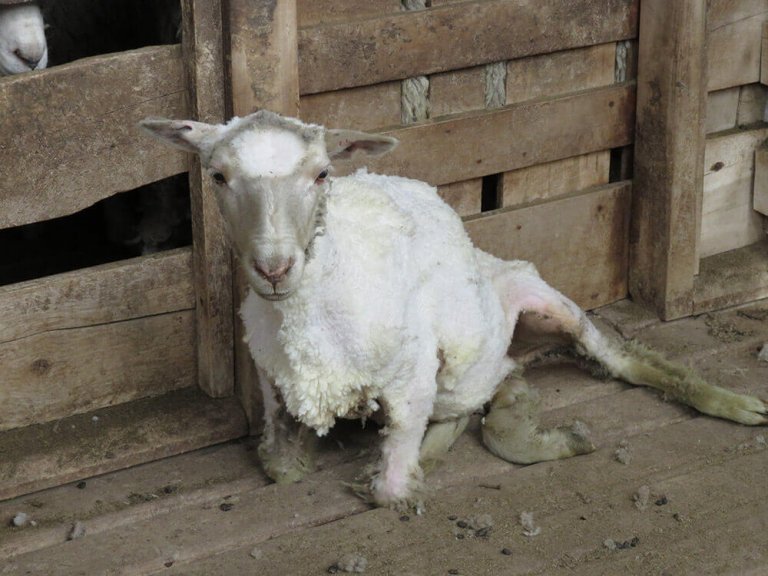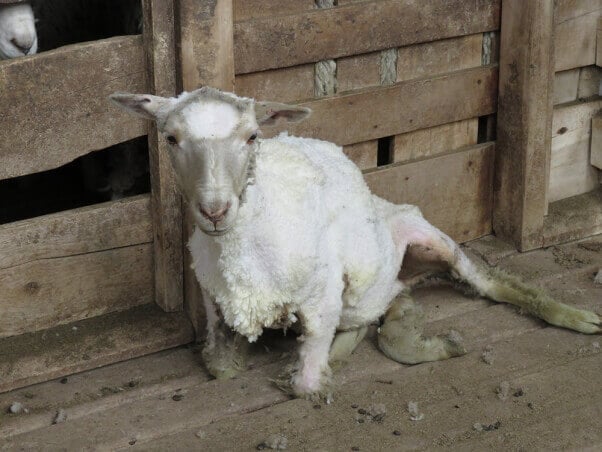 The fundamental truth is that despite standards, certifications, audits, and assurances, animals are suffering and will continue to do so whenever they're used for mass production. Traceability does not ensure humane treatment. Instead, it misleads consumers into believing that they're buying a product that is somehow humane when it's not. Attempting to improve a broken system in which animals suffer needlessly for your baselayers and insulation, especially given that technical wool-free options abound, is not a solution.
If you truly want to be a responsible and ethical company and honestly tout animal welfare, the only solution is to stop sourcing wool. Patagonia is supposed to be innovative, so you should be able to walk away easily from the wretched wool industry, a move that would be wildly respected by your consumers.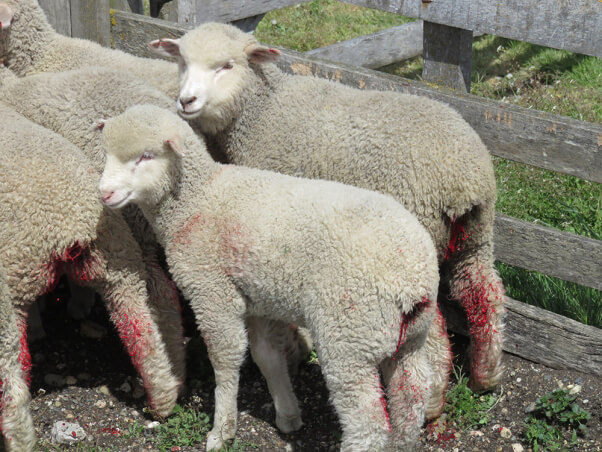 Patagonia has a history of trumpeting animal-welfare claims that have later been disproved. Patagonia sources down and wool, and both supply chains have now been exposed. In 2007, you said that your down did not come from geese who were force-fed for foie gras but later had to admit that it did. And you have failed to provide any useful information regarding your "100% Traceable Down," despite your claims of "transparency." Now, here comes an exposé of your wool suppliers.
In your written policy for consumers, you claim that your suppliers "respect animal welfare" and must adopt "humane practices." Yet since 2014, all Patagonia's Merino Performance Baselayer have been sourced from Ovis 21 and you have failed to audit the farms for animal-welfare concerns.
We chose not to participate in the Textile Exchange's standards after working with them on down and finding that it's little more than a farce meant to protect the industry, not the animals. Instead, we've worked directly with companies to eliminate cruelty to animals.
Unlike Stella McCartney, who suspended all purchases of wool within minutes of watching PETA's video, Patagonia has failed to act even remotely responsibly, despite our efforts to work with you on animal issues.
We strongly urge you to do the right thing now.