Q: What's black and white and cute all over?
A: This dog.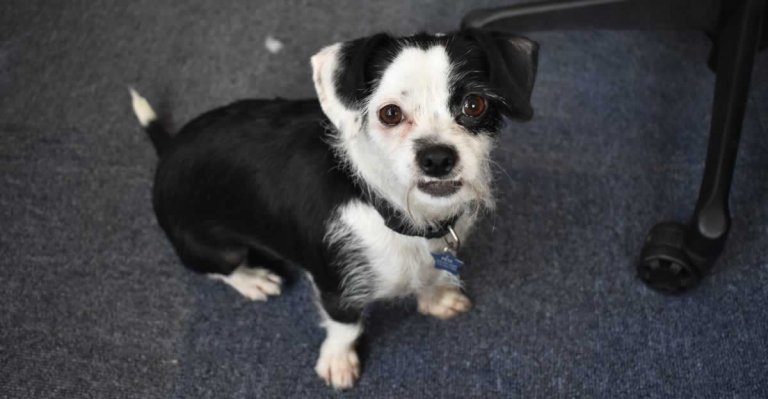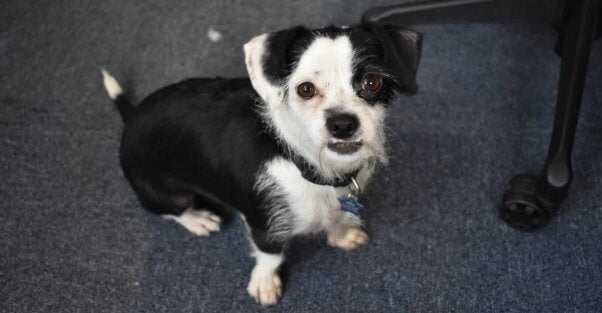 Bernadette is an adorable 4-year-old terrier mix who had the misfortune to become homeless when her elderly guardian was forced to move in with family members.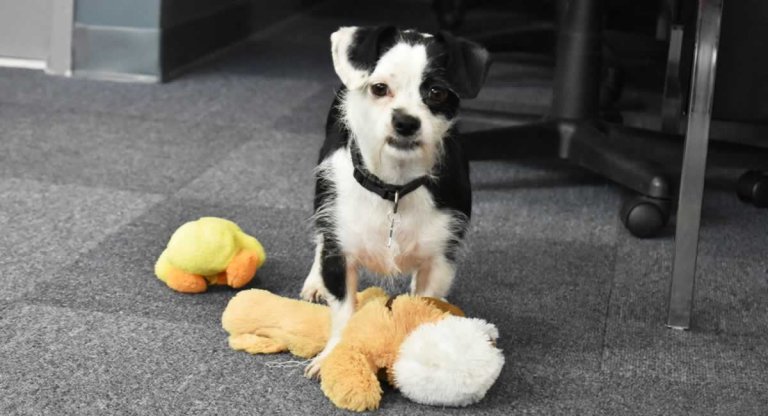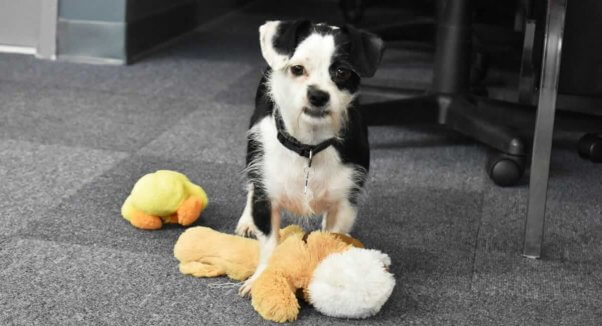 PETA fieldworkers met Bernadette while paying their weekly visit to a chronically understaffed and underfunded shelter in rural North Carolina to bring supplies, pick up animals for spaying and neutering, clean cages, and help with other duties. The fieldworkers occasionally remove animals from the shelter to help ease crowding—and this was Bernadette's lucky day.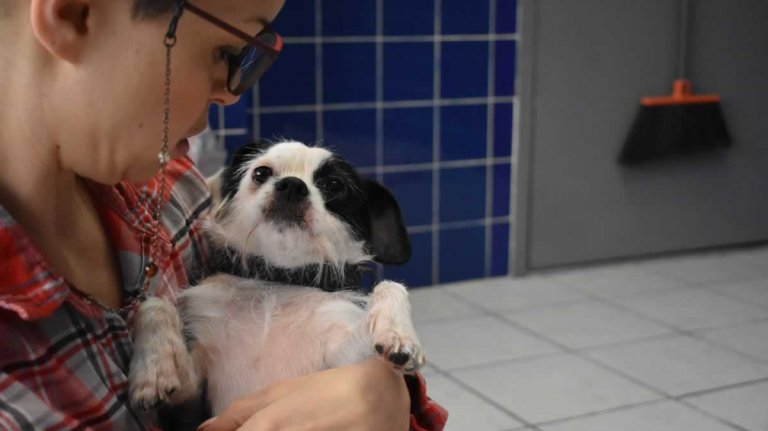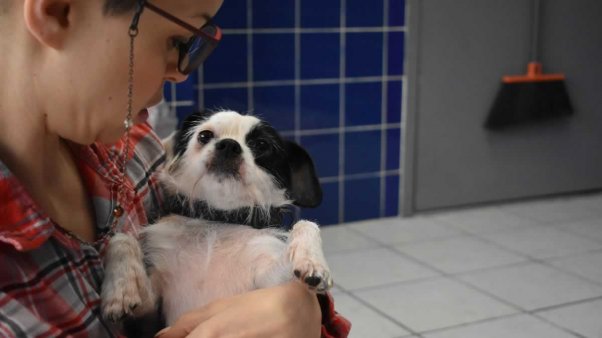 Bernadette may be tiny, but she isn't shy about throwing her 12 pounds (soaking wet) around. While she is courteously playful with the cat (another PETA rescue) in her foster home, she gets downright sassy when she visits PETA headquarters, seemingly trying to "herd" other dogs—and even some humans—earning her the nickname "World's Smallest Border Collie."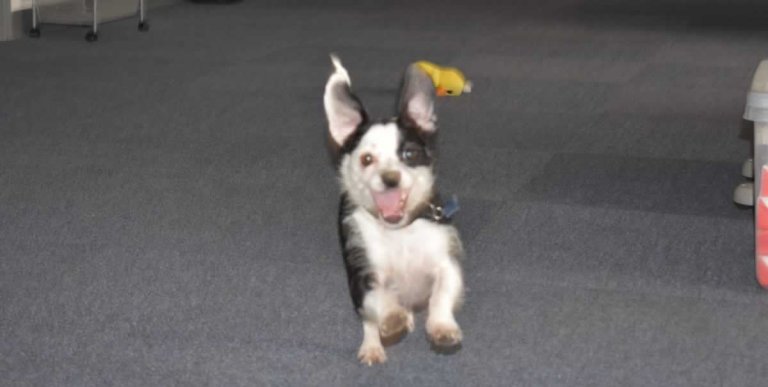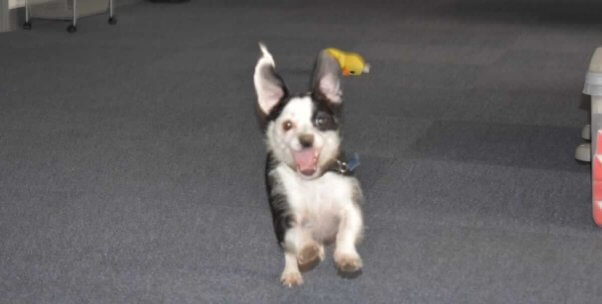 When she's not rounding up random PETA staffers and their canine companions, she enjoys fetching plush toys, rolling over for tummy rubs, pulling herself along the carpet on her side, and resting from her exertions in her cozy bed.
Q: What walks on four legs in the morning, two legs at noon, and three legs in the evening?
A: You'll have to ask the Sphinx for the answer to that one, but to find out how you can make a lifelong friend of Bernadette, e-mail [email protected].