Phew! We have so many great protest pictures to share that we decided to hit you with them all at once. Brace yourselves:
Our gaggle of PETA chicks caused quite a stir in Youngstown, Ohio, where they told the "naked truth" to passersby outside a KFC. Even the manager of the KFC was sympathetic, telling them that his son had just gone vegetarian.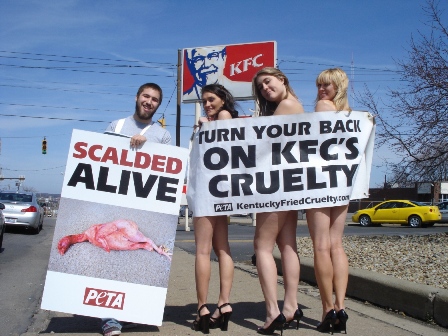 Mickey and Minnie are up to their old tricks, this time at a Lowe's in Houston, Texas. A construction-induced traffic jam proved to be a mouse's best friend, providing a captive audience who eagerly snapped up all our leaflets.
It was an embarrassment of riches for Houston, which was also blessed with one of our much-coveted veggie hotdog giveaways featuring PETA's Lettuce Ladies.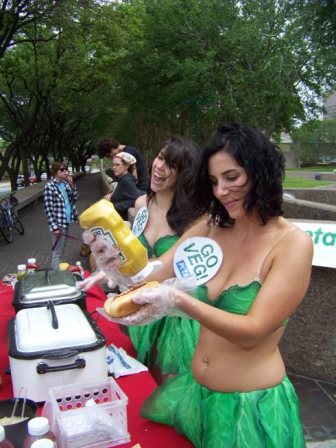 Deputy Dog, I presume?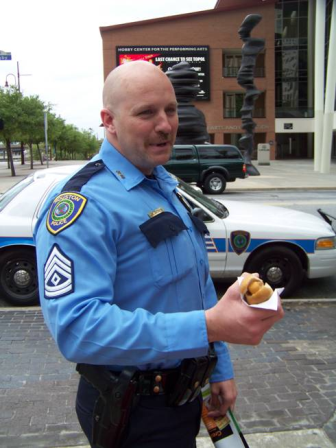 More babies! This mother and munchkin who were passing by just happened to be wearing coordinating PETA T-shirts. What are the odds?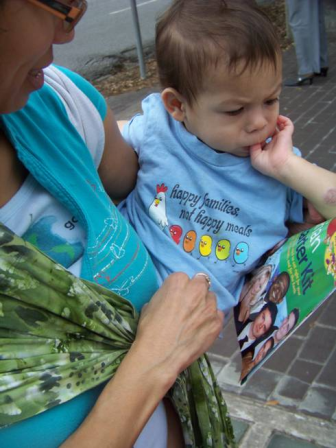 And finally, we travel to South Korea, where PETA Asia-Pacific stole all the thunder from Seoul Fashion Week.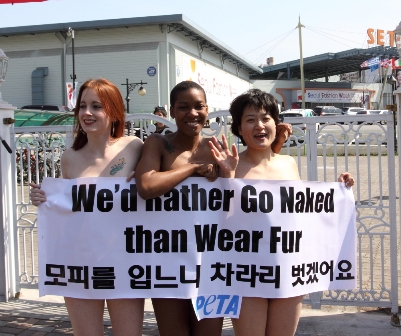 Written by Alisa Mullins