At first glance, it looked like any other yard sale ad. Items up for grabs included furniture, books, clothes, toys, kitchen utensils, and two Chihuahuas. Wait—what?
A concerned woman was horrified when she saw that two dogs were being sold alongside trinkets and toasters and wondered what would happen to these vulnerable animals if they were acquired as casually as they were being abandoned. So she arranged to pick up the mother dog, Chickpea, and her puppy, Potato, and then took them to the nearby Danville Area Humane Society (DAHS) , a reputable, open-door shelter that carefully screens potential adopters, in Virginia.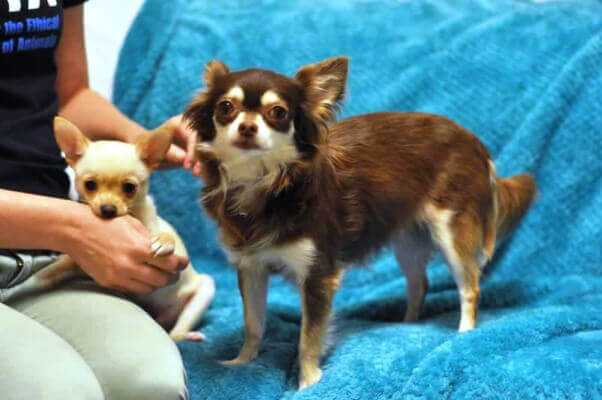 Not long afterward, PETA invited DAHS to participate in a multishelter adopt-a-thon that we held at our Virginia headquarters, the Sam Simon Center. While other dogs who made the four-hour trip from Danville got adopted, adorable Chickpea and Potato were still homeless by the end of the day.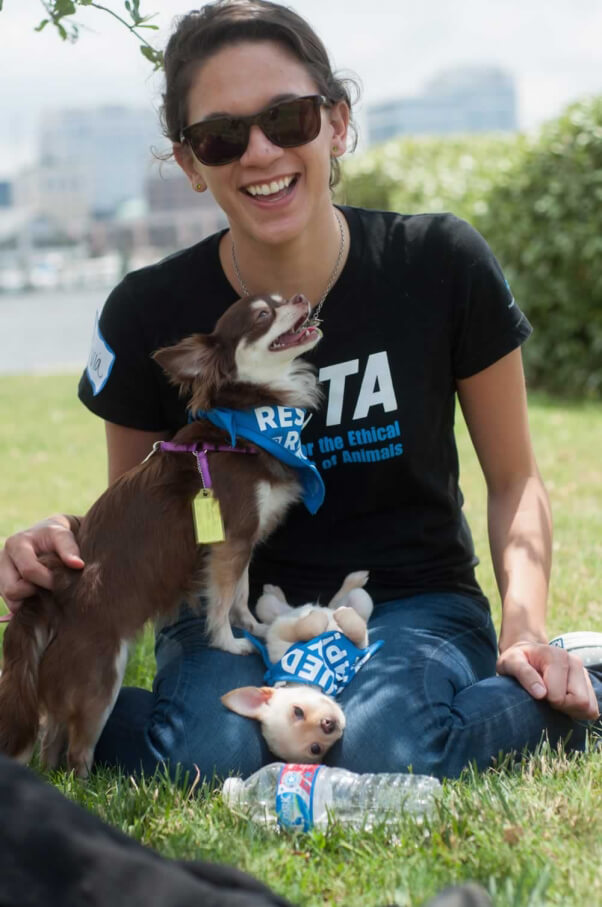 Would this mother-and-son duo ever find happiness?
Perhaps the sticking point for some potential adopters was that Chickpea and Potato were a package deal. Potato is the apple of his doting mother's eye. He likes to pretend that he's bold and independent, but at heart, he's a mama's boy who's never far from her side. And Chickpea is a patient, loving mother who always keeps a watchful eye on her son. We knew that there was no way we could separate them.
But what started out as a potential impediment soon turned into an advantage. When a longtime PETA supporter named Susan spotted photos of Chickpea and Potato on our website, she was touched by their story and knew that she had to make sure they stayed together. She even traveled all the way from Montana with her other adopted Chihuahua, Zooley, to meet them and take them home. Why would she travel so far to adopt two dogs who were being cast off like old bicycles and CDs?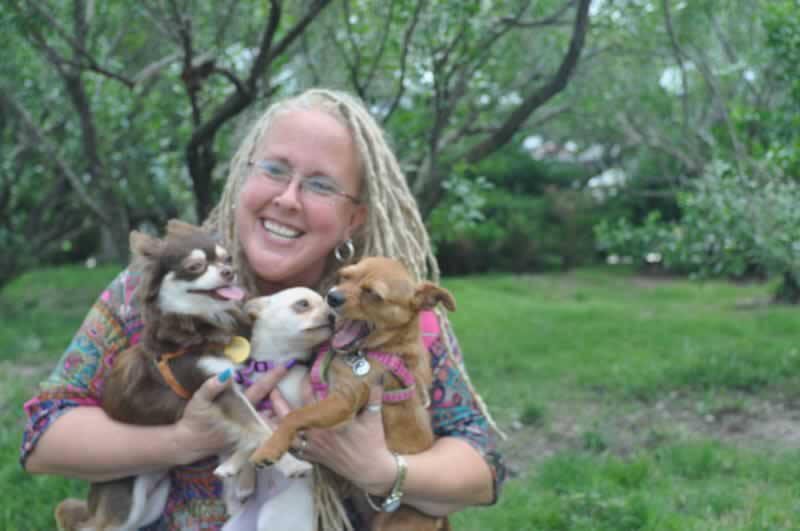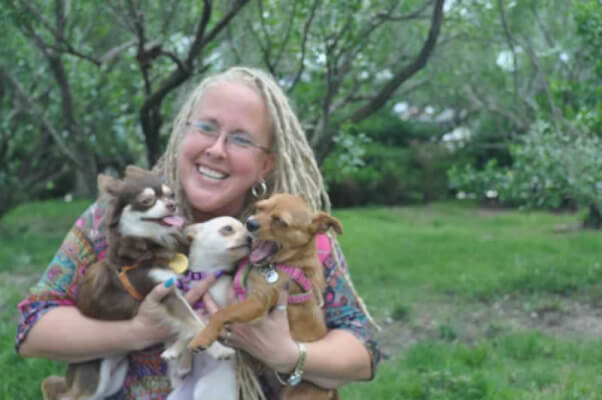 "I chose PETA because I know the hard work that you guys do out in the field. And all of the cases that you come across and all of the animals that you help," says Susan. "I know that there is a shortage of homes and that there is an overpopulation crisis … and I wanted to support the work that you guys do."
So, do we need to worry that Chickpea and Potato may wind up at another yard sale? Not a chance. "[W]hen PETA adopts animals out, they look for a place where they are going to be well taken care of and well loved and spoiled forever," says Susan. "[These dogs] are going to stay with me for life."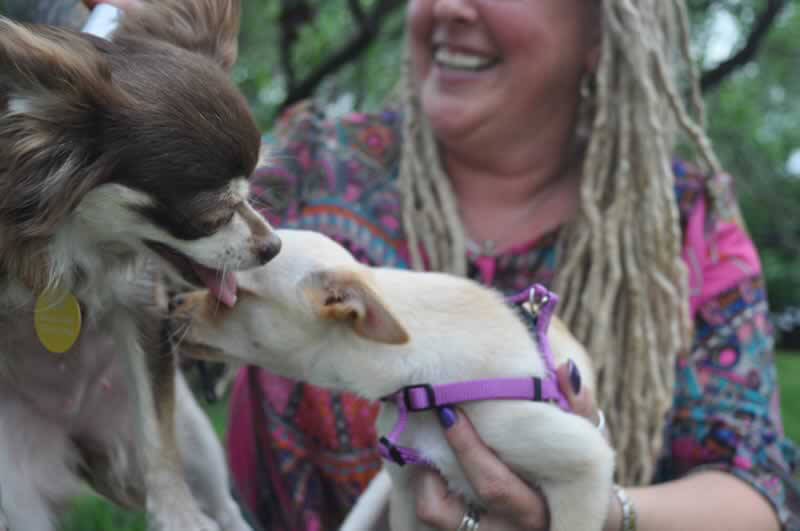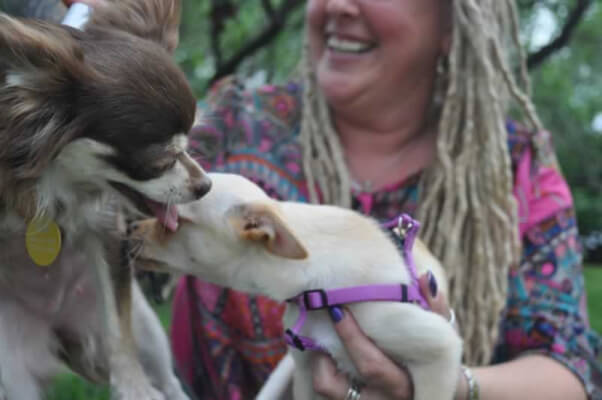 What You Can Do
If you ever see an animal being advertised as "free to a good home" in the classifieds, contact the owners and warn them of the dangers of giving animals away to irresponsible and cruel people. Also, ask your local newspapers and online marketplaces to refuse to place such ads.