Pink and Stella McCartney took time out of their busy schedules this afternoon to unveil our new TV ad, "Stolen for Fashion," at Paris' fashion week. In the 30-second spot, a loveable alligator, voiced by Pink, and a feisty rabbit, voiced by U.K. funnyman Ricky Gervais, confront the fashion felons who stole their skins. Check out pictures of the unveiling below:
Pink and Stella McCartney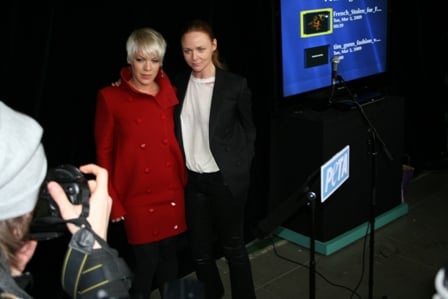 Pink and PETA VP Dan Mathews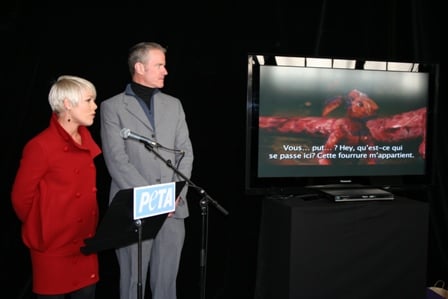 Oh, and if you haven't seen the ad yet, check it out here. Don't forget to post a comment below letting us know what you think!
Written by Liz Graffeo