Who doesn't love a good pillow fight? A chance to wallop your nearest and dearest for the time they ate all the Oreos or annihilated you in tennis but with a weapon that's more loving than lethal? Yes, please.
So, as we gear up for International Pillow Fight Day on April 5, PETA is working to make sure that the weapons really aren't lethal―to birds. We've contacted pillow fight organizers around the world and asked them to encourage their bedding battlers to leave down feathers where they belong: on birds' skin.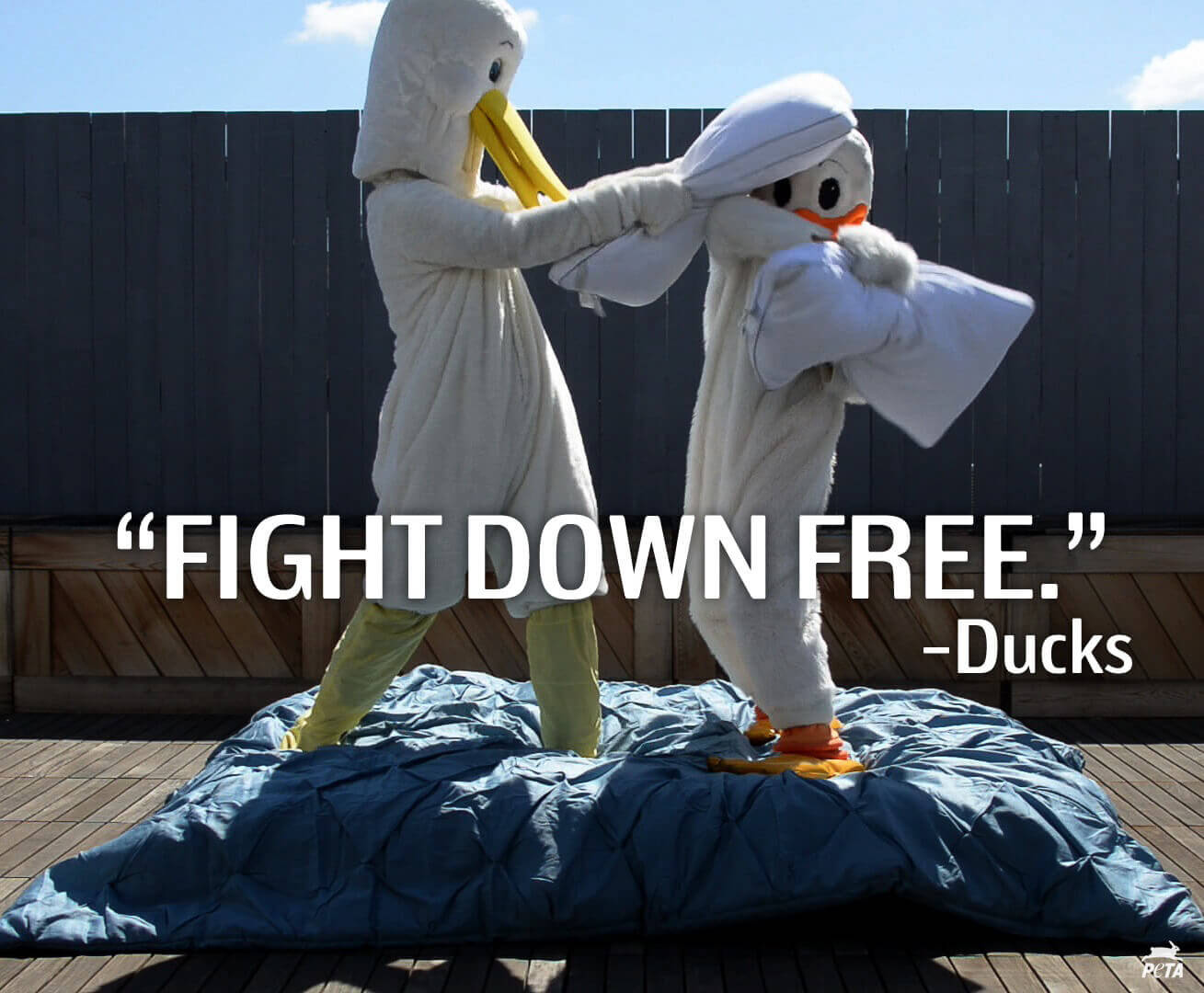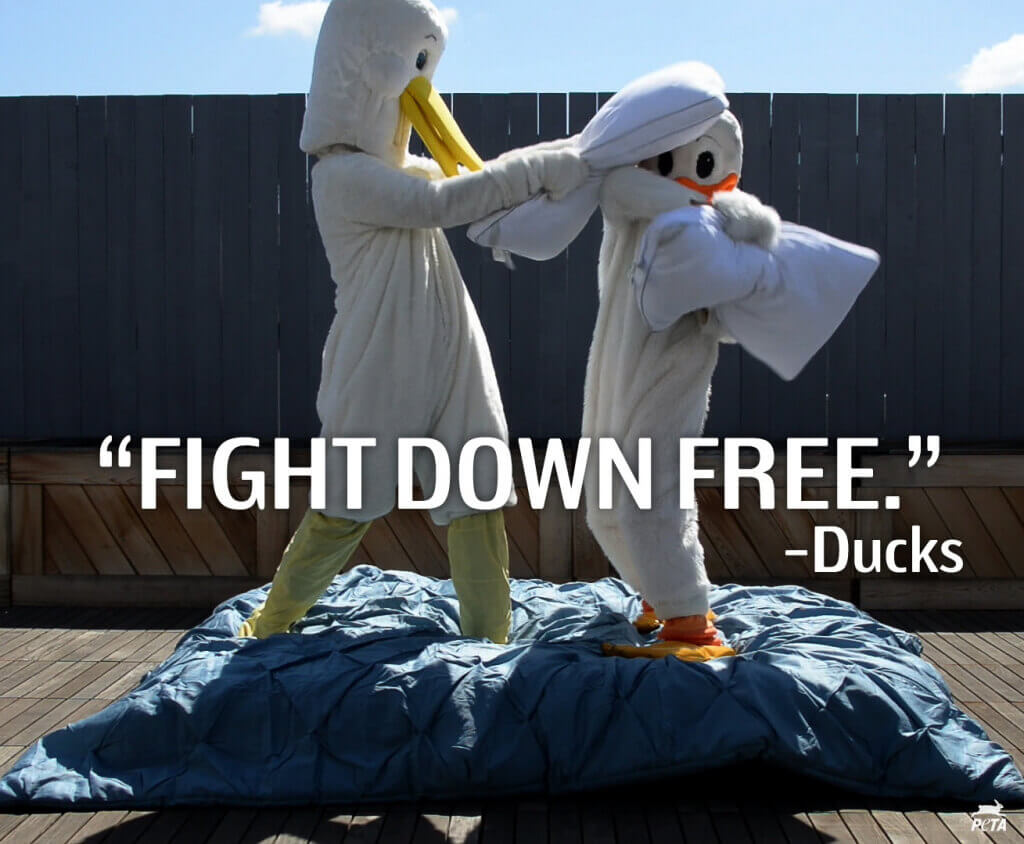 Most people don't know that down, which is the soft layer of feathers closest to a bird's skin, is yanked out of their follicles while they're still alive. Hurried workers pull out feathers by the fistful, often tearing the animals' delicate skin. They crudely sew up the wounds using a needle and thread―but no painkillers.
Organizers of the pillow fights in Atlanta, Boston, Chicago, New York City, Philadelphia, and other cities have instituted "no down" regulations. But even if your local event allows it, you can still have a fine time without feathers. There are plenty of down alternative fillings to fling at your friends, such as Poly-Fil, cluster stuffing, and memory foam.
To show you how it's done, here are two of PETA's fowl friends getting in the spirit: