Spotted on Fifth Avenue this week: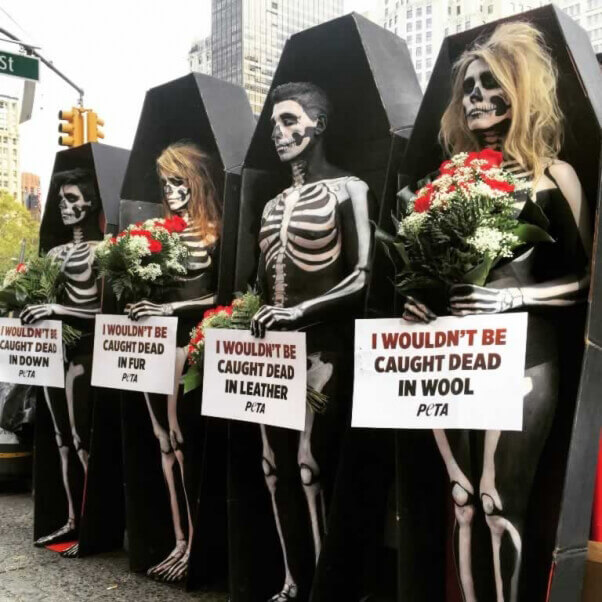 Just in time for Halloween, a group of PETA "skeletons" descended on the busy streets of New York to remind shoppers to leave down, fur, leather, and wool out of their shopping bags.
Want to leave cruelty out of your coffin—er, closet—like these "skeletons"? Vegan shoes, clothing, and accessories are easier to come by than ever before—and they're more fashionable, too. Use this guide to learn how to wear vegan!