Would PETA miss the chance to educate nearly 1 million people about the benefits of vegan eating? Kale no!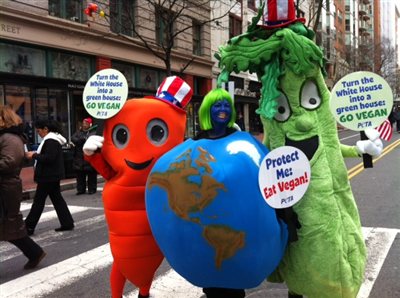 Attendees of President Barack Obama's inauguration were so smitten by Chris P. Carrot, Celery Stalk, and Mother Earth that they actually lined up to have their pictures taken with the patriotic trio and snatched up vegetarian/vegan starter kits and copies of "Glass Walls"—a video narrated by Paul McCartney—while they were at it.
The vociferous vegetables even managed to win over a woman who was willing to consider eating fewer animals than she was wearing: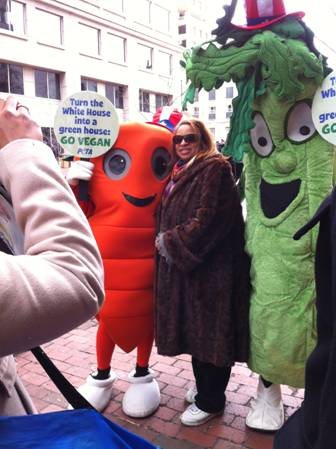 In his inaugural speech, President Obama promised to "respond to the threat of climate change." We can't think of an easier—or tastier—way to do that than by going vegan.