This Sunday, at Churchill Downs racetrack, thousands of spectators gathered to watch the Kentucky Derby, brought to you by KFC parent company Yum! Brands—kind of like a little mini convention for animal abusers, where the horse people and the chicken people could get together and talk torture tactics. A cruelty conference, if you will. Or a suffering summit. OK, I'm done, I promise. But one bright spot in the event came in the form of PETA's Bear, who has been following the Queen everywhere she goes on her U.S. visit to draw attention to the fact that her Guards' regiment wear dead bears on their heads, despite the fact that it is now the 21st century. The bear, as usual, was a big hit, and the pictures from the protest are awesome. Ten points for anyone who can identify the Houston Texans lineman in the bottom pic. Also, check out the great news coverage of the bear's nationwide tour here.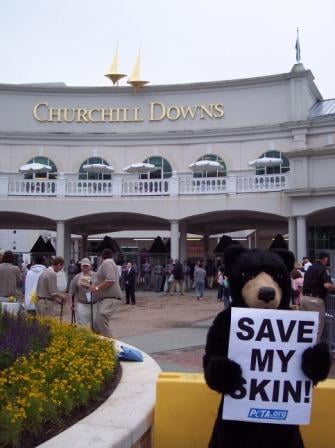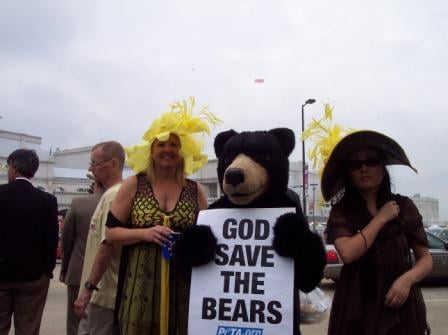 Some kindhearted paperboys at the derby helped the bear out by putting leaflets in the newspapers they were passing out to the crowd.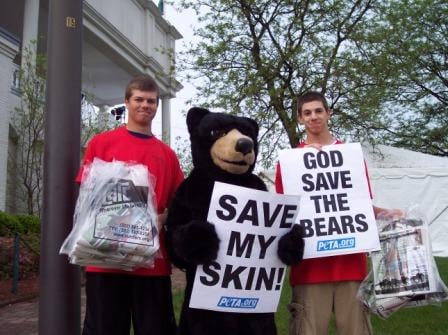 P.S. Don't forget that this week is Be Kind to Animals week. To get things started, you might want to have a look at some of the tips on how to keep your companion animals happy here.