We just received word that Louisiana State University is appealing the decision of the 19th Judicial District Court for the Parish of East Baton Rouge, which ruled that the school must turn over to PETA all the documents and videos that we had requested regarding Christine Lattin's taxpayer-funded experiments on birds. (Details are below.)
The public has a right to know how their tax money has been spent regarding the deliberate torment of these animals in twisted experiments designed to produce chronic fear and stress. So if need be, we'll see the university in court again.
Update: January 11, 2022
Louisiana State University (LSU) has no problem allowing Christine Lattin to torment and kill sparrows on its campus. But it fought tooth and nail to keep videos and documents about these useless taxpayer-funded experiments from the public. That time is over.
Today, in response to our public records lawsuit, the 19th Judicial District Court for the Parish of East Baton Rouge ruled that LSU must turn over to PETA all the documents and videos that we had requested.
Lattin has made a sickening career out of kidnapping sparrows from their natural homes and subjecting them to various types of torment (detailed below). In her latest absurdity, she tested birds' fear of unfamiliar objects by starving them for hours and then putting items—such as blinking lights, pink puffs, and cocktail umbrellas—near their food dishes to see how readily the birds would approach. Then she killed them and examined their brains.
As soon as we review the records, we'll let you know the new details concerning Lattin's experiments on birds. In the meantime, please take action here to urge LSU to end her cruelty.
Originally posted on December 15, 2020
PETA has filed a lawsuit that seeks to compel Louisiana State University (LSU) to disclose records—as required by the Louisiana Public Records Act—related to experimenter Christine Lattin's taxpayer-funded experiments on sparrows.
Louisiana's residents have a right to know if their tax dollars are funding bird abuse in LSU's laboratories. PETA looks forward to receiving these records so that we can show the public how sparrows lived and died for Lattin's cruel experiments.
PETA Challenges Experiments on Birds at LSU
Lattin is conducting experiments involving trapping sparrows in their natural homes, pumping them with sex hormones, exposing them to terrifying calls from predators, and then killing them.
PETA submitted seven requests for public records to LSU from May 30, 2019, to June 9, 2020. They included four requests for veterinary care and disposition records—i.e., records documenting the deaths of birds via deliberate killing when experiments ended—for birds used in Lattin's laboratory. To date, LSU has not provided all records requested by PETA and even misleadingly claimed that some of the requested records do not exist.
We also requested correspondence related to Lattin's prospective or planned trapping of or experimentation on birds, video records related to her experiments, and other records.
This isn't the first time that LSU has tried to cover up the truth. USA Today recently sued the university after it refused to release reports on sexual misconduct allegations against one of its football players.
Take Action for Birds Trapped in Laboratories
House sparrows are one of the most widespread and abundant songbirds in the world today. They're also monogamous, usually only breeding with one partner for a season, and both parents nurture and feed their young.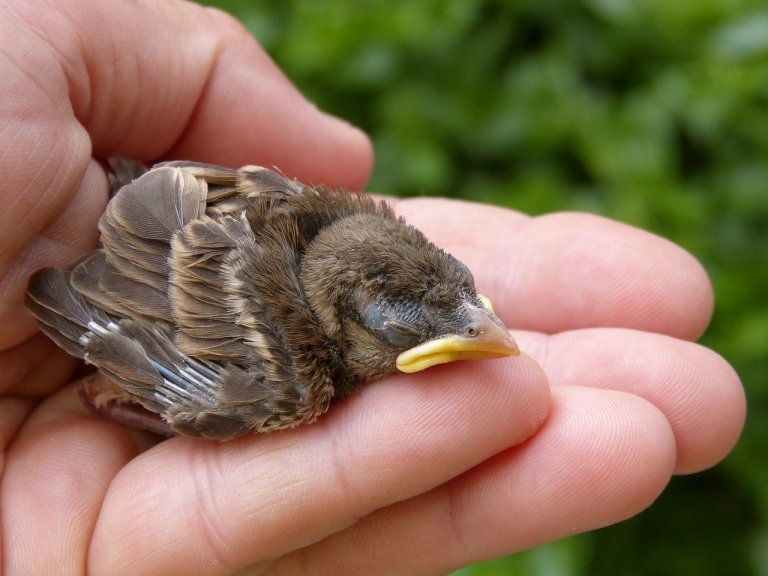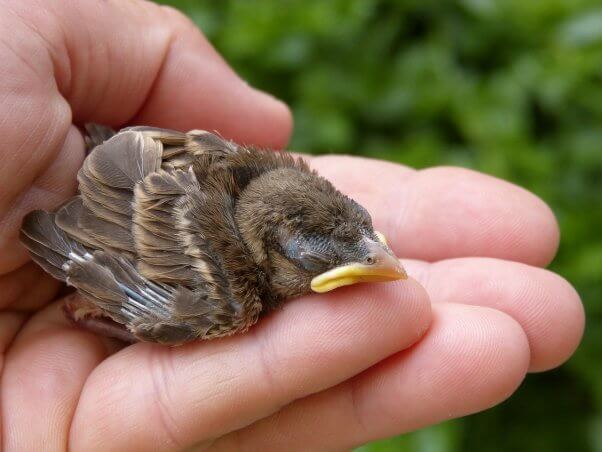 Lattin must not continue her reign of terror on birds. Killing these sensitive, trusting beings who choose to live in such close proximity to humans is unjust and wrong.
Please, take action below and urge LSU to end her cruelty.