Jailed in Birmingham, Alabama, 53 years ago, Dr. Martin Luther King Jr. wrote, "Injustice anywhere is a threat to justice everywhere."
With that in mind, PETA was on hand last weekend for the opening of the much-anticipated National Museum of African American History and Culture on Washington, D.C.'s National Mall.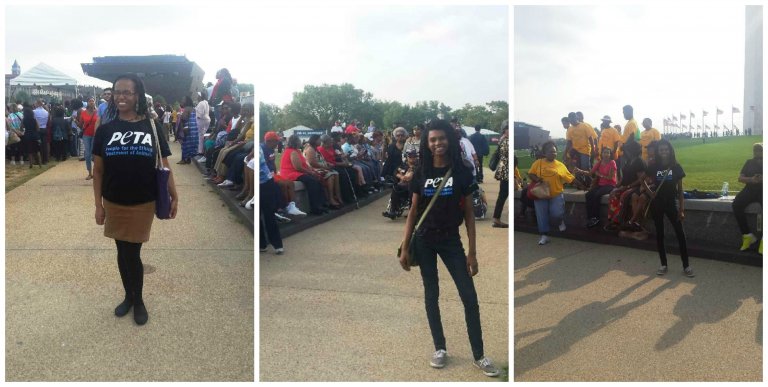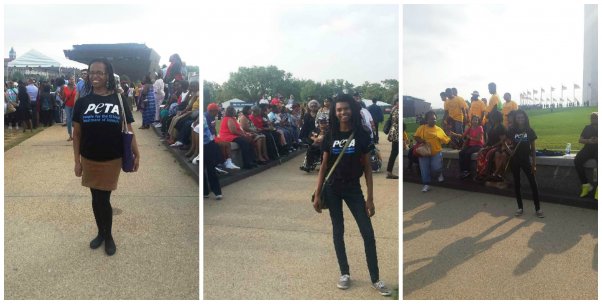 PETA staffers and volunteers circulated outside Saturday morning's opening ceremony to distribute vegan starter kits and postcards featuring Dr. King.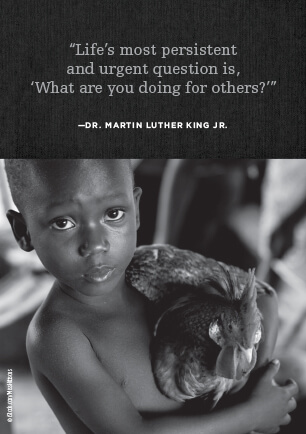 Why were they there?
Because the animal rights movement is also a struggle for justice—the right of animals to live free of abuse and exploitation—and PETA wanted to ask the social justice–minded attendees, including President Barack Obama, first lady Michelle Obama, and Rep. John Lewis of Georgia, who marched with Dr. King in Selma, Alabama, to consider that peace, nonviolence, and regard for the disenfranchised actually begin on our plates.
We can take a stand against violence and exploitation every day simply by choosing to eat, wear, and buy only cruelty-free and vegan products. Order a free vegan starter kit today.