Mitt Romney may have lost the election, but that doesn't mean he'll be eating crow. After hearing that the Republican runner-up was seen dining on a vegetarian breakfast burrito on the campaign trail and that the Romney family takeout order before the final presidential debate included two veggie burgers from a Florida BurgerFi restaurant, PETA is sending the Romney family a basket of vegan goodies. 
"Turns out the most reliable polls were those showing an increase in the number of people eating vegetarian and vegan foods," says PETA President Ingrid E. Newkirk.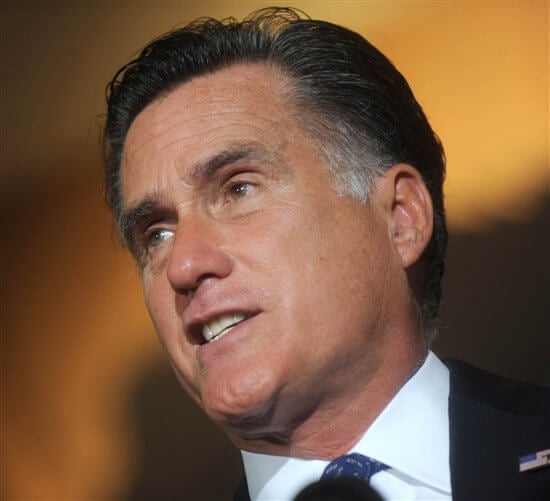 © StarMaxInc.com
Whether you're commiserating with Romney, celebrating President Barack Obama's victory, or just thankful for the end of all those obnoxious campaign ads, you might want to surf on over to EatDrinkBetter.com, which is offering up some patriotic recipes that are as American as baseball and debates over which candidate had the best "Gangnam Style" viral video. You can sample Barackoli Obama Casserole, Mittloaf Romney, Joe Apple Pieden, and Paul Fryan Potatoes. All the recipes are 100 percent vegan—no shellacking of donkeys, elephants, or lame ducks required.