During discussions between PETA and The Home Depot regarding the company's sale of glue traps—products that cause immense suffering to small mammals and birds who tear off parts of their faces and limbs trying to escape over hours or days—a Home Depot employee found a mouse suffering in a glue trap inside one of its own stores.
After witnessing firsthand how animals suffer as they struggle in the traps' adhesive, The Home Depot decided to prohibit the use of glue traps in its more than 2,200 stores nationwide.
Mice, songbirds, squirrels, and other small animals end up in glue traps, where they tear their flesh and break bones struggling to escape. Some even chew off their own limbs in an attempt to free themselves.
PETA notes that the Centers for Disease Control and Prevention warns against the use of glue traps because animals who are caught in them lose control of their bodily functions as they struggle to escape. It can take days for trapped animals to die from exhaustion, injury, shock, dehydration, asphyxiation, or blood loss.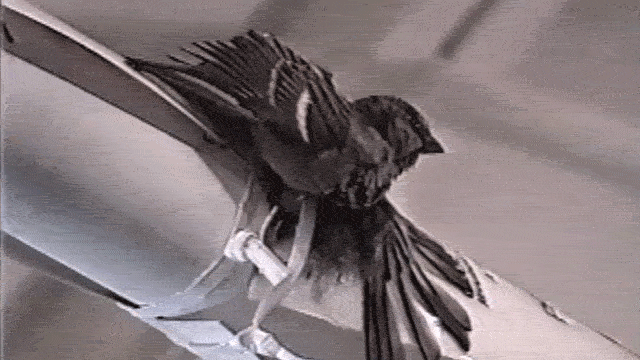 Glue traps also fail to address the source of the problem—more mice simply move in to take the place of those who've been killed.
Banning the use of these vile devices is a great first step, and PETA now asks that The Home Depot and all companies build a reputation for kindness to animals by ending the sale of glue traps, too.
Dozens of retailers—including CVS, Dollar Tree, Rite Aid, Walgreens, and many others—have banned the sale of glue traps, and more than 186 well-known companies and institutions have banned their use, including Goldman Sachs, JPMorgan Chase & Co., the New York City Police Department, Public Storage, U-Haul, and nearly 50 airports, such as Boston Logan International Airport, Hollywood Burbank Airport, and Indianapolis Metropolitan Airport.
What You Can Do
If you encounter animals stuck to a glue trap, pour a small amount of any kind of cooking or baby oil onto the stuck areas and gently work them free.