You can't keep a good bird down. PETA's crippled-chicken statue was shut out of Louisville and Denver, but it has finally come home to roost in Raleigh.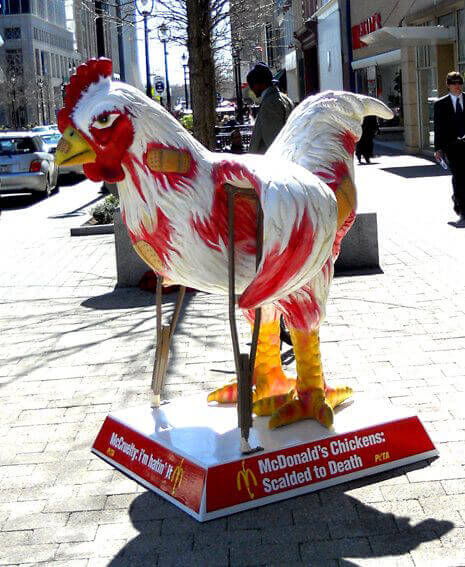 PETA unveiled the new anti-McDonald's statue, which was designed by New Yorker cover artist Harry Bliss, to a receptive parade of passersby, who took home more than 400 leaflets explaining how chickens killed for McDonald's continue to suffer broken bones and wings and be scalded to death in defeathering tanks, even though a less cruel slaughter method is available. Many people wanted to talk to the PETA staff about the statue and the McCruelty campaign, and everyone flipped over the McCruelty stickers.
If you haven't already, please join our fine feathered fowl and tell McDonald's that you're hatin' it.
Written by Michelle Sherrow