Every day, Emily, Amanda, Christina, Kelly, and Misty of PETA's Community Animal Project (CAP) respond to pleas to help abused and neglected animals in impoverished areas of southern Virginia and North Carolina. They're often a caller's last hope. Here are just three recent cases to give you an idea of their work:
By a fluke, PETA's CAP staffers happened upon Ridge while checking on other neglected, chained dogs in his neighborhood. The elderly dog was suffering from a severe skin condition, multiple tumors, arthritis, and seizures. Winter would have been pure hell for him. His guardian said that she was praying he would just die in his sleep. Ridge would almost certainly have frozen to death if one of his other illnesses didn't claim him first. Our staff convinced her that it was cruel not to take action, and she agreed to let the poor old fellow be put out of his misery after a wonderful meal and a lot of attention.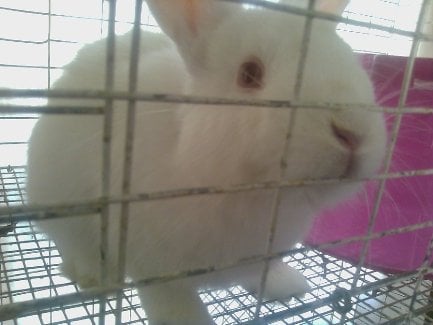 We learned about the plight of this little bunny, Ms. Bunkins, when her guardian called PETA to ask for assistance with neutering her cat (assistance that we readily provided). The bunny was kept confined to a tiny wire cage with another rabbit who was suffering from a severely deformed leg (and who was later euthanized). Neither rabbit had been spayed or neutered—their guardian didn't even know their sexes! Perhaps most dangerous of all, she was feeding the rabbits cat food.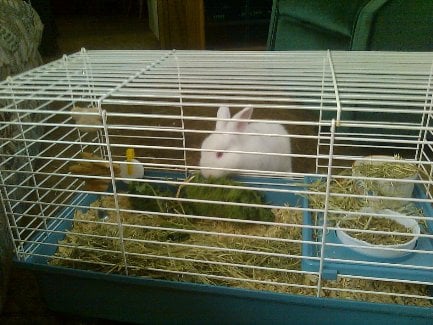 PETA supplied Ms. Bunkins with fresh greens, hay, and a larger new enclosure, and we gave her guardian some important information about proper rabbit care. We also scheduled spay surgery.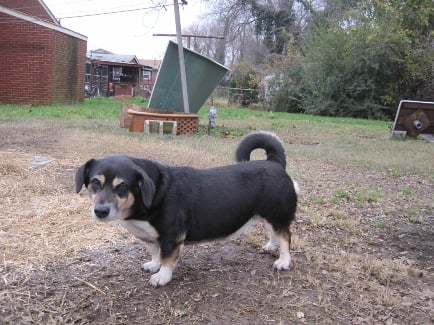 Our relationship with Lady goes all the way back to when she was a puppy, chained up with her mother in a backyard. PETA's CAP staffers managed to get both mother and daughter spayed, and they recently returned to euthanize Lady's elderly mother after she had a stroke. Soon afterward, Lady's guardians called to say that they were worried Lady was lonely after the death of her mother. Thrilled that our efforts to educate the family were at last bearing fruit, we encouraged them to bring Lady inside and arranged for her to be bathed, groomed, and treated for fleas. Upon her return, Lady was taken inside the house for likely the very first time in her life.
Written by Alisa Mullins