Blue is a gorgeous young snowshoe Siamese with kaleidoscope fur and sky-blue eyes.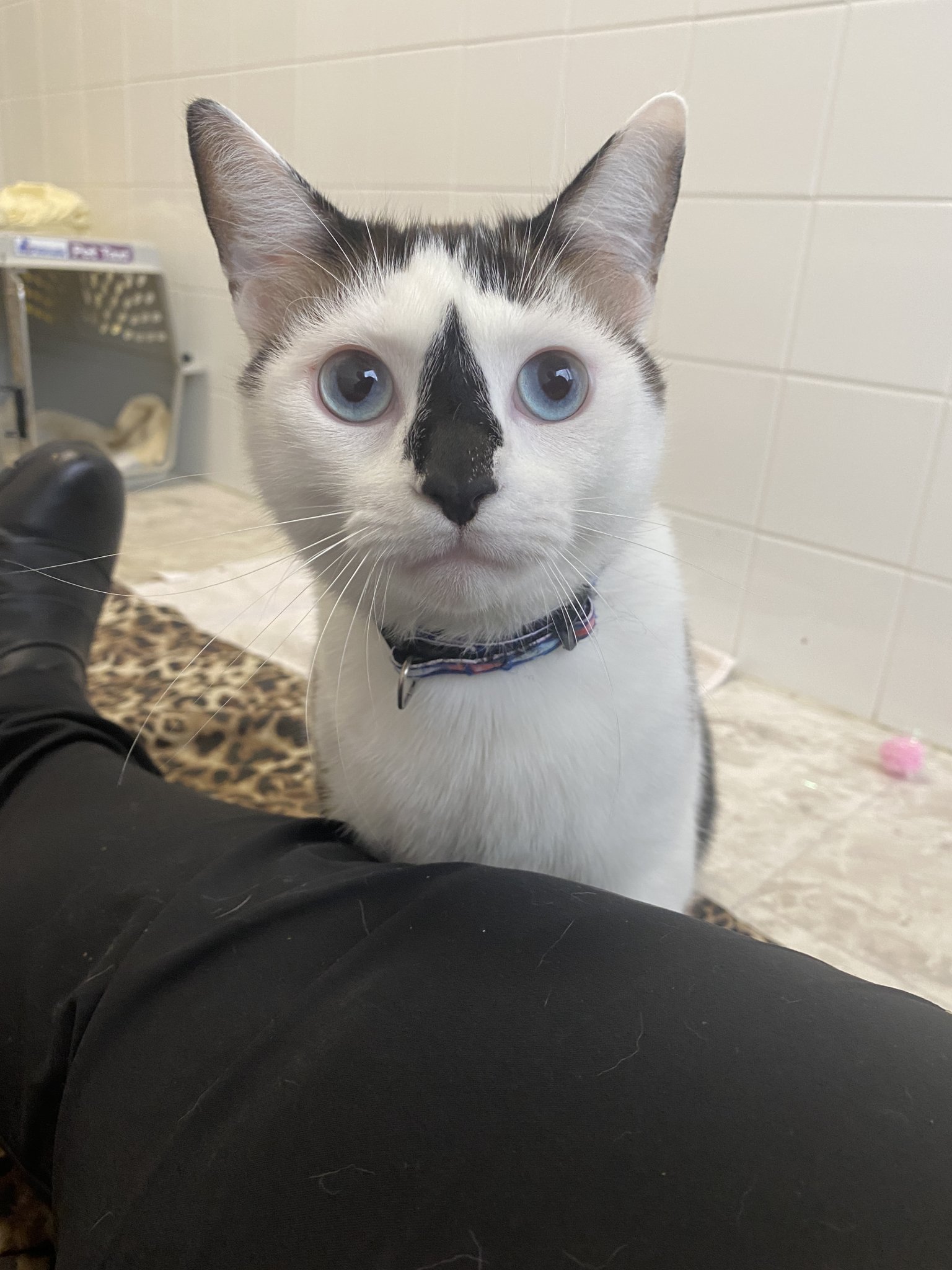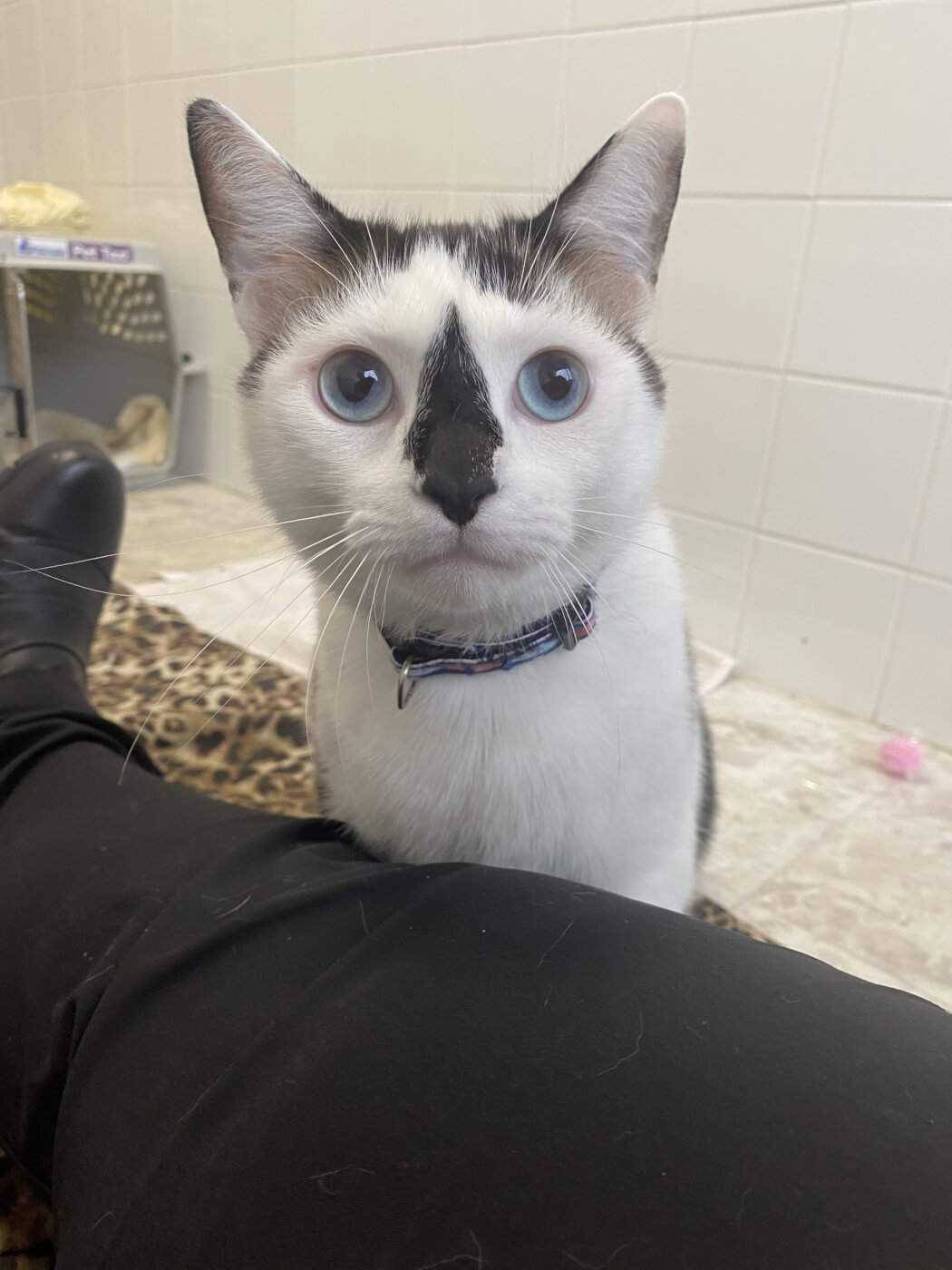 Unfortunately, his stunning good looks didn't prevent him from losing his home when his family had a new baby.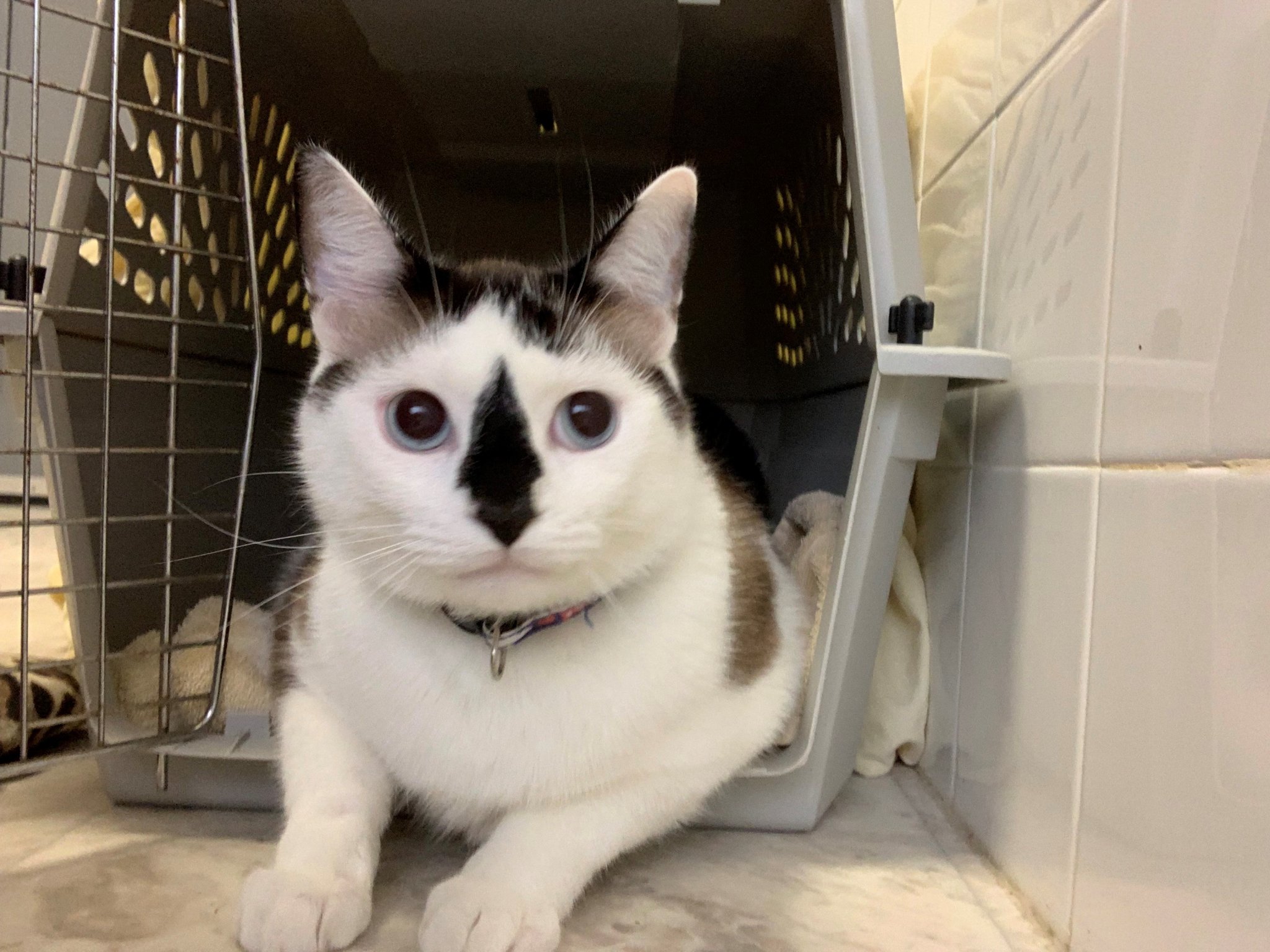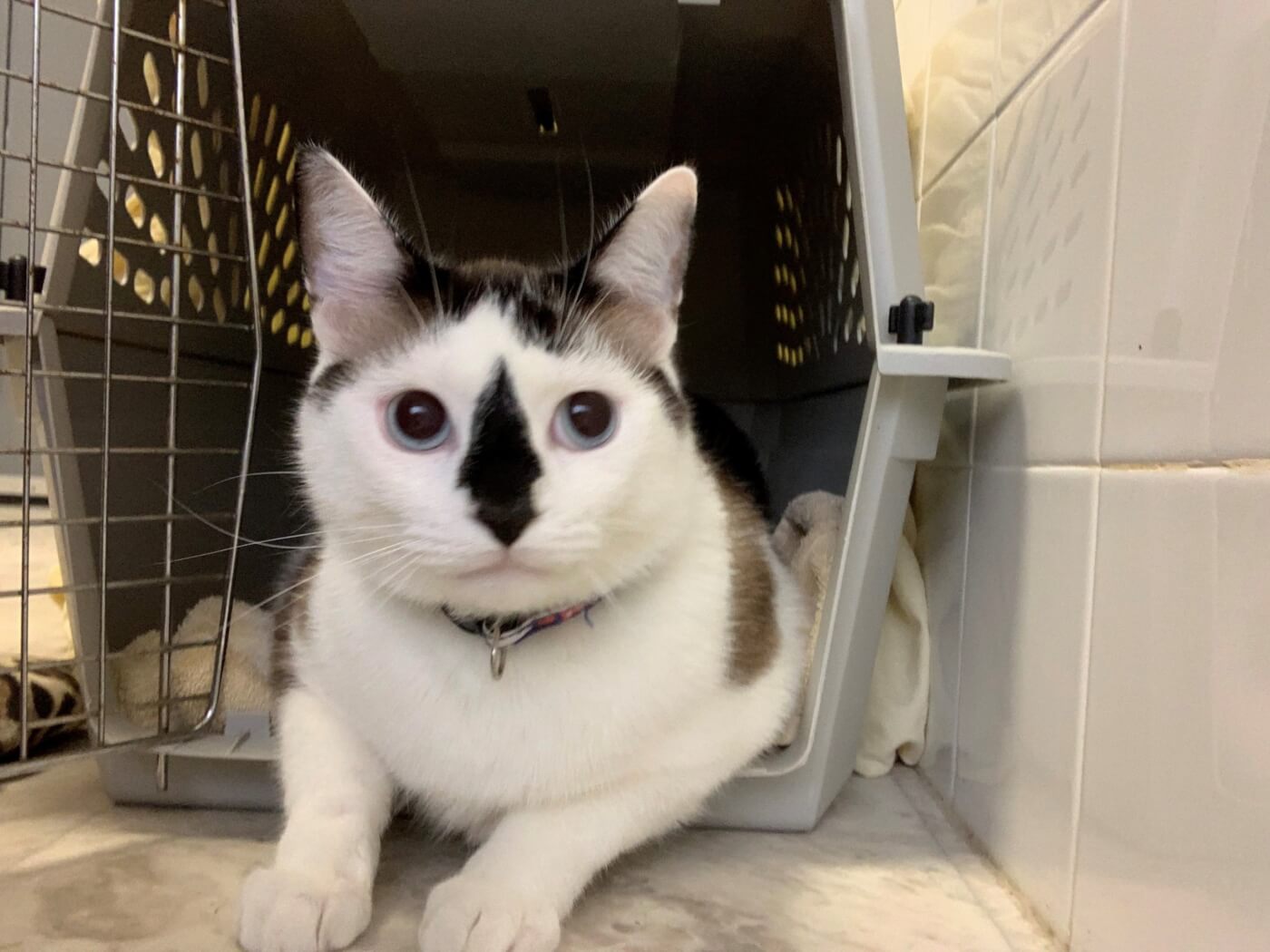 Sure, babies are cute, but they are noisy and smell funny, too, not to mention their affinity for grabbing anything within reach, including cats' ears, paws, tails, and whiskers.
Since it's in Blue's nature to be as calm and serene as a tranquil blue lake, he was ready to welcome the tiny newcomer with open paws. But his family could tell that the baby's ear-piercing squeals and grasping fingers were giving Blue the blues. Even though Blue tried his best to pretend that he was taking the changes to his routine in stride, the family feared the stress of living with a boisterous infant might literally worry him sick.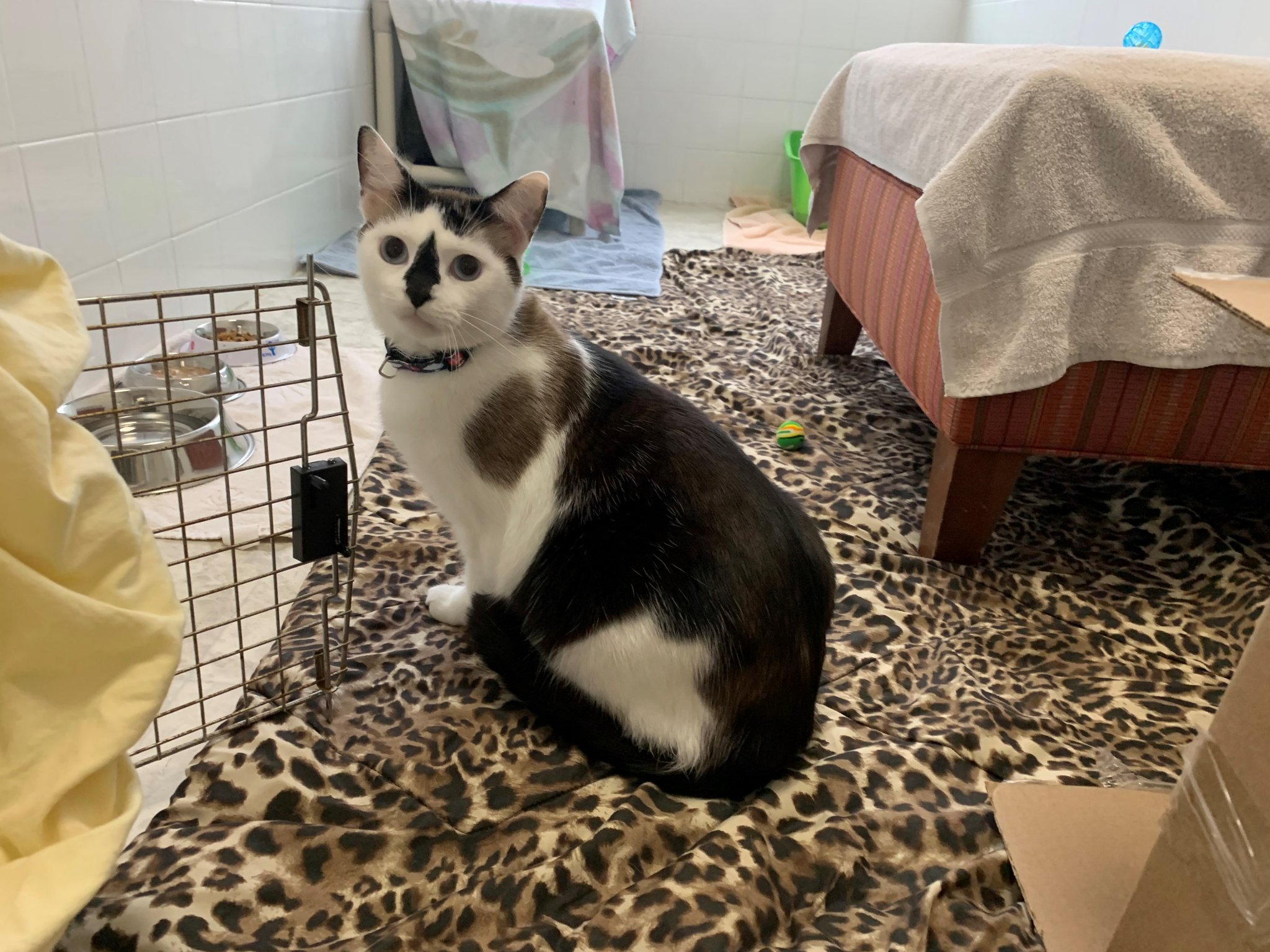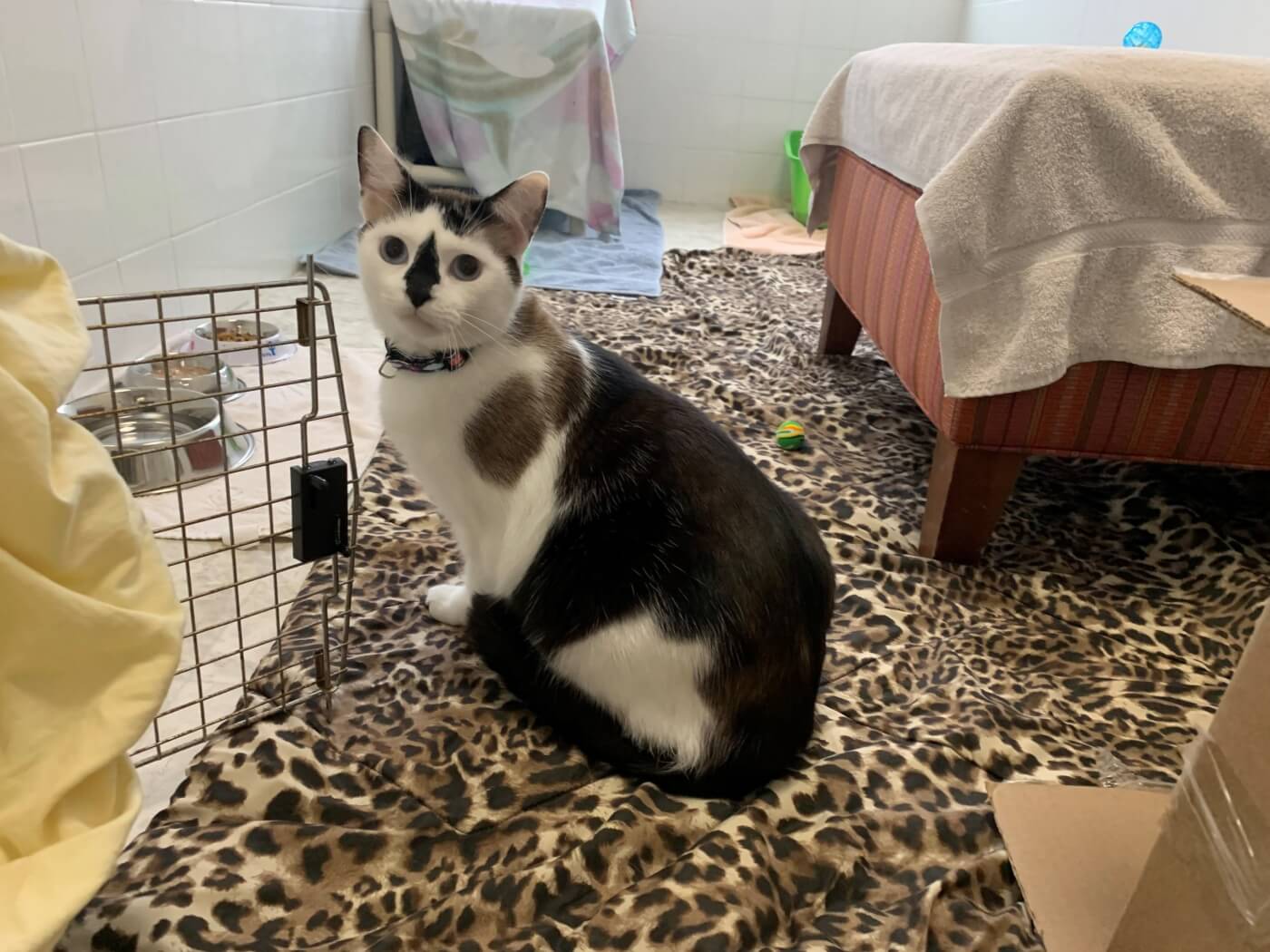 Wanting to keep Blue in the pink of health, the family approached PETA and asked us to place the gentle cat in a quiet home, where his true colors could really shine.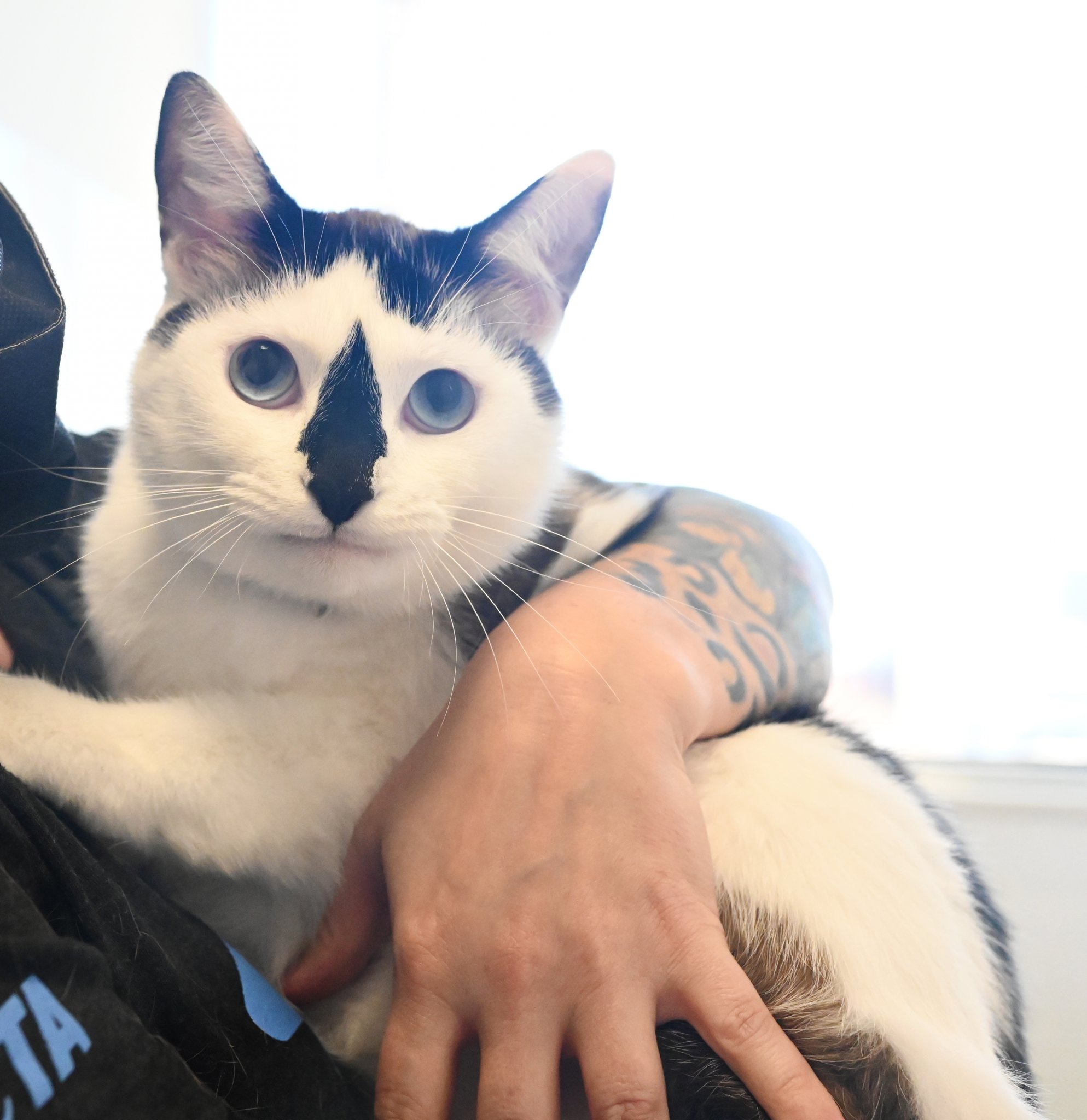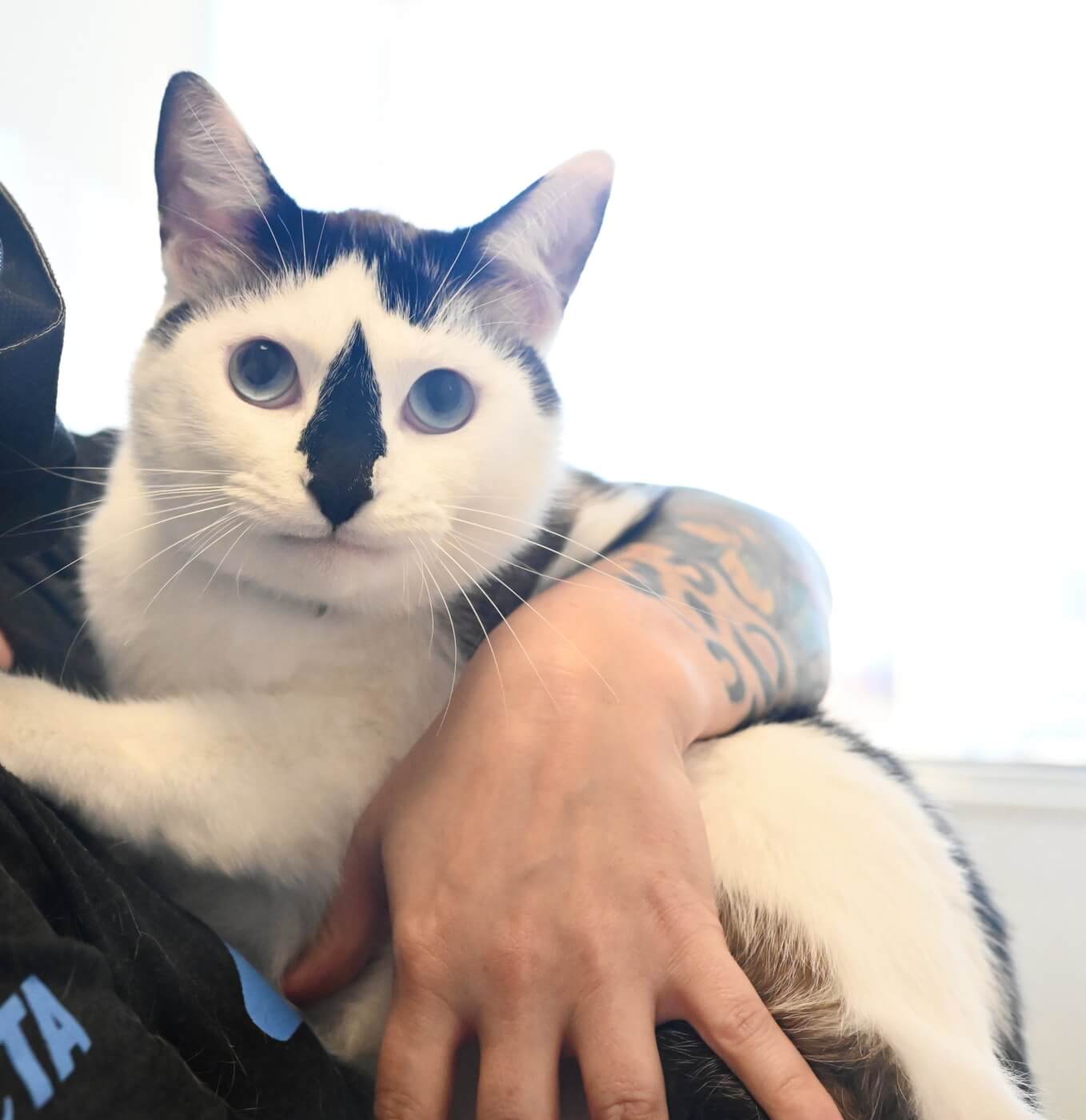 All this mellow fellow wants now is a true-blue friend who will give his life a rosier hue.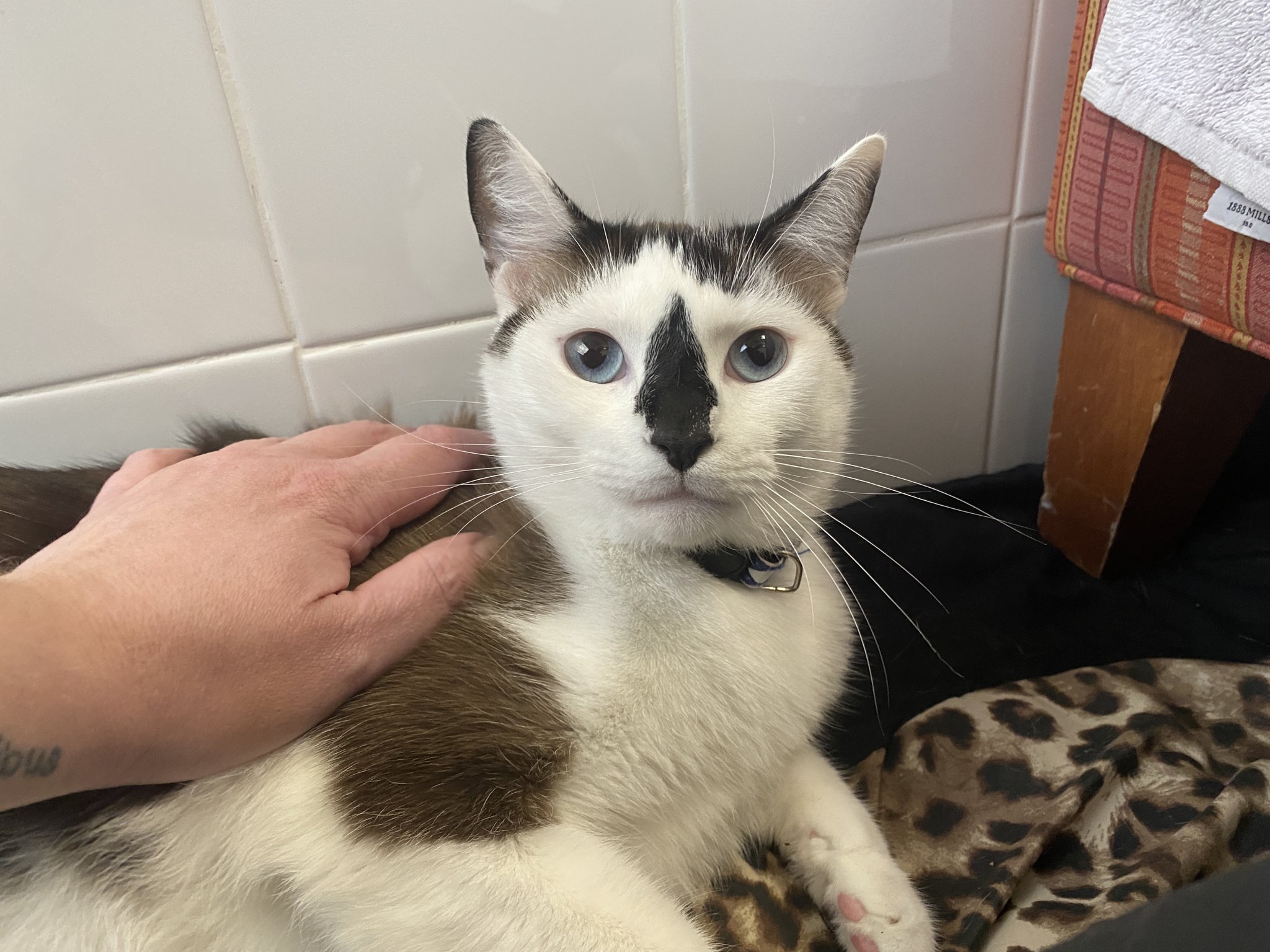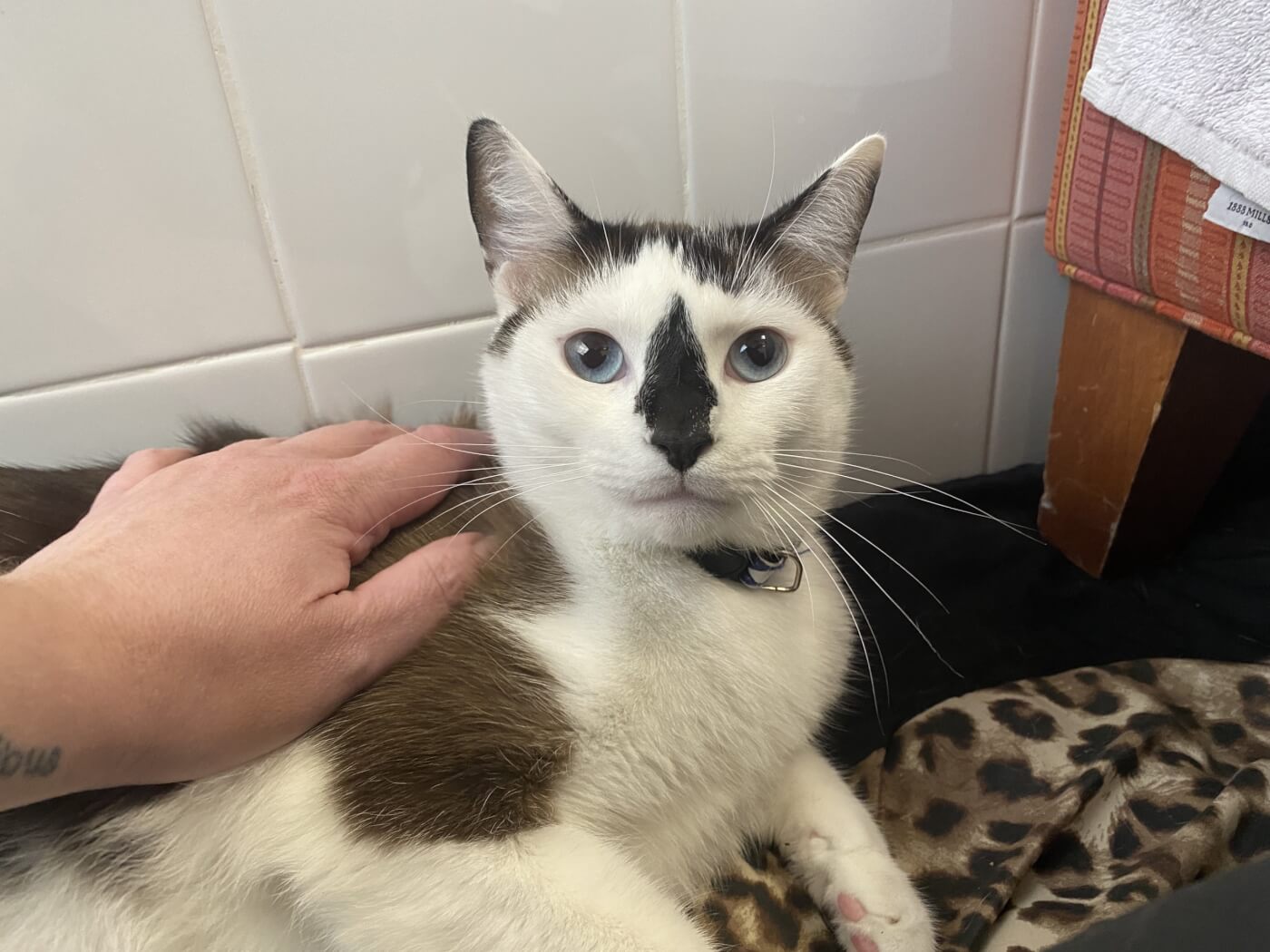 Would you like to be Blue's new boo? Just give us a clue at [email protected].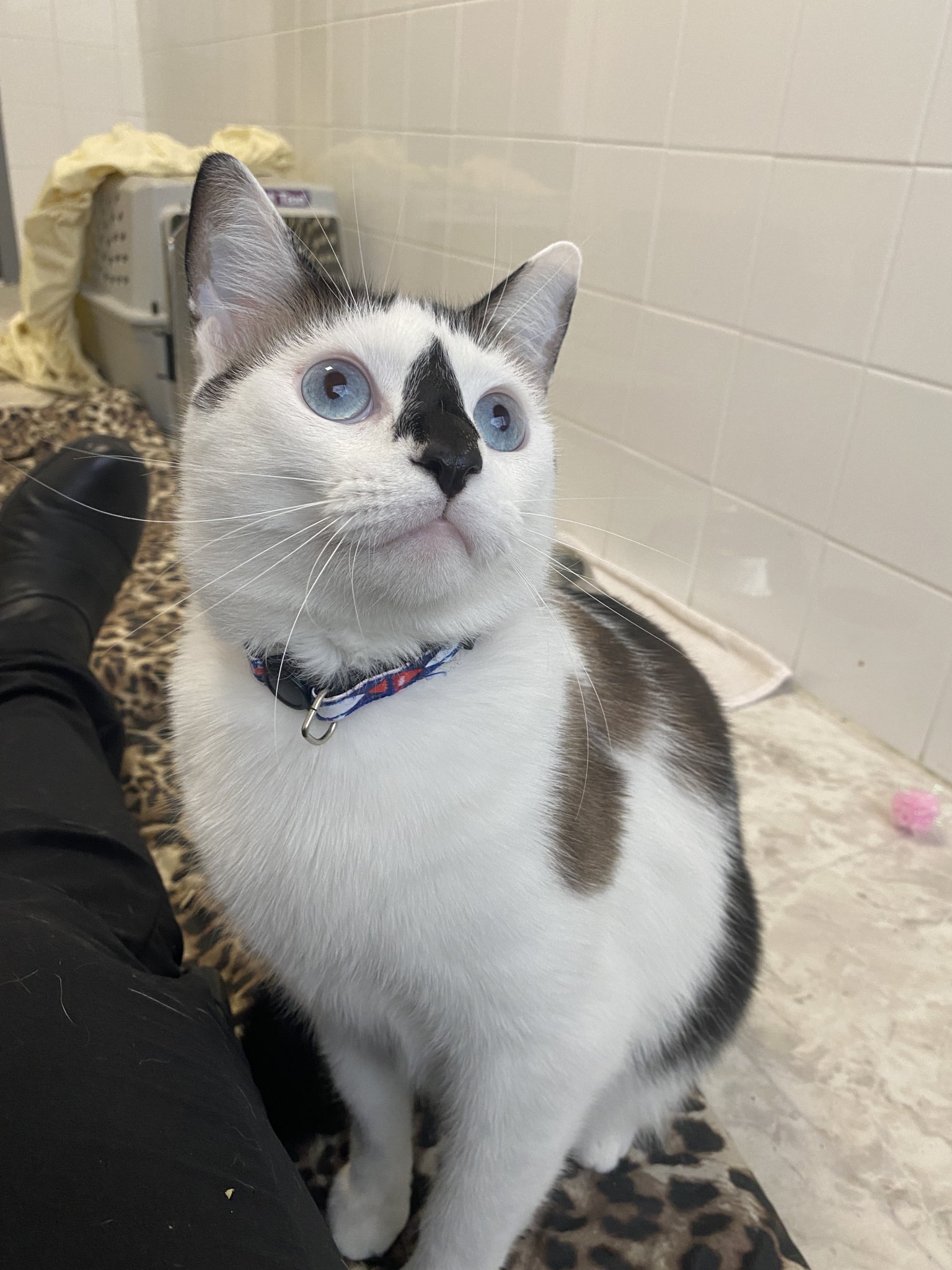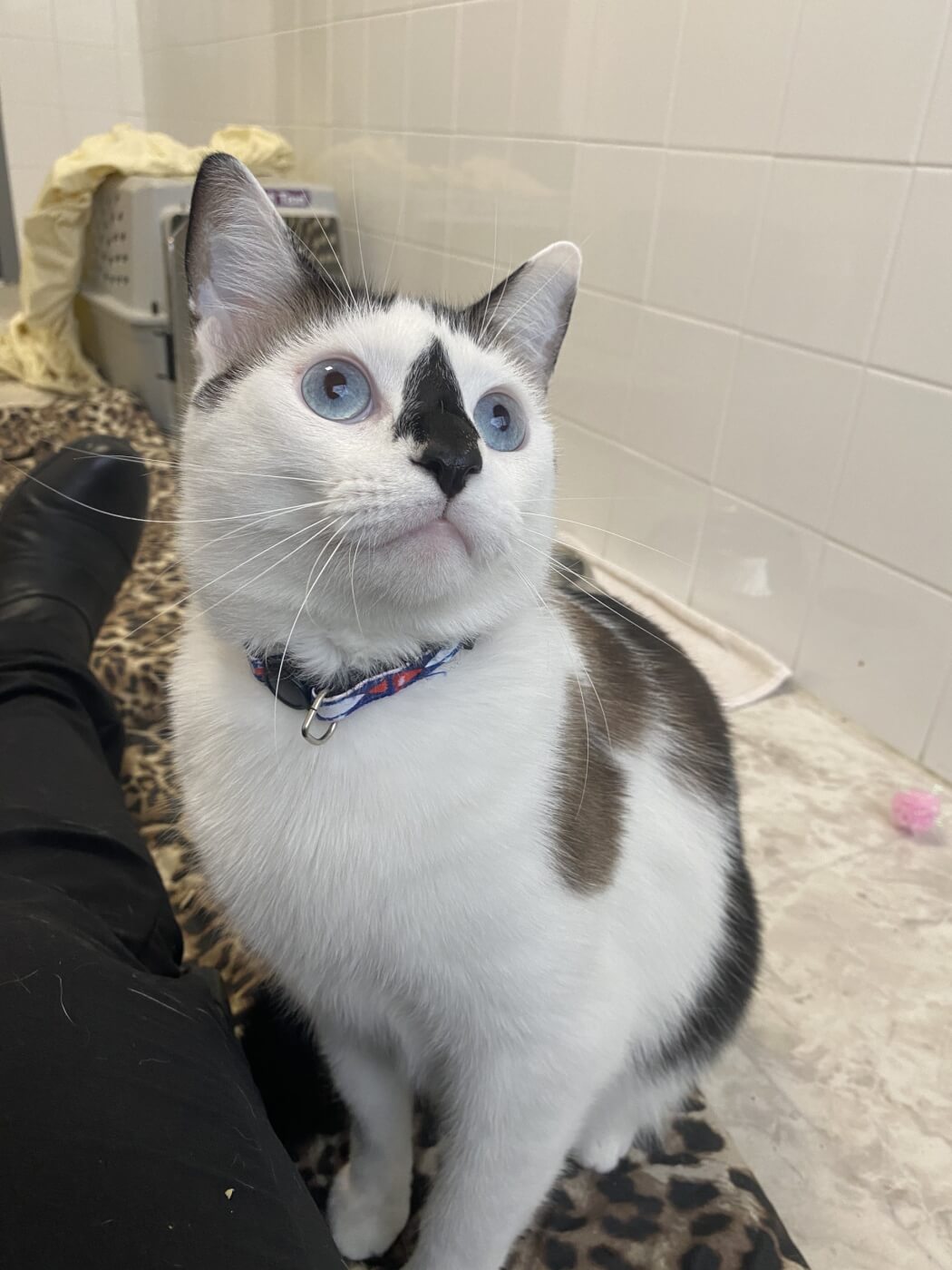 Written by Alisa Mullins