A PETA member attended this year's Maine Lobster Festival naked and painted to look like a lobster. Sprawled out on a giant plate, she urged people to try to relate to lobsters and other sentient animals.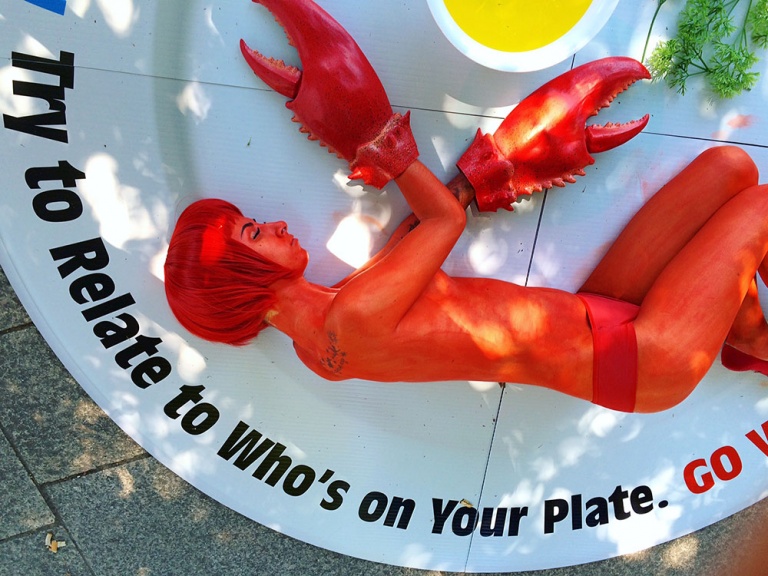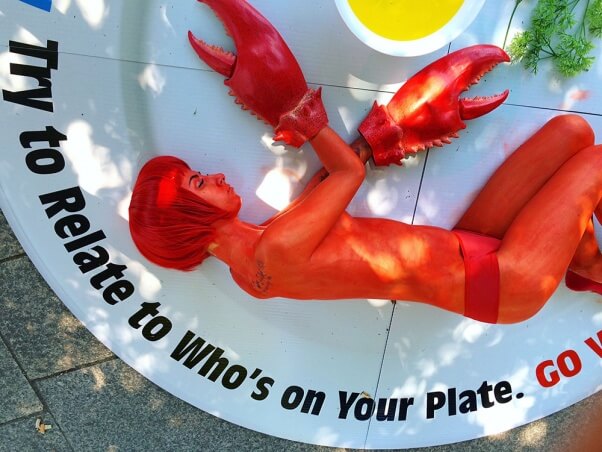 Lobsters are more like us than many people realize. They, too, are awkward when they're teenagers. They take seasonal journeys each year, often traveling for hundreds of miles. Older lobsters guide younger ones across the ocean floor by holding their claws. They can be right-handed, left-handed, or ambidextrous. And when left in peace, lobsters can live to be 100 years old.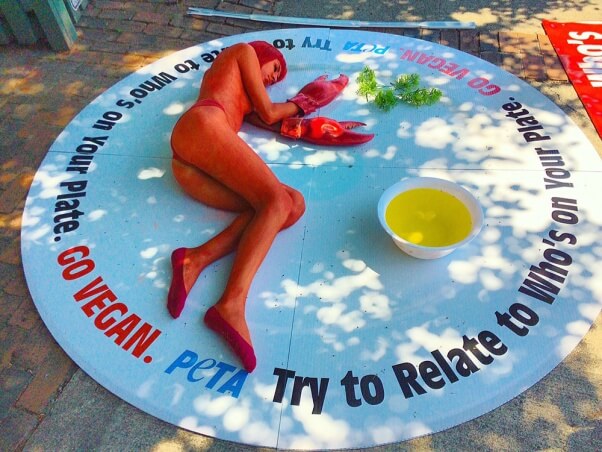 But when they're dropped into scalding-hot water, they whip their bodies wildly and scrape the sides of the pot in a desperate attempt to escape. Experts agree that there is really no humane way to kill these sensitive, intelligent animals.
What You Can Do
Order your free vegan starter kit, and go vegan! By going vegan, you get to help save the planet as well as hundreds of animals by leaving them off your plate.