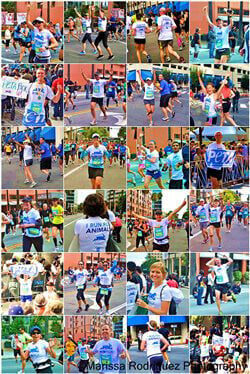 What has 1,200 legs, lives in several countries, and runs, swims, and bikes to stop animal abuse? It's the 2011 PETA Pack team, a group of committed individuals who were able to wildly surpass their fundraising goal and raise $120,000 for PETA's Investigations & Rescue Fund! On behalf of the PETA Pack, a special thank-you goes out to this year's team sponsor, Nasoya, as well as to all the donors who contributed.
PETA Pack members receive 14 weeks of valuable coaching tips from team leaders to help them meet their running goals, whether they are beginning runners or experienced triathletes. Each member ultimately participates in a race of his or her choice in early autumn. Top fundraisers receive great prizes, in addition to the satisfaction of getting into shape while helping animals.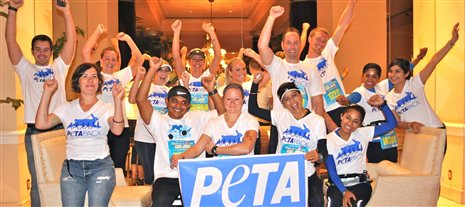 To join the PETA Pack and make next year's team another resounding success, e-mail [email protected].
Congratulations to the 2011 PETA Pack team!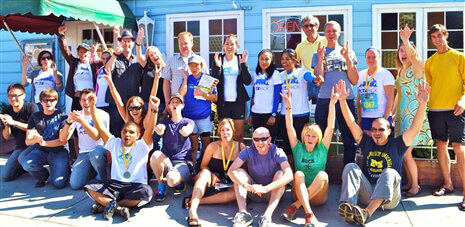 Written by Heather Faraid Drennan