PETA supporters marched in solidarity with and in support of all the victims of gun violence at March for Our Lives events across the country.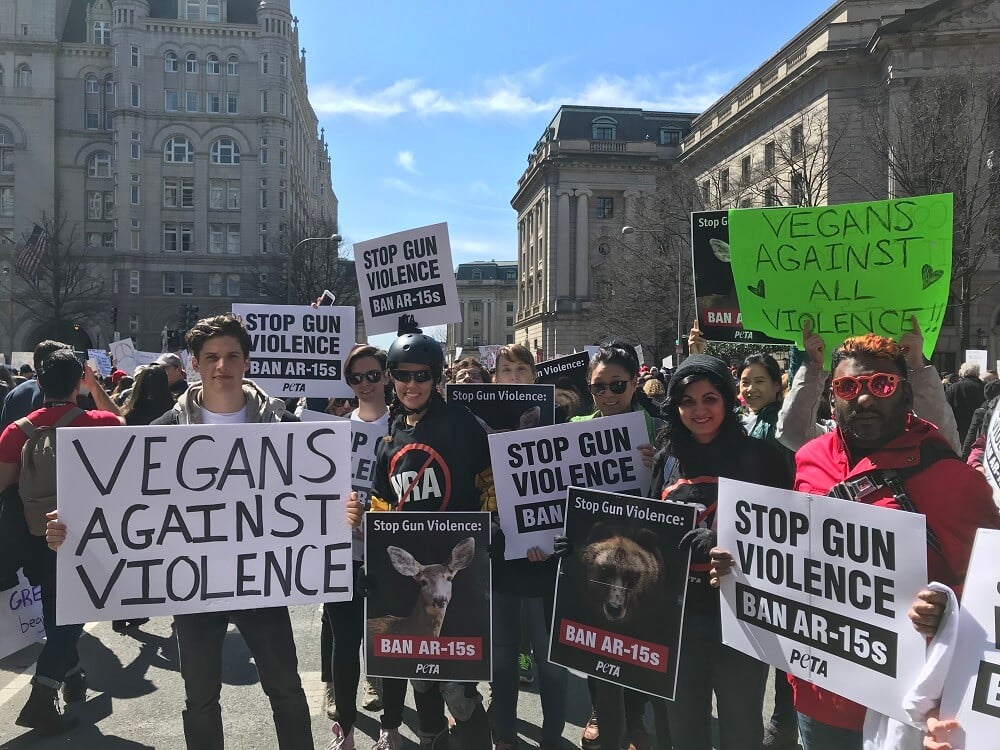 They wore PETA shirts with "No NRA" logos or the slogan "Vegans Against All Violence" and held signs that stated, "Stop Gun Violence: Ban AR-15s" in Los Angeles, Philadelphia, Washington, D.C., and many other U.S. cities. More than 800 events all over the world were scheduled to show solidarity.
Today in #SanFrancisco: Local activists stood with PETA in solidarity with all the victims of gun violence. #MarchForOurLives pic.twitter.com/vUAbJV0wE8

— PETA (@peta) March 25, 2018
Edie Falco rallied with PETA in #Parkland to support all the victims of gun violence. #MarchForOurLives pic.twitter.com/eZA2DZZdgl

— PETA (@peta) March 25, 2018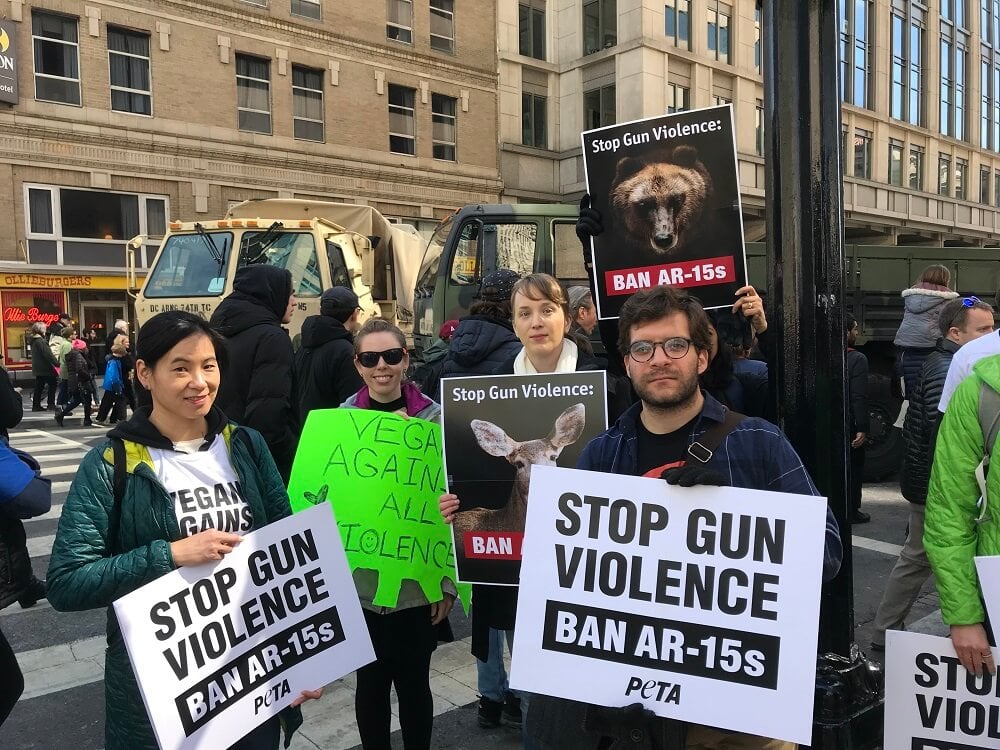 Guns Tragically Kill Thousands of Humans and Countless Animals Every Year
PETA activists voiced their support for a ban on the AR-15 semiautomatic hunting rifle, which is the "most popular rifle in America" according to the NRA and the kind used in the recent Parkland, Florida, shooting as well as in the shootings in Las Vegas and at Sandy Hook Elementary School in Newtown, Connecticut, in 2012—where 20 children were murdered.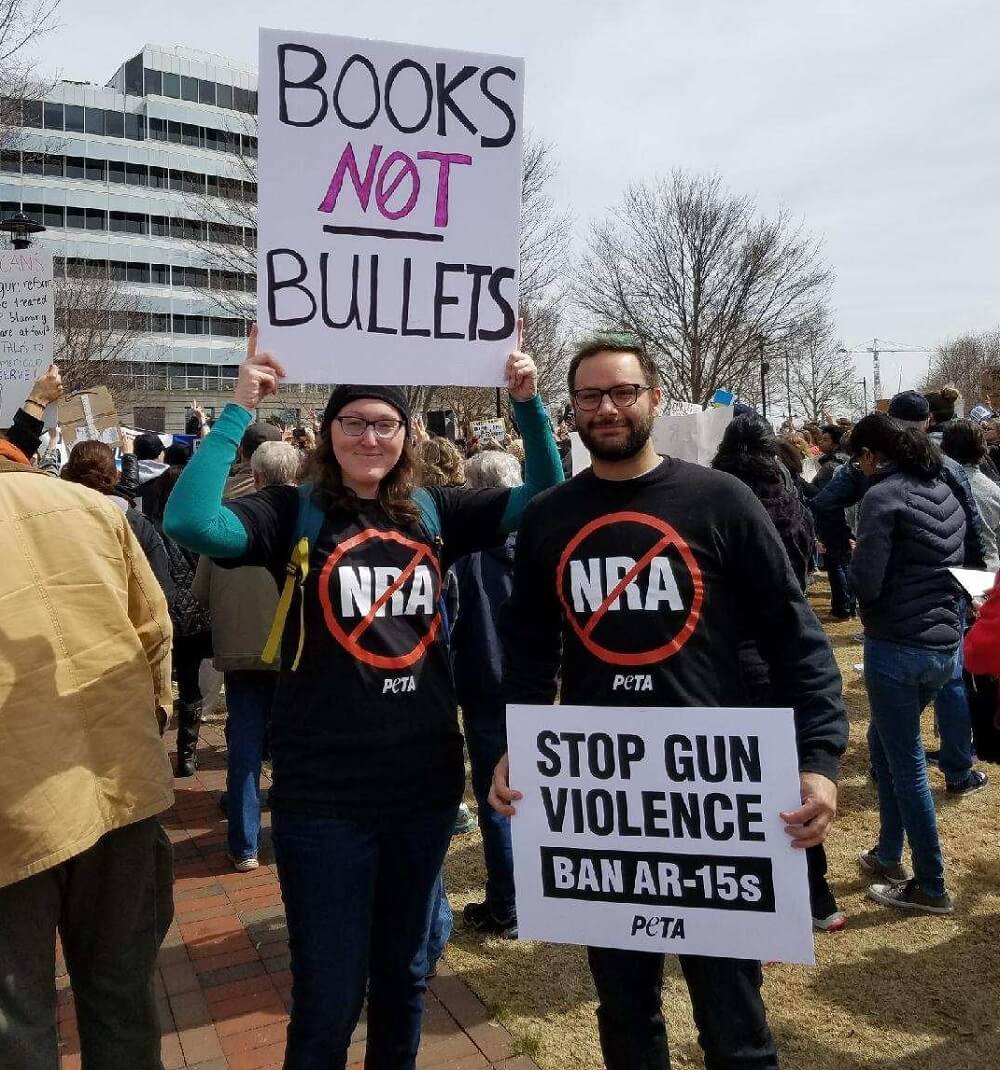 PETA Stands Against All Violence
The link between cruelty to animals and interpersonal human violence is clear. Studies by experts, including the FBI, have shown that children who abuse animals are more likely to act violently toward human beings later in life.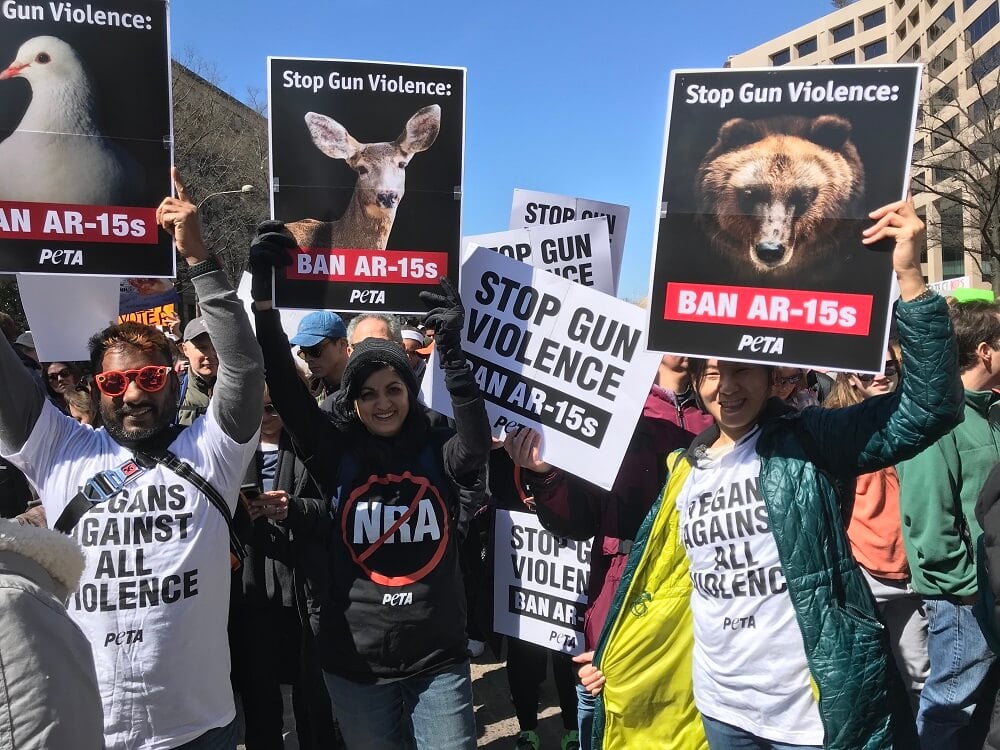 Like so many other school shooters, Nikolas Cruz—the gunman who murdered 17 people at Marjory Stoneman Douglas High School in Parkland—had bragged online about killing animals. Psychological experts and law-enforcement officials agree that cruelty to animals is an important predictor of violence against human beings. In order to reduce violence effectively, we must take all allegations of cruelty to animals seriously and teach young people that the abuse of any victim is unacceptable.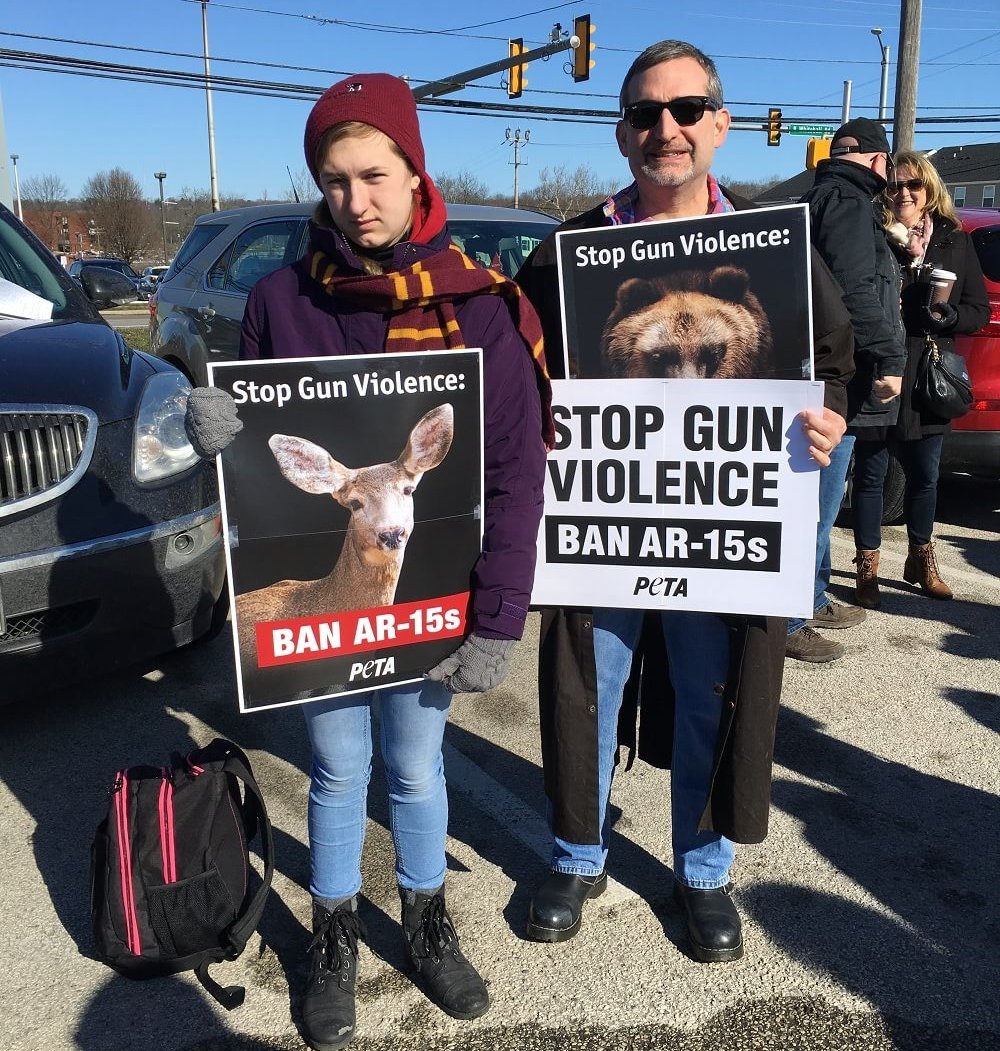 An inconvenient truth is that nearly all school shooters started hunting while young and that virtually all serial killers have had a history of cruelty to animals. Gun violence, like war, involves not only humans but also animals, who can't defend themselves against human folly and power—which is why PETA must stand up for them.
What You Can Do
Whether we're marching in the streets, turning heads with our colorful demonstrations, or taking the protest directly to the doorstep of animal abusers, PETA is working around the clock to save lives and end violence. Help make a difference for millions of animals by standing with PETA and taking action today: