As promised, here are the photos from PETA India's protest yesterday outside the Calcutta Zoo. You'll probably remember the protest because of a certain police officer's arrest "Fail."
This protest is just one of PETA India's many actions to help animals in captivity—check out this latest ad.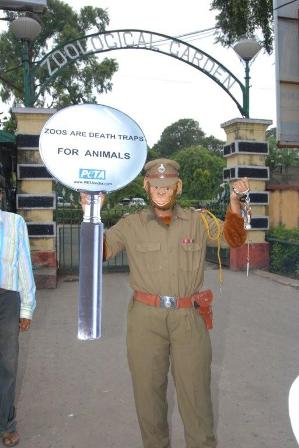 Hmm … looks like somebody's out of uniform!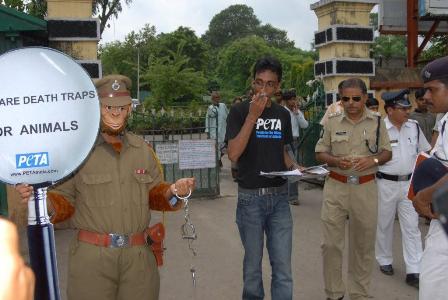 Written by Amanda Schinke