They couldn't vote, and they couldn't contribute to his campaign. But throughout his political career, Alaska Rep. Max Gruenberg worked hard for a marginalized group: Alaska's animals.
Friends, fellow lawmakers remember Rep. Max Gruenberg https://t.co/uk3kaBqrdk pic.twitter.com/TafHCngiDI

— KTUU.com (@Ch2KTUU) February 15, 2016
With his passing in February, animals have lost a true friend. PETA is honoring Rep. Gruenberg with a leaf on our "Tree of Life" memorial at the Sam Simon Center, our headquarters in Norfolk, Virginia. The monument honors those whose actions have made a positive difference for animals. Rep. Gruenberg's leaf inscription will read:
REP. MAX GRUENBERG
CHAMPION OF LAWS
FOR COMPANION ANIMALS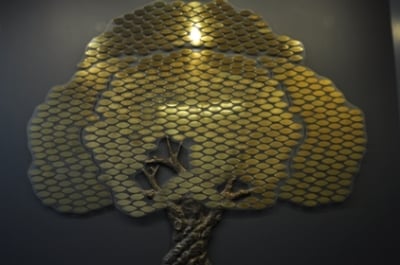 He championed legislation to protect companion animals during divorce and domestic violence cases, when dogs, cats, and other small animals may be abused as tempers flare. He also supported and understood the importance of dog parks, and he served on the state animal control board.
"Throughout his career, Rep. Max Gruenberg took steps to ensure that Alaska's laws recognized and sought consideration for some of the state's most vulnerable residents: companion animals," says PETA President Ingrid Newkirk. "PETA is honoring the compassion he brought as a leader and encouraging others to follow his example of empathy for all living beings."
https://twitter.com/AnchorageRR/status/699537052124065792
At the time of his death, Rep. Gruenberg was working to pass House Bill 147, which was later unanimously approved by the state legislature and allows judges to consider the welfare of companion animals when placing them in divorce cases and to protect animals targeted in domestic violence cases. Rep. Gruenberg also co-sponsored previous animal-friendly bills or added his own amendments with animals in mind, such as one that included animal abuse convictions as a sentence enhancer in crimes of violence against humans.
Rep. Gruenberg's widow, Kayla Epstein, will receive a duplicate leaf with a note of appreciation.