A half-plucked "goose" led PETA supporters in a spirited protest outside a Bed Bath & Beyond store in Los Angeles on Thursday to urge the home goods chain to stop selling bedding and other items made with cruelly obtained down.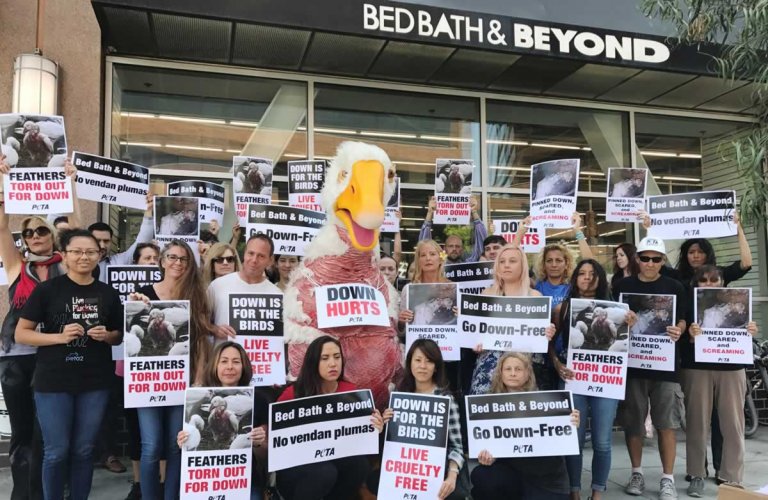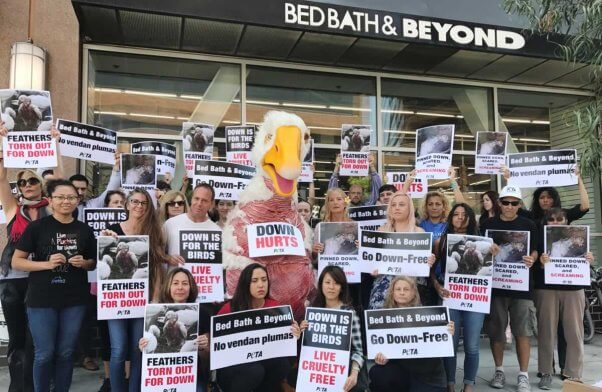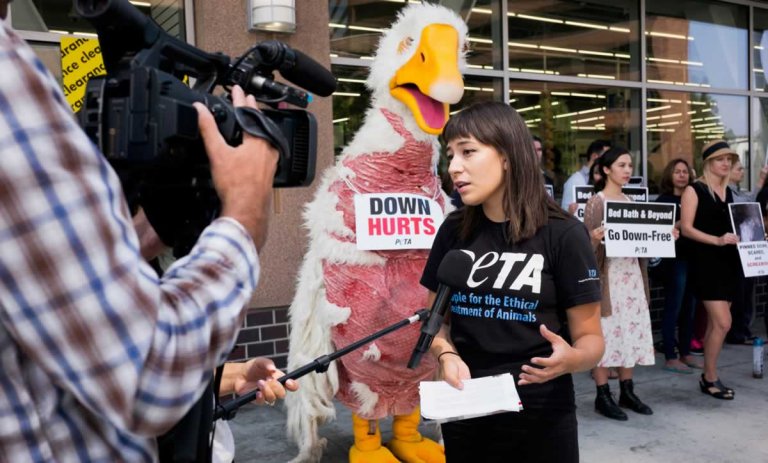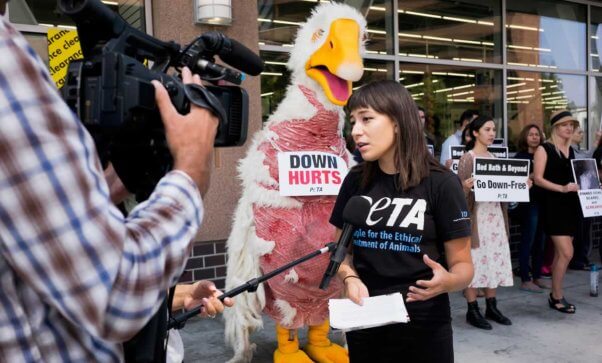 Photo by Robert Hoffman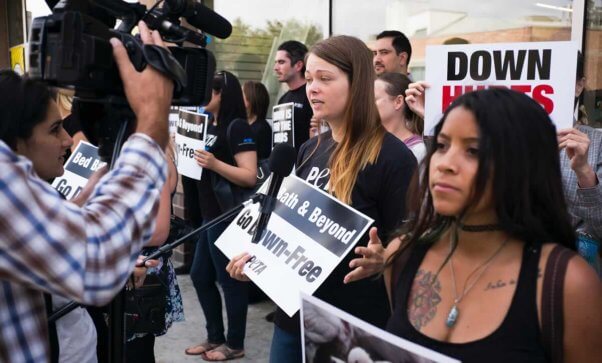 Photo by Robert Hoffman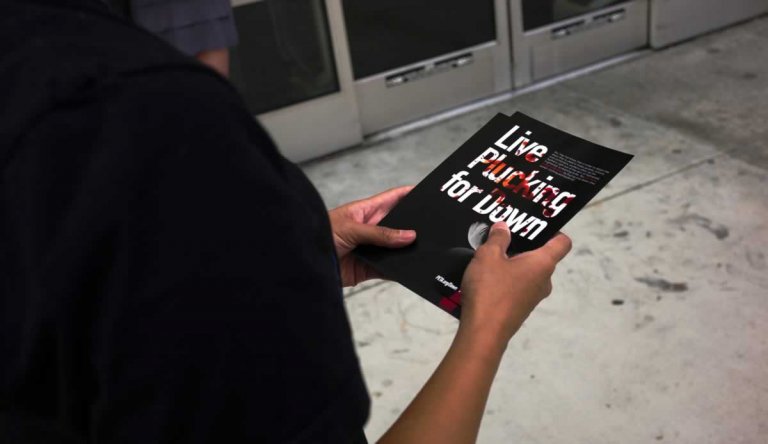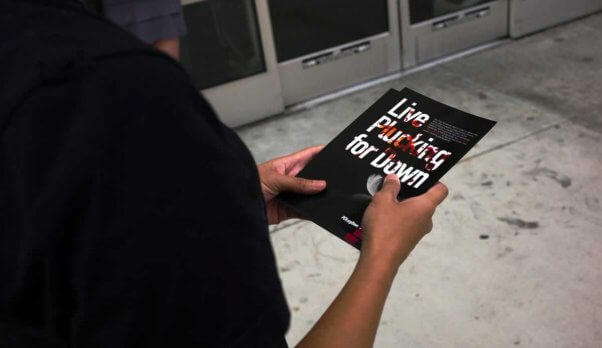 Photo by Robert Hoffman
"Just like humans, geese are made of flesh and blood, and they feel pain and fear when their feathers are ripped from their bodies," says PETA Executive Vice President Tracy Reiman. "PETA is calling on Bed Bath & Beyond to remove products filled with the feathers of battered birds from its shelves and to go 100 percent down-free."
Birds used in down production are often pinned to the ground by workers who violently yank out their feathers by the fistful while they're still alive. Unlike down, down-alternatives don't lose their insulating properties when they get wet.