George W. Bush has been hitting the campaign trail in support of his brother Jeb. While in South Carolina, the former POTUS shared his own "most interesting" campaign memory. While the then–soon-to-be president was eating bacon for breakfast at a restaurant in Greenville, a PETA supporter dressed as a pig dumped a truckload of manure in front of the restaurant beneath a banner proclaiming, "Meat Stinks."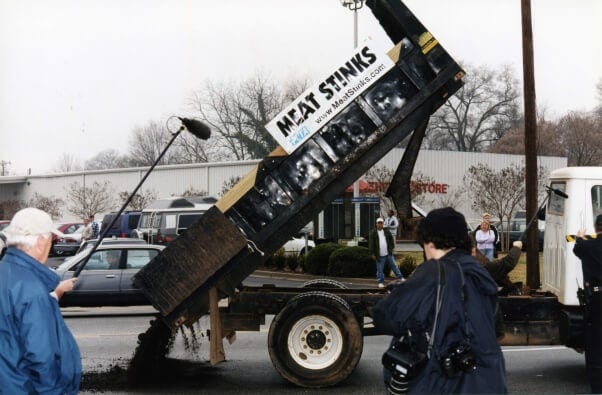 Bush jokingly called the protest "a sign of things to come." In an effort to let sleeping pigs lie, today, PETA is sending the former president a care package of tasty "fakin' bacon," along with our wishes for a long and healthy retirement—which vegan food can help bring about.
Because vegetarians live, on average, seven years longer than meat-eaters do—and vegans do even better—PETA is hopeful that Dubya will realize that he has "misunderestimated" plant-based food.
Note: PETA supports animal rights and opposes all forms of animal exploitation and educates the public on those issues. PETA does not directly or indirectly participate or intervene in any political campaign on behalf of or in opposition to any candidate for public office or any political party.