Top o' the mornin' and happy St. Patrick's Day to you! Since you'd never find a real leprechaun at a KFC (leprechauns are far too smart for that), PETA sent out our own sexy Leprechaun Ladies to encourage passersby to opt for pots of gold, not buckets of chicken. Check out these photos for a leprechaun sighting that doesn't require a rainbow:
This sexy Leprechaun Lady encouraged people to go for the gold, not the chicken, this St. Patrick's Day.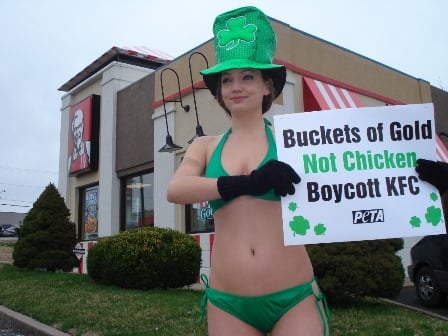 That greasy bucket looks even less appetizing when you see who suffered for it.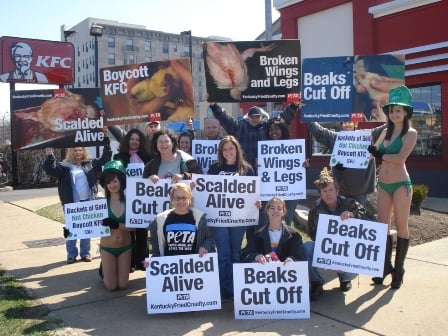 This driver got an eyeful and an education.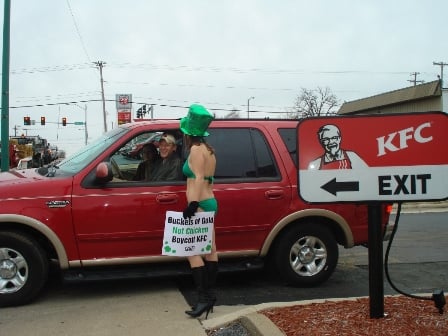 "Even on St. Patty's Day, chickens raised and killed for KFC are the unluckiest animals in the world," says PETA Leprechaun Lady Kristina Addington. "Once people find out about the cruelty behind every bucket of chicken, they won't eat at KFC for all the pots of gold in the world."
Written by Lianne Turner