A peaceful, costumed "elephant" holding a sign reading, "Facebook, Stop Censoring PETA," walked into the lobby of the hotel where the secretive Allen & Company conference at Sun Valley Resort was being held. The activist was there to "message" attendee Mark Zuckerberg about Facebook's and Instagram's increased use of warning screens over PETA videos that show incidents of cruelty to animals. Security threw the "elephant" out and took his car keys before police arrived. Authorities gave the activist a trespassing warning, even though he was staying in the hotel. Who says Facebook is heavy-handed?!
An "elephant" walked into the lobby of a hotel where the secretive @AllenAndCompany tech conference in #SunValley is held, with a message for @Facebook CEO #MarkZuckerberg: STOP making it harder for PETA to expose animal abuse 😡 pic.twitter.com/vJSEU3Ci7V

— PETA – #EndSpeciesism (@peta) July 11, 2019
Our supporters have taken over 80,000 actions urging Facebook to stop censoring our content exposing real-life incidents of routine cruelty. Facebook at times even allows other pages to post the same content PETA posts without warning screens, but it censors much of our material—even videos and images that wouldn't be considered graphic by most people.
The practice of sharing eyewitness video footage directly with the public through social media has played a vital role in many of PETA's victories—including leading major companies to end appallingly cruel experiments on animals, forcing many circuses that use animals to shut down or stop using them, and persuading hundreds of retailers to ban fur, angora, and mohair. Metrics show that warning screens significantly reduce the number of people who view and would have their eyes opened by PETA's videos.
PETA is calling on Facebook to implement an "opt-in" feature—like the one Twitter has—that allows users to decide for themselves whether they want warning screens to appear over graphic content.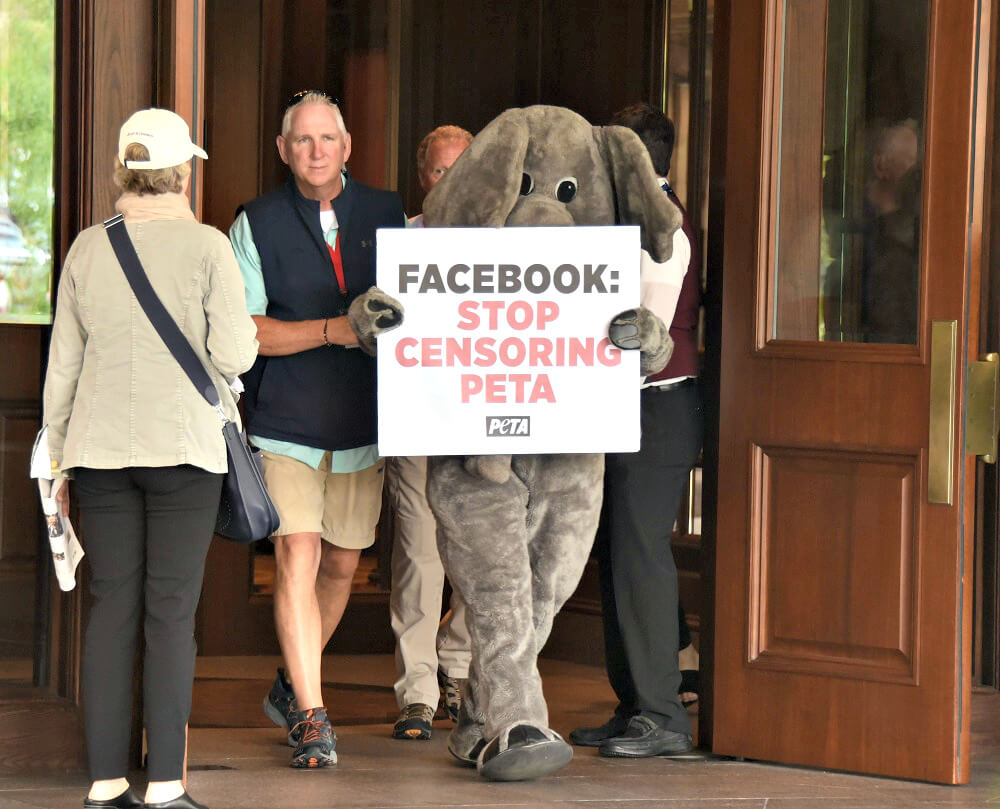 Urge Facebook to Stop Censoring Our Videos Exposing Cruelty to Animals
People want and deserve unfettered access to footage showing what animals endure in laboratories, slaughterhouses, and roadside zoos and in other abusive situations so that they can help stop the violence.
Using our form below, send Zuckerberg and Facebook a message.