After communications with PETA, Harper Coats has banned fur and worked with PETA to donate its last remaining 300 fur trims to a wildlife rehabilitation center! The furs will help raccoons and skunks who were orphaned, offering much-needed warmth and comfort to young animals without mothers. PETA personally dropped off the fur trims at Rocky's Wildlife Rescue in Old Town, Florida. Harper Coats, formerly known as January, rebranded after its fur ban and now offers only vegan faux-fur pieces that don't cost anyone their life.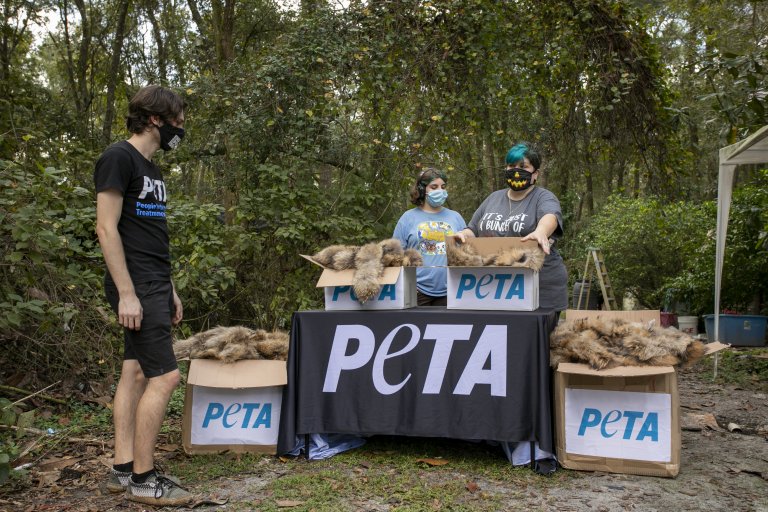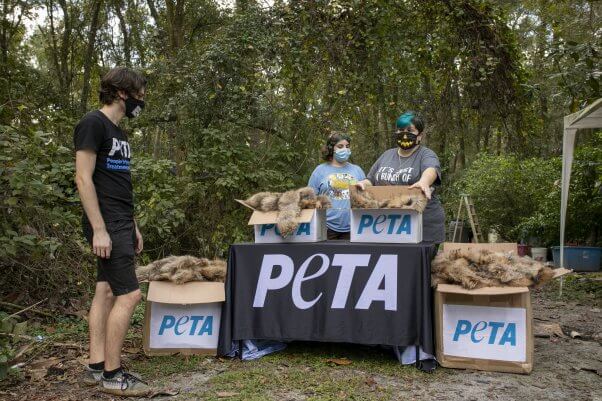 Not only did Harper Coats donate fur to orphaned animals, it's also creating a new vegan line. The New York City–based fashion brand will officially release its "PETA-Approved Vegan" parkas and puffer jackets on November 10, though shoppers can preorder now. The stunning pieces are complete with faux-fur trim, faux-fur liners, and vegan down. They make a perfect holiday gift for friends or family (hint, hint, Mom).
Harper Coats joins Patagonia, The North Face, Paragon Sports, and many other major retailers that banned fur after PETA and our affiliates exposed the cruel fur industry all over the world. Foxes, minks, and rabbits are crammed into filthy wire cages, forced to live in conditions that fail to meet the most basic animal welfare standards. Fur farmers focus on profit and give no thought to avoiding cruelty, using the cheapest killing methods available. Animals are suffocated, poisoned, or anally electrocuted before being skinned. They are denied any consideration, as workers face no penalties for abusing them.
Obtaining fur from abused animals is not only cruel but also up to 10 times more harmful to the environment than using faux fur. Massive amounts of water and electricity are wasted in all stages of fur production. Toxic chemicals applied to animal skins to keep them from decomposing pollute waterways. And every year, animals on fur farms produce millions of pounds of feces, which emit methane, a powerful greenhouse gas. Faux fur is kinder to both animals and the environment.
There is no justifiable reason to wear real skins or fur—animals need them to survive, and it's vile to wear someone else's. Plus, vegan fashion is booming! Wearing vegan in all seasons and for all occasions has never been easier, as there's an abundance of stylish sweaters and cozy coats that will keep you warm for the winter without requiring the murder of shy, solitary minks or gentle foxes. Take a stand against speciesism and save animals by always shopping vegan.