September 15, 2017 Update: Our campaign to end TAMU's muscular dystrophy experiments on dogs continues to spread! We now have powerful ads in Houston's Memorial City Mall and the nearby Woodlands Mall in The Woodlands.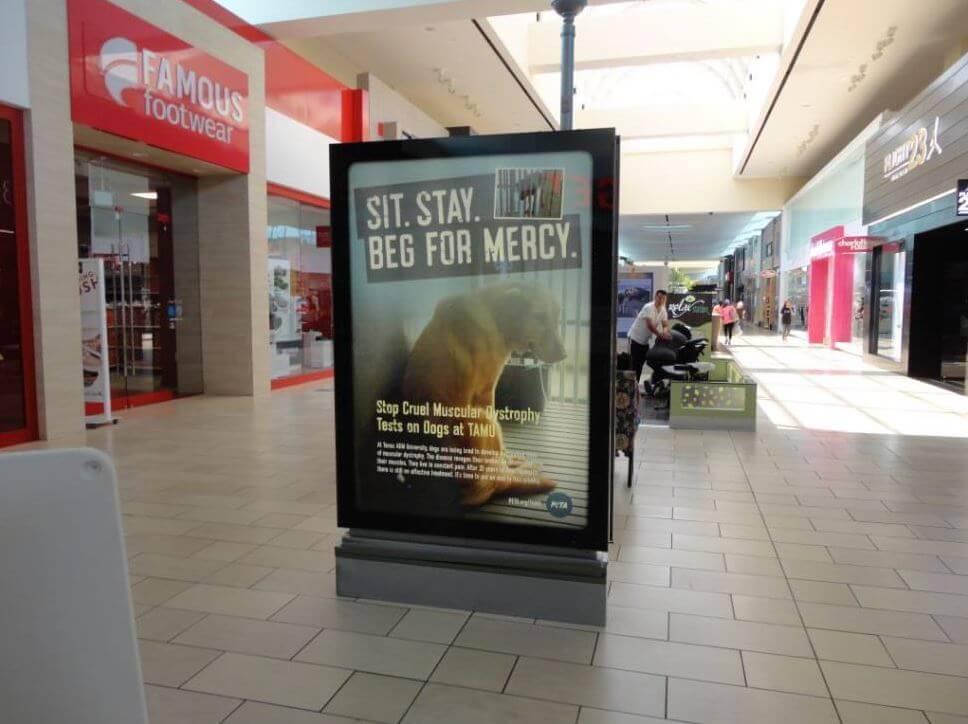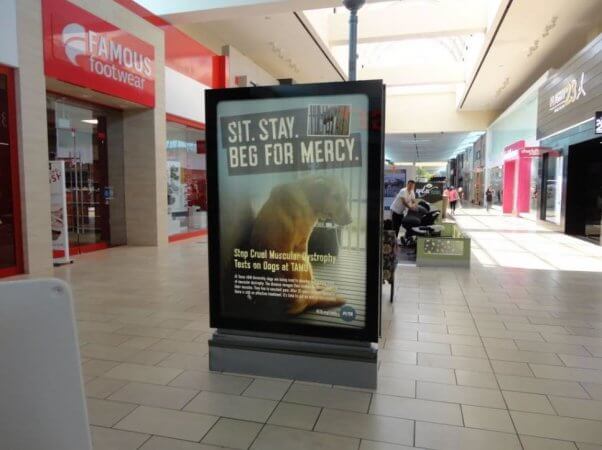 Sullivan Media, Inc.
September 6, 2017 Update: We've taken our campaign to end TAMU's muscular dystrophy experiments on dogs to Houston. This billboard is located on busy I-45 North: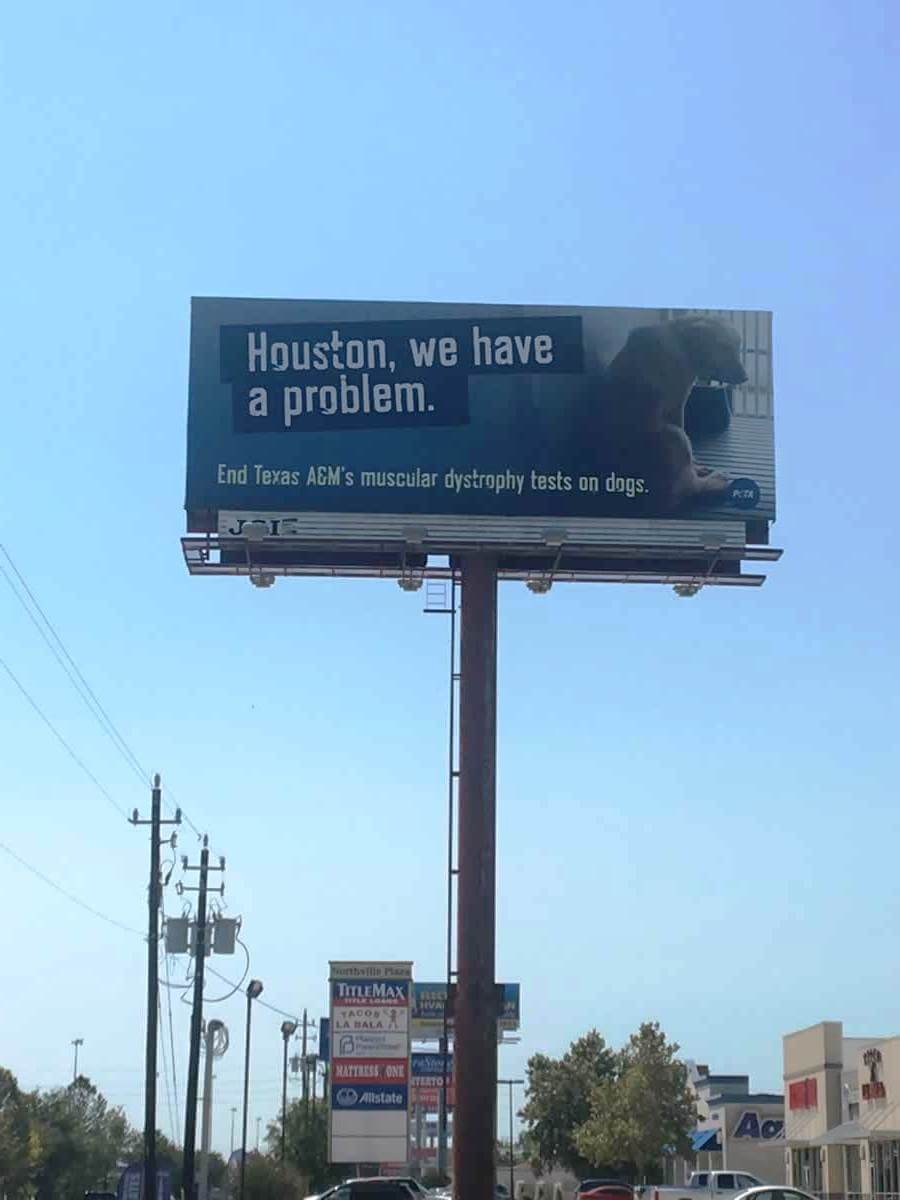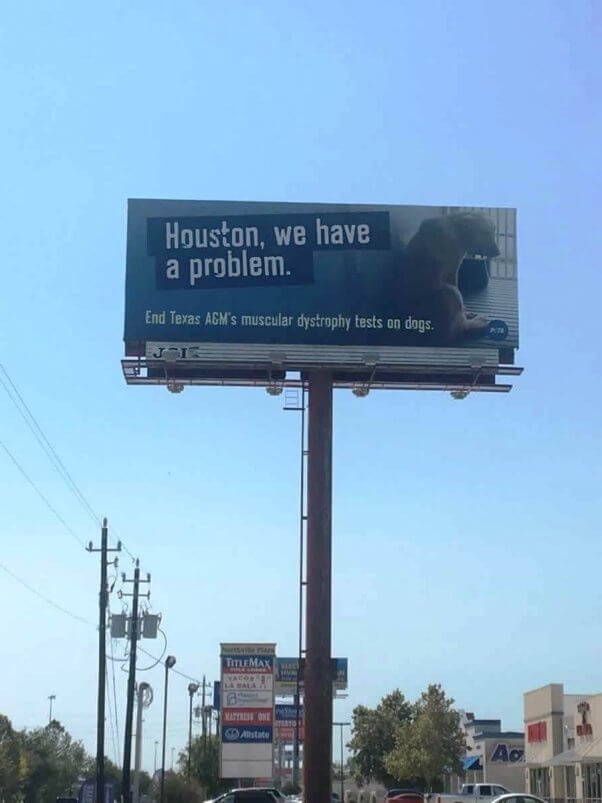 Originally posted September 6, 2017:
"Sit. Stay. Beg for Mercy." That is the message that Texas A&M University (TAMU) students, educators, administrators, and donors will be seeing this week all over campus as PETA circles the school with our mobile billboard targeting the university's abusive muscular dystrophy dog laboratory.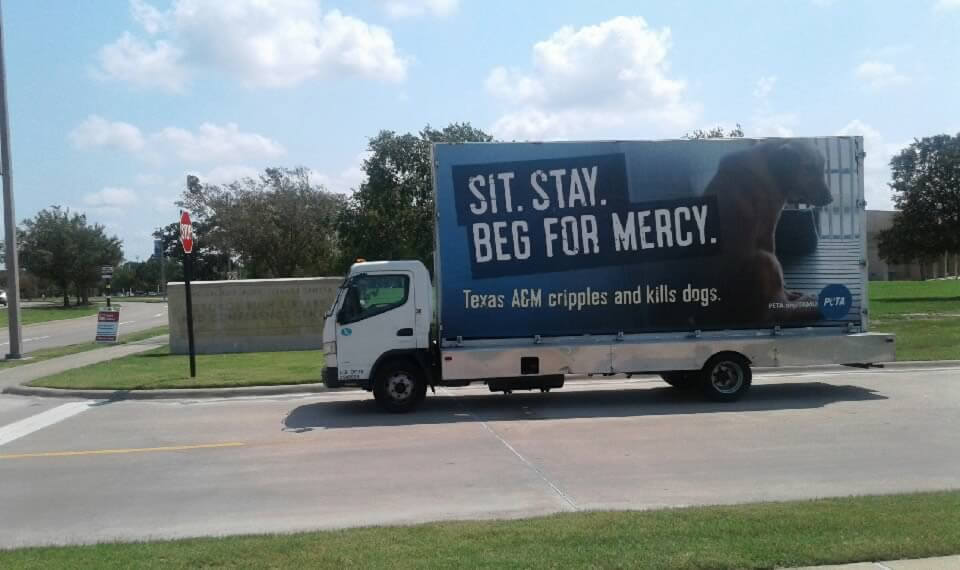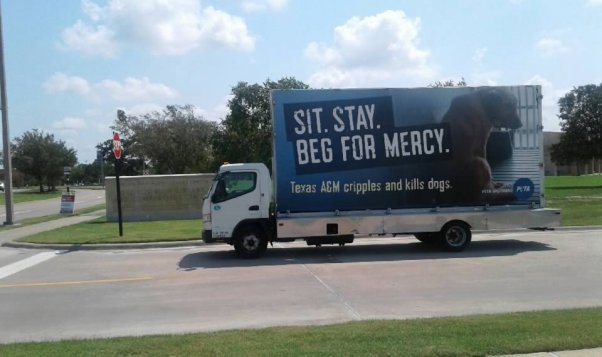 After we were denied the right to purchase ad space around the school in College Station, Texas, we decided to take our message to the campus itself with our mobile billboard.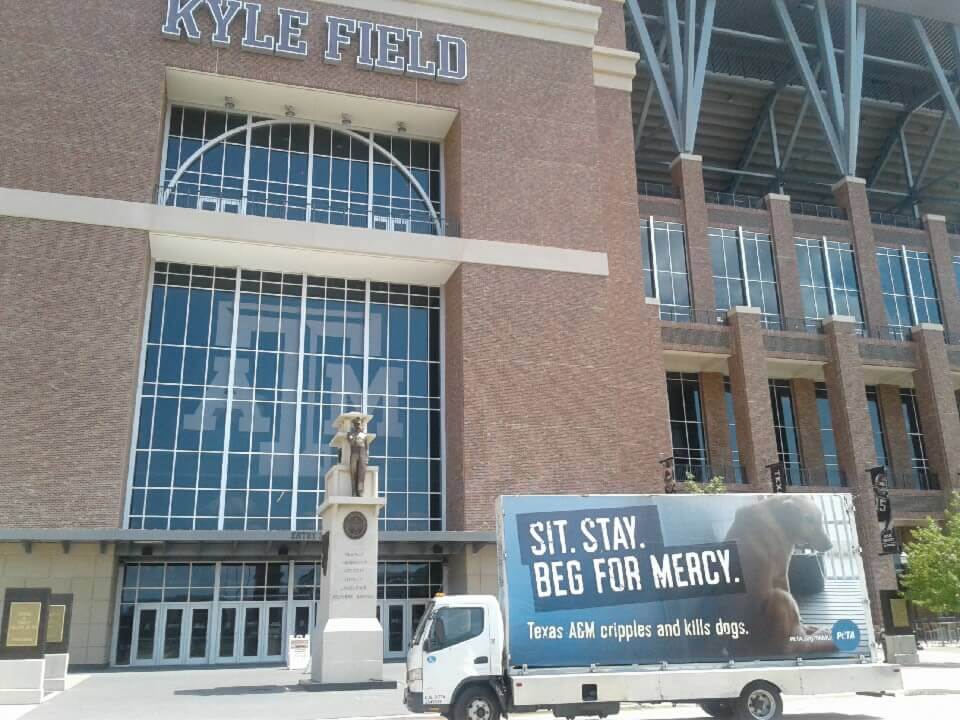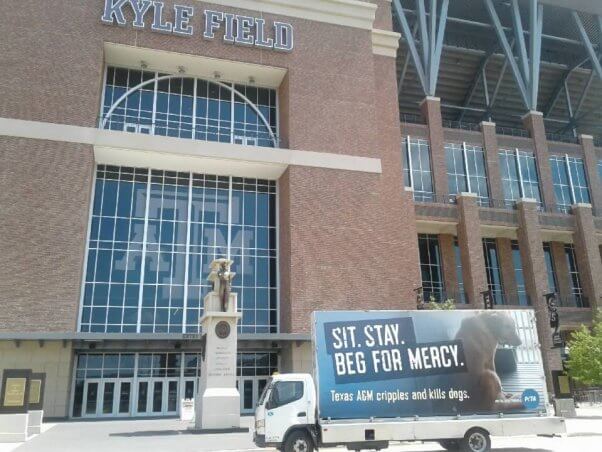 The dogs who are suffering behind TAMU's laboratory doors don't know it, but PETA won't stop until these deplorable experiments do. Experimenters at TAMU, led by Joe Kornegay, deliberately breed golden retrievers to have a severe, painful form of canine muscular dystrophy. Eyewitness video footage obtained by PETA shows dogs at TAMU in bleak metal cells, struggling to walk, swallow, and even breathe. Decades of these cruel experiments have failed to produce a treatment that reverses the symptoms of human muscular dystrophy.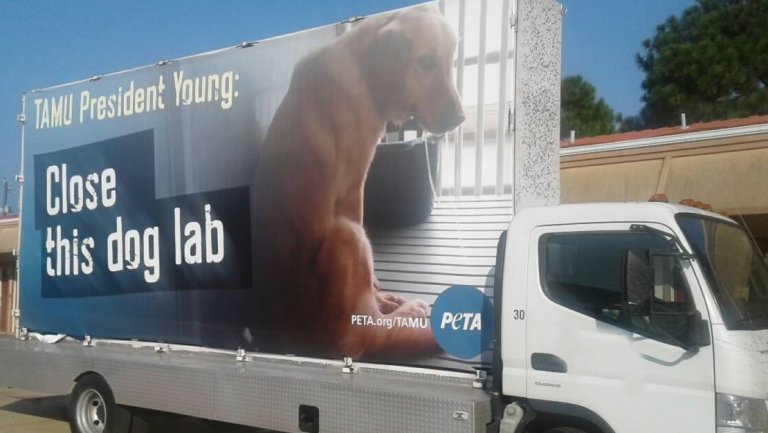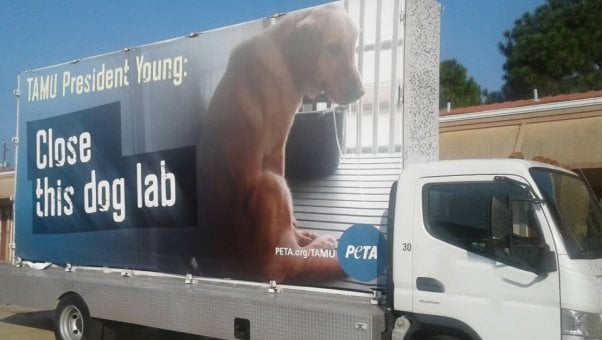 Blue Line Media
You've helped PETA get numerous abusive laboratories shut down, and you can close this one, too. Tell TAMU to embrace modern humane science, shut down the dog laboratory, and allow the dogs currently held there to be adopted into good homes.