Enjoy!
Pamela Anderson is willing to bare her skin to save animals on fur farms.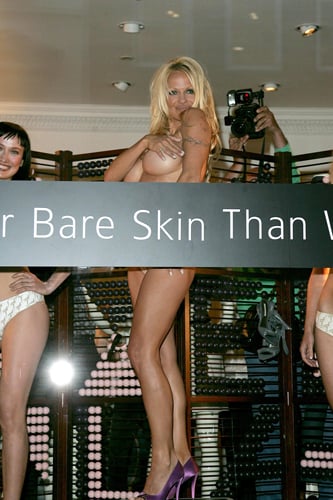 Lucy Clarkson, former Lara Croft model, protesting the Queen's Guards' caps for PETA U.K.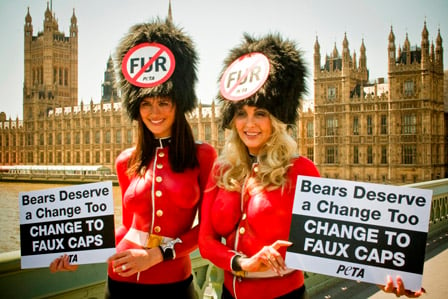 PETA protesting Mars outside the M&Ms World store in Times Square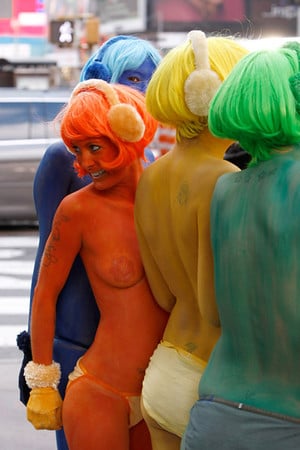 PETA U.K.'s Running of the Nudes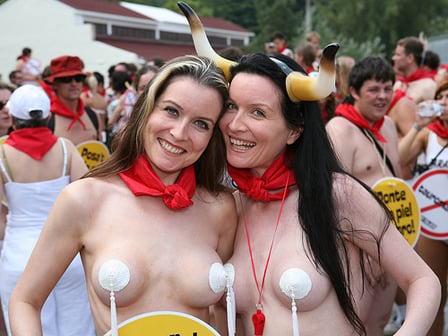 PETA protest against circuses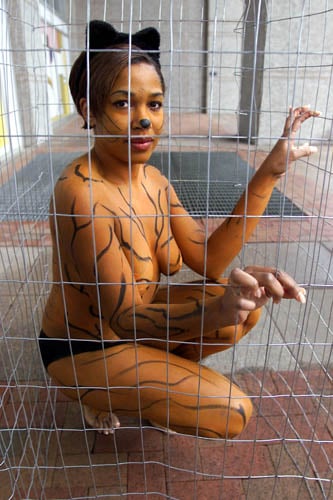 Isn't a love-in more fun than fur?
Because chickens have breasts too!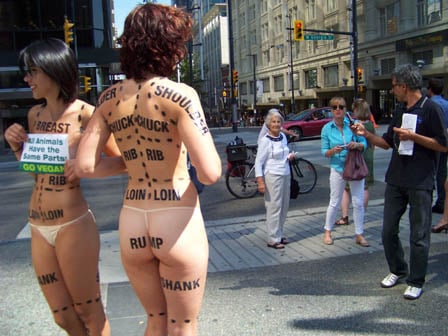 PETA's first-ever shower demonstration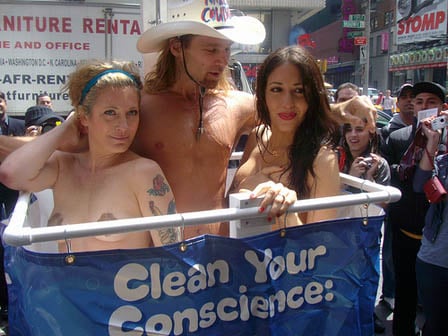 Written by Shawna Flavell