"Jeopardy" isn't just a game show for contestants who are much smarter than most people—it's also what animals often find themselves in, and PETA's fieldworkers are there to help them every day. So (with apologies to Alex Trebek), we're going to tell you about PETA's latest rescue using Jeopardy!-style questions. On your mark … get set … grab your buzzers!
Answer: He's named after a poet who wrote about a raven—but instead of saying, "Nevermore," this animal says, "Forever home."
Question: Who is Poe, this supernaturally handsome black cat who's currently up for adoption?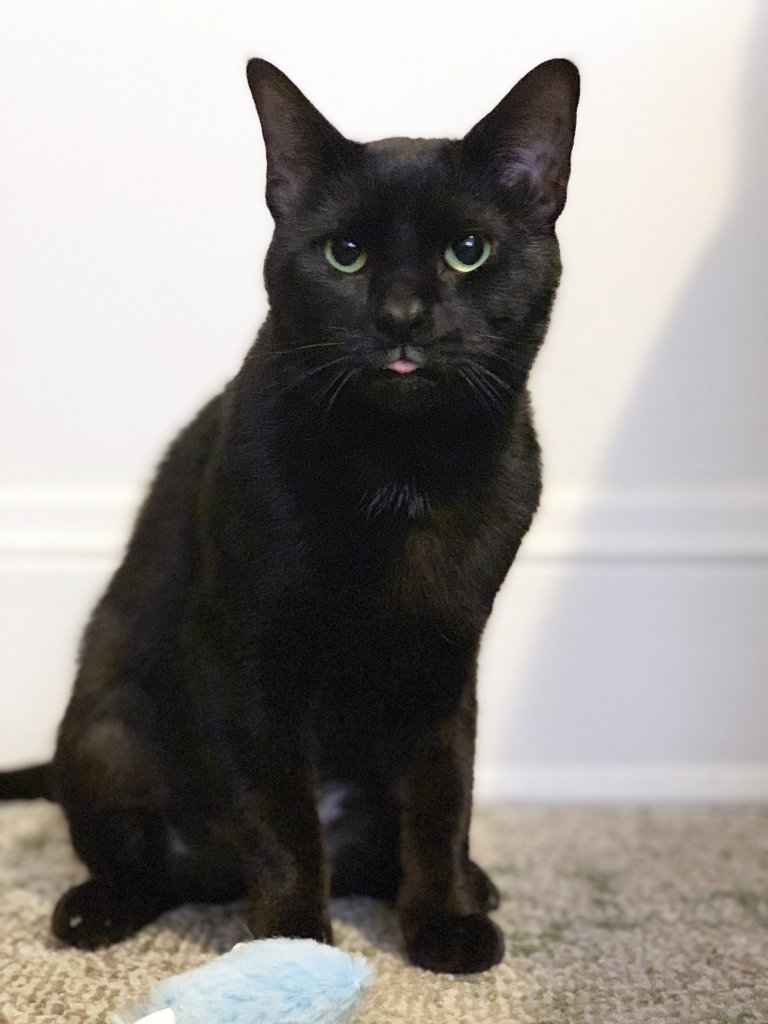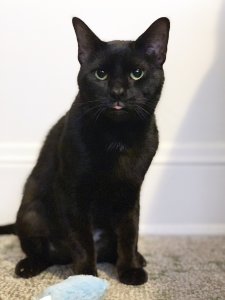 Answer: When people in southeastern Virginia and northeastern North Carolina can't take care of their animals anymore for whatever reason—be it financial hardship, divorce, or, as in the case of Poe's guardian, a lengthy hospital stay—they call this crackerjack team of superheroes.
Question: Who are PETA's fieldworkers?
Answer: The buzz of a chain saw can reach 119 decibels—not a whole lot louder than this.
Question: What is Poe's purr, which is rumored to be audible up to a quarter of a mile away?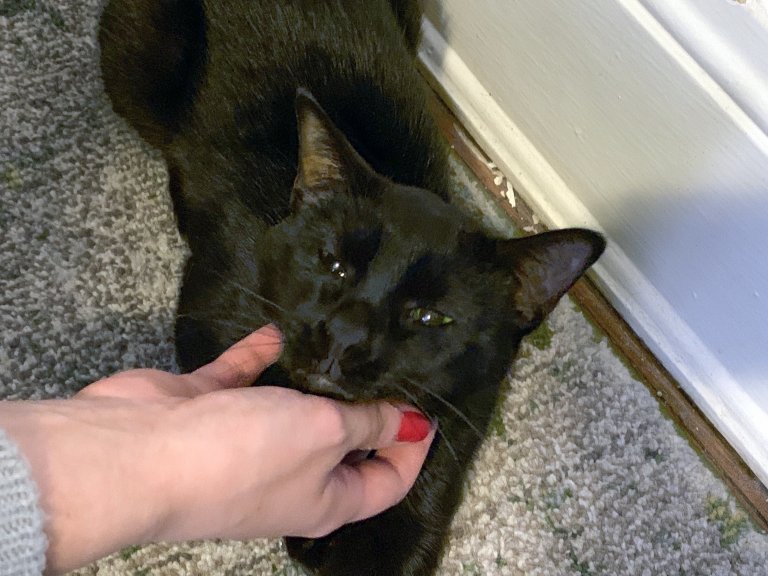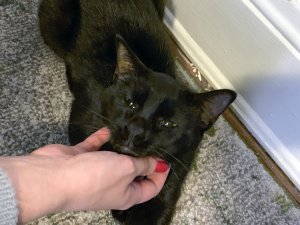 Answer: Observing others as they bustle around doing mundane things is called this.
Question: What is "people watching" (which is Poe's favorite hobby)?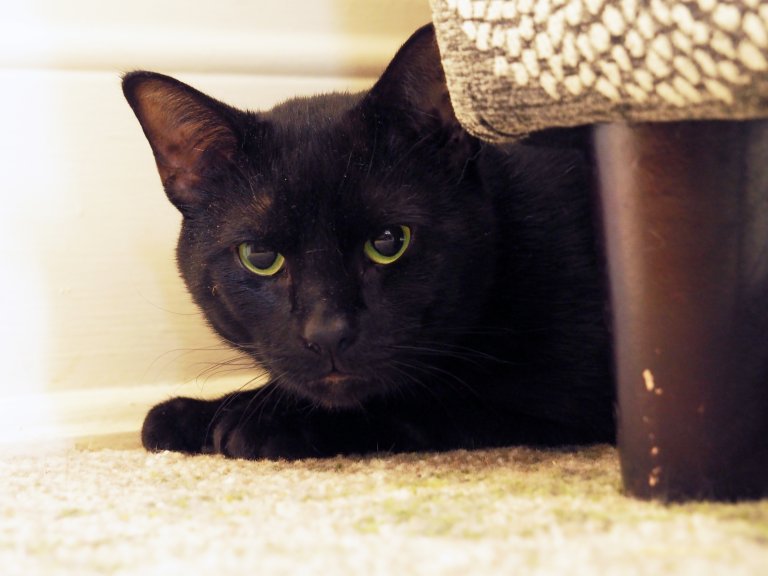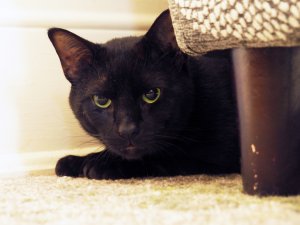 Answer: This adjective describes a diplomatic politician who can bring together both sides of the aisle.
Question: What is "bipartisan," something that perfectly describes Poe (since he gets along with both cats and dogs)?
Answer: Animals—including a certain cat who shall remain nameless—who like to race around like lunatics at dusk are called this.
Question: What is "crepuscular"? ("World's cutest alarm clock" is also acceptable.)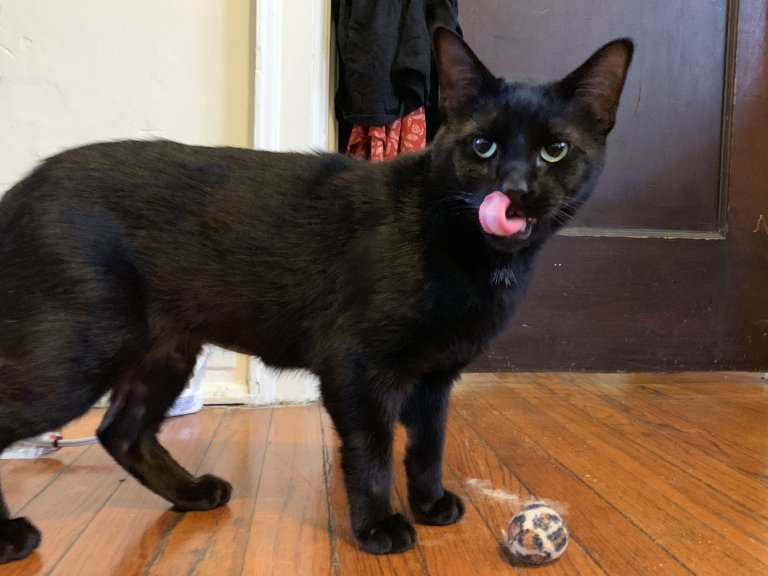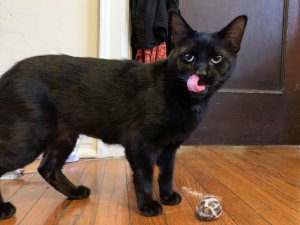 Answer: This is an affectionate insect (or cat, in this case).
Question: What is a "snuggle bug"?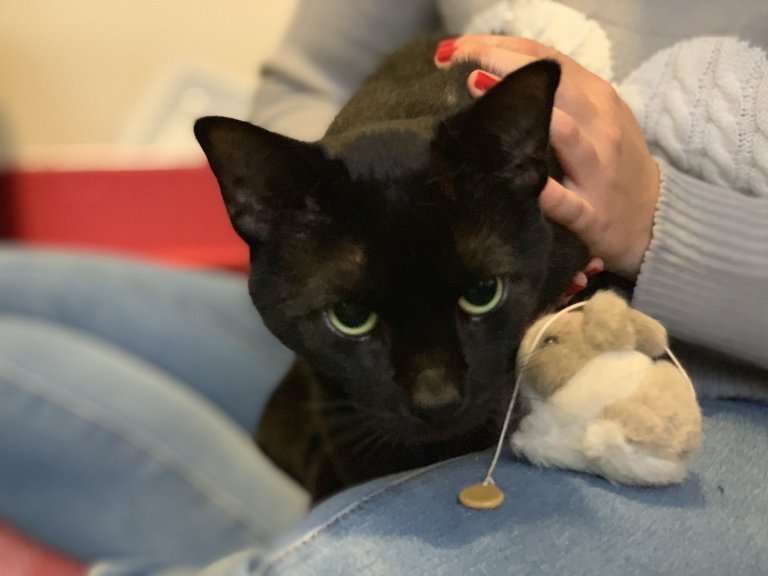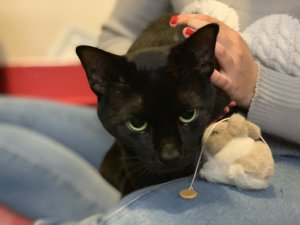 Answer: He was once in double jeopardy, but now he's headed for the tournament of champions.
Question: Who is this lucky kitty, if someone out there is willing to bet it all on him and make him a winning member of their family?