Paris Hilton recently bought a Chihuahua puppy from a breeder before publicizing her problematic purchase on social media. The star has apparently been living under a rock if she thinks that buying animals is a compassionate thing to do—a visit to an animal shelter would have shown her just how many Chihuahuas need homes—and five minutes on Petfinder would turn up thousands more, including puppies.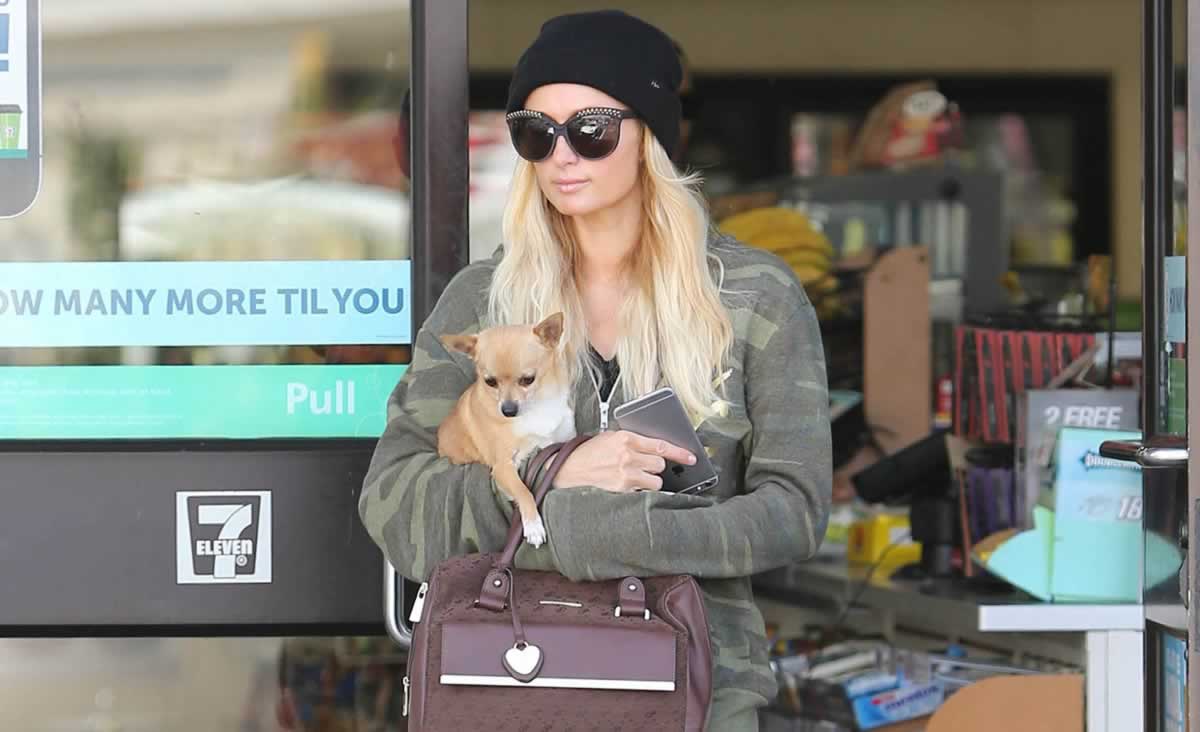 © StarMaxInc.com
PETA knows that retail therapy is what Paris Hilton loves best, but we're asking her to keep the shopping to baubles and bags and give an animal a chance to be "sliving" by adopting.
Next week, we'll be running head-turning ads in Los Angeles, blasting Hilton's speciesist splurge.
Here's a sneak peek: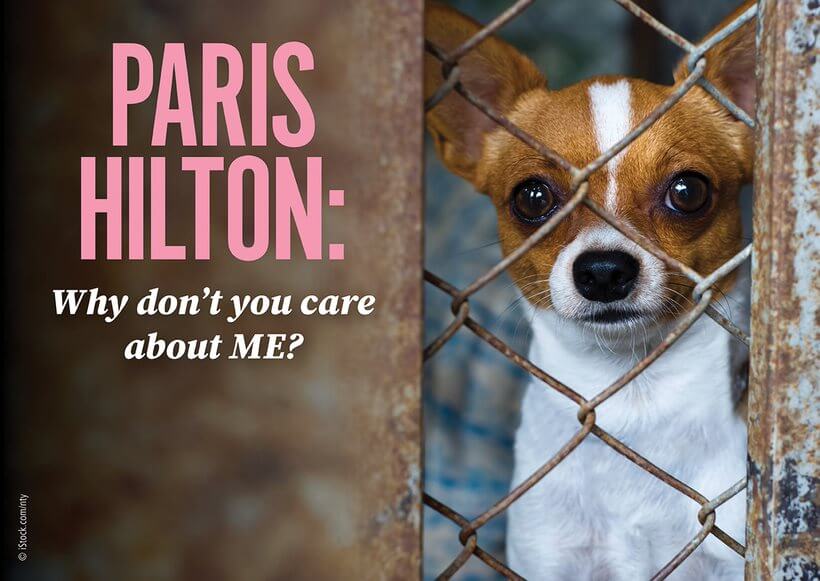 © iStock.com/nty
Don't Make the Same Mistake as Paris Hilton: Pledge Never to Buy Animals
When you buy an animal from a pet store or a breeder, you're responsible for a new member of the family. You're also responsible for the death of an animal in a shelter who needed a home.
You can help prevent this—pledge not to buy animals!
Homelessness is not just a human problem. If you want to bring an animal into your life, always adopt from a shelter.