To honor dads this past Father's Day—and to prevent dogs and cats from becoming parents—PETA offered a doggie bag of goodies to fathers in Hampton Roads, Virginia, who brought in their animal companions to be "fixed"!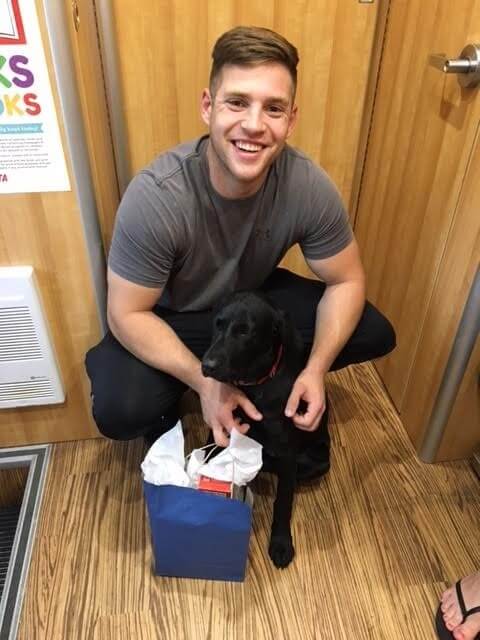 On Friday and Saturday, the first 100 fathers who came in received a coupon for a free rabies vaccination, in addition to everything that they needed to fix dinner—including a vegan cookbook, a box of pasta, and a jar of delicious pasta sauce donated by Newman's Own.
This donation is the latest charitable contribution by the company and the Newman's Own Foundation, which supports numerous organizations in the areas of philanthropy, children, empowerment, and nutrition.
Check out some of the fur-child-fathers from the event (if you're on mobile, swipe left and right!):
Every year, millions of dogs and cats end up in animal shelters. And 3 to 4 million of them are euthanized because no one offers to give them a home. This is why since 2001, PETA has performed low-cost spay or neuter surgeries on more than 143,000 dogs, cats, and rabbits—including more than 15,000 in 2016.
In addition to not contributing to the companion-animal overpopulation crisis, sterilized animals live longer and happier lives, are less likely to develop cancer of the reproductive system, and—in the case of neutered males—are less likely to roam or fight.
Help "fix" animal homelessness.
Never buy an animal from a breeder or pet store—always adopt. For every dog or cat purchased, there's an animal at a shelter being killed because he or she wasn't adopted.
There's hope for abused, neglected, and homeless animals, and it lies in prevention.