Believe it or not, watching lung cancer grow can actually be kind of cool. That is, if the cancer in question is growing in a petri dish, not in a human or an animal. Check it out:
https://www.youtube.com/watch?v=X8Eb4HDHEJk
This breakthrough was made possible by a new Swiss biotech company called Oncotheis, which produces high-tech in vitro cell cultures that can be used as replacements for experiments on animals, including cruel inhalation experiments, in which rats are stuffed into tiny tubes and forced to inhale potentially toxic substances for up to six hours straight every day.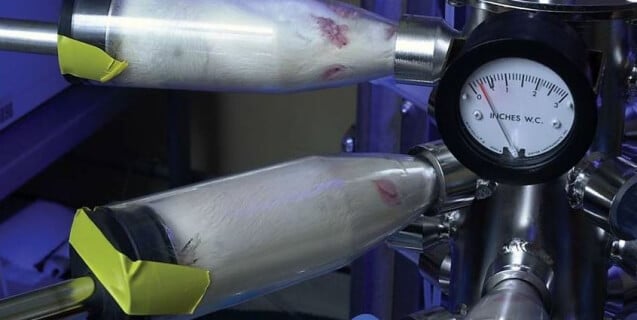 The company's latest invention, OncoCilAir™, is an in vitro human lung-cancer model that allows tumors to grow in functional airway tissue. Because the model includes both healthy and "sick" tissues, it can be used to test both tumor-killing action as well as adverse effects of chemotherapy and other anti-cancer drugs. A single culture can be used for up to three months, which allows scientists to study prolonged effects, including drug resistance and tumor recurrence.
Not only does this innovative tool have the potential to save countless animals' lives, it could also potentially save countless humans by providing a faster, cheaper, and more effective and accurate way to test cancer treatments.