Take the fight for animal liberation into your own paws in PETA's new game Kitten Squad, which is available now as a free-to-play game exclusively for the PlayStation 4 game system.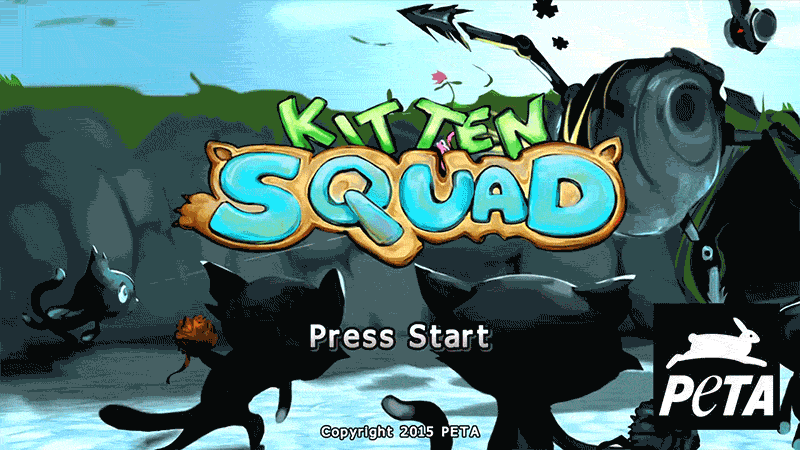 In this role-playing adventure game, you're a kitten who fights evil robots to liberate orcas from a marine-park prison and whisk sheep away from the "Sheep Puncher."
You must guide the Kitten Squad, armed with weaponry ranging from carrot rocket launchers…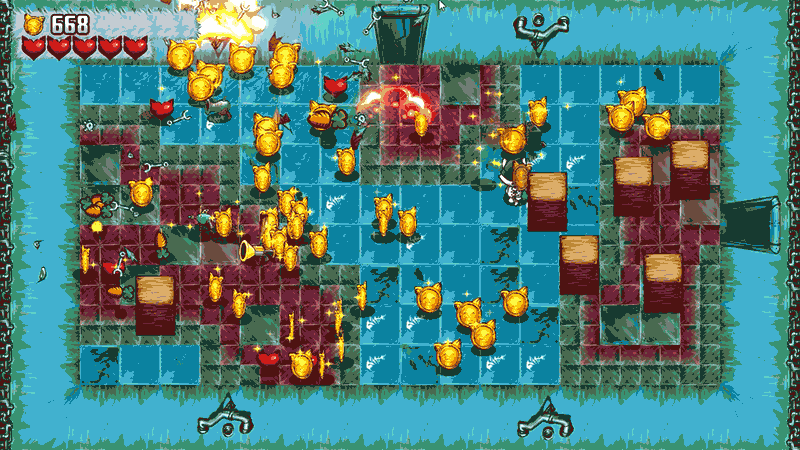 … to yarn ball guns…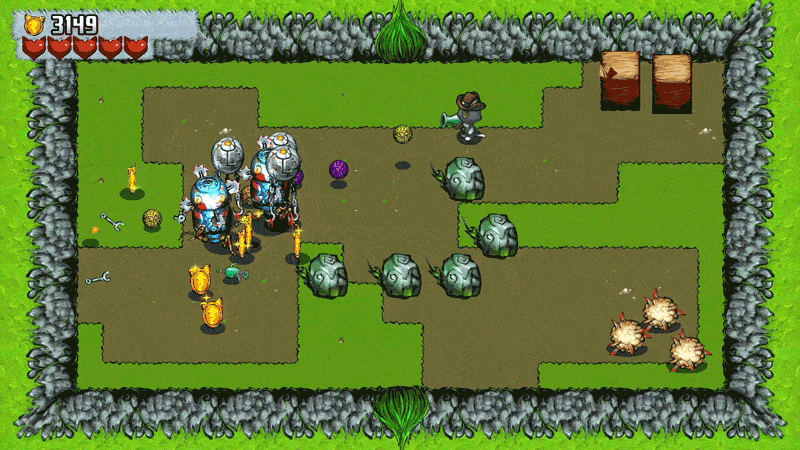 … on missions to defeat evil robots and free animals.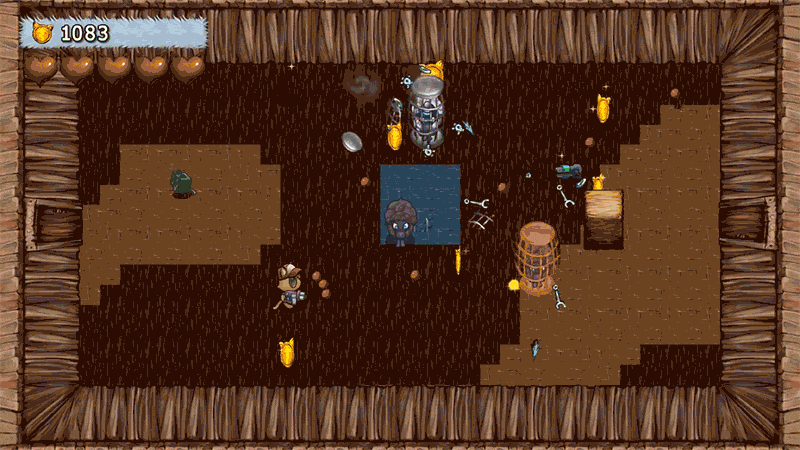 Spend your gold kitten coins on character customizations including a top hat, a tiara, aviators, and a monocle. Choose from dozens of options – even play as your own cat!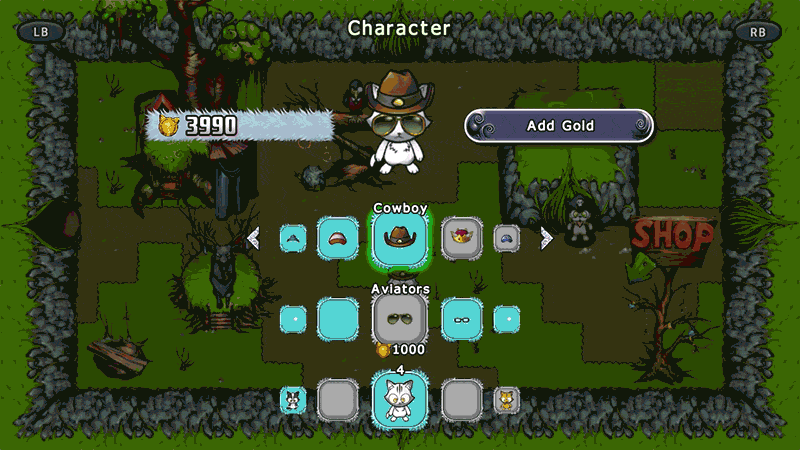 When you're not turning evil robots back into scrap metal, you can meet other animals in the forest town, including Pirate Pug, who has new bounties for you to collect every day.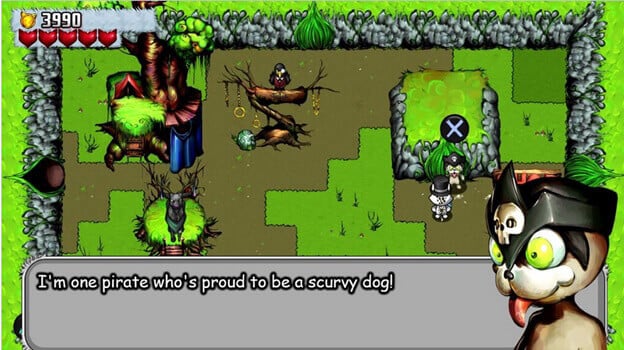 During the game, artistic animations introduce the stories of the animals you must rescue.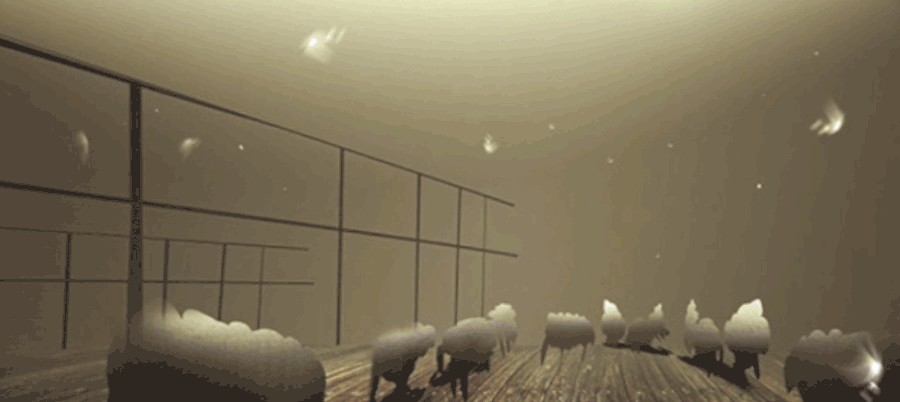 Players who got a sneak peek at Kitten Squad at this year's E3 video game conference were delighted, describing it as "so cute," "very fun," and "easy to play."  The game also received praise for smooth game play, tight combat, and creative animation design."
Kitten Squad was created by Mecho Wars and Pocket God vs Desert Ashes designer Luc Bernard with PETA. The game, which includes both single-player and local multiplayer modes, is rated "T" for "teen". Kitten Squad is currently only available in the Americas.
While PETA has created numerous online games—including successful parodies of Pokémon, Super Mario Bros., Cooking Mama, and more—Kitten Squad is PETA's first console game.
Search for "Kitten Squad" on the PlayStation network to play for free now.
If you don't have a Playstation 4, please tell your friends and family members with the game system that fighting robots with carrot launchers might just be the most fun they'll have all year.