Just in time for New York Fashion Week: Men's, PETA threw a party for Brave GentleMan, the world's first all-vegan luxury menswear store, celebrating its grand opening in Brooklyn. Founder and Creative Director Joshua Katcher unveiled his Spring/Summer 2018 collection, which includes stylish shoes and belts made of "future-leather" and suits made of "future-wool"—as previously sported by Benedict Cumberbatch on the cover of British GQ.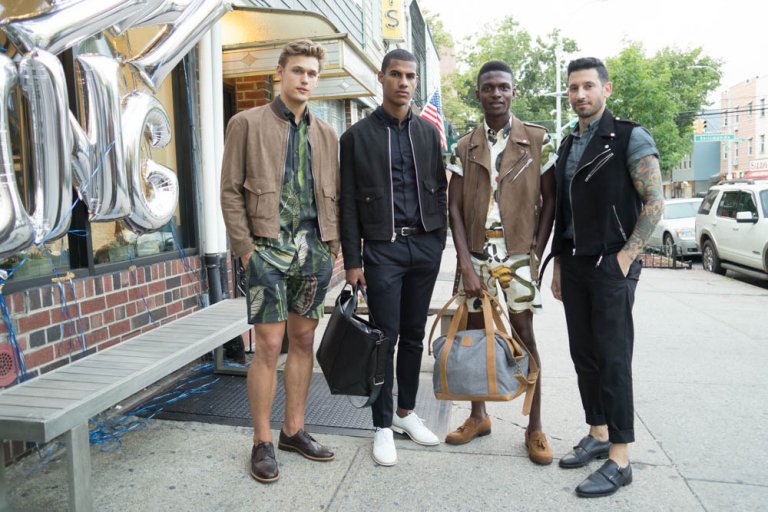 Derek Goodwin
At the event, Katcher debuted one of his PETA video in which he shows how these new materials improve on fashion made of animal skin for both sustainability and wearability. His Spring/Summer 2018 collection will feature innovative looks using high-tech Italian microfiber, digital printed dyes, and organic cotton and linen.
"I think about the conditions that animals are in for the fashion industry—it just breaks my heart," says Katcher in one of the videos, which incorporates footage from PETA eyewitness exposés of the fur, leather, and wool industries. "We live in a culture where masculinity often [is equated] with brutality … when, in fact, it takes great strength and great knowledge and great control to be gentle."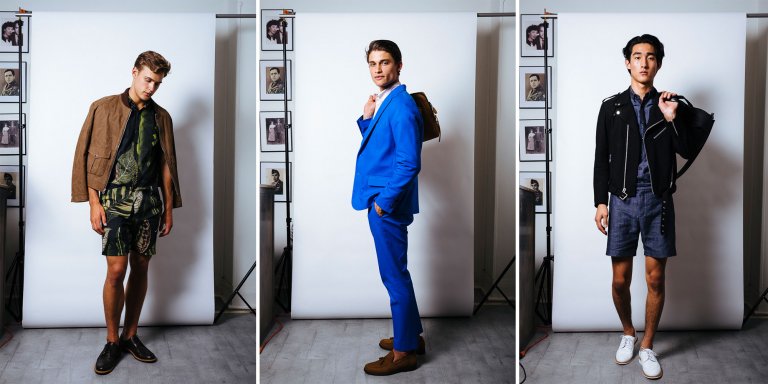 Eric Mirbach | Vegan Good Life
Brave GentleMan, last year's winner of PETA U.K.'s Menswear Fashion Awards, calls itself "disruptive menswear," but this particular brand of rebellion is the compassionate kind. The vegan clothing line—famous for its classic suits, outerwear, and dress shoes—specializes in high-end pieces made from organic, recycled, and 100 percent vegan materials from fair-trade sources.
Katcher—the mastermind behind not only Brave GentleMan but also the popular Discerning Brute blog—embraces a slow-fashion production model, in which every step of the process is considered for its impact on animals and the environment. His clothing company has experienced rapid and exciting growth, having hosted a soft opening for its Brooklyn storefront last December—proving that cruelty-free, vegan wearables are the future of fashion.
Not Near Brooklyn? Not a Problem!
Perusing Brave GentleMan's eco-friendly line is as easy as vegan pie—the only difficult part will be choosing which gorgeous pieces to purchase. Visit the website to shop for footwear, suits, outerwear, accessories, and more.
Be Brave and Gentle—Pledge to Be Cruelty-Free
Katcher's Brave GentleMan rejects the cruel leather and wool industries, and you can, too. Click the buttons below to pledge to be leather- and wool-free, and click here to learn more about compassionate fashion.