Last month, after learning that the Banana Derby—a monkey rodeo in which capuchin monkeys are tethered to dogs' backs and raced around a track—was going to the Northport Fireman's Fair, PETA and Long Island Orchestrating for Nature (LION) urged the local fire department to cancel the cruel act.
The animal rights activists took to the streets to protest the inhumane entertainment, demonstrating outside the fair. Efforts proved successful—not only did the Northport Fire Department agree to ban the Banana Derby, it also publicly pledged not to hire animal acts of any kind in the future. To thank the department for its compassionate decision, PETA and LION delivered its firefighters a platter of delicious vegan BumbleVee Cookies.
"We were not looking to upset anybody. Within the department, we decided we're no longer going to hire any more animal acts," a spokesperson for the fire department said.
During the last few days of the fair, the fire department took its commitment to animal welfare even further. After finding two baby rabbits in the parking lot—one with an injured leg—a fire department representative asked PETA and LION demonstrators for help. The adorable twosome was taken to a wildlife rehabilitator to be treated and eventually released back to the wild.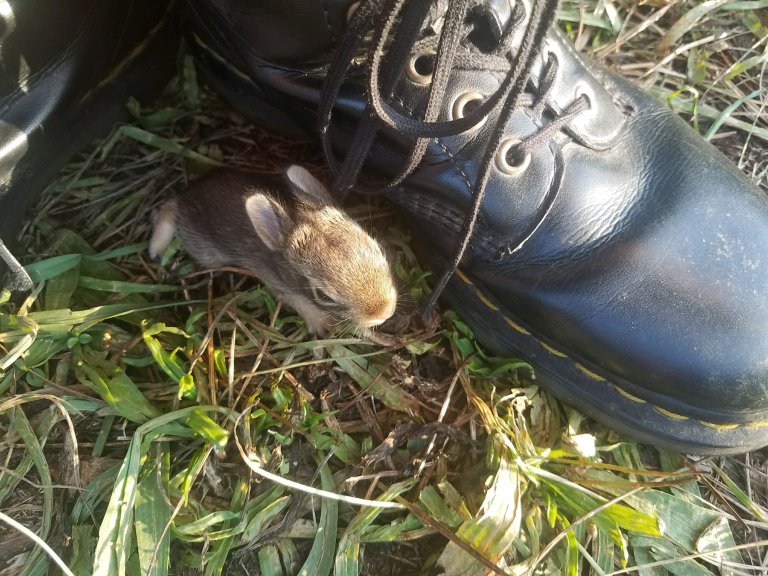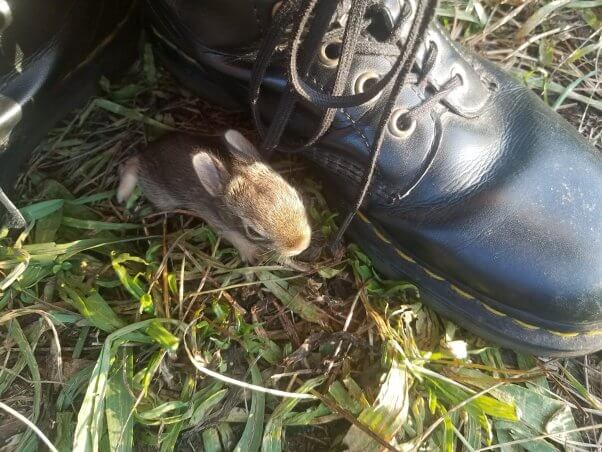 Unfortunately, not all folks are as dedicated as these firefighters in their kindness to animals. Phil Hendricks, who operates Banana Derby, claimed that the animals he cares for are "happy and well cared for." However, Hendricks has been cited by the U.S. Department of Agriculture for failing to provide animals with adequate space, environmental enrichment, and/or clean and wholesome food.
While we applaud the Northport Fire Department for its decision—and we're thrilled that there will be one fewer monkey rodeo in the world—similar events are still taking place elsewhere.
Help Stop Other Cruel 'Cowboy Monkey Rodeos'
Every year, minor-league baseball teams and fairs around the country host "cowboy monkey rodeos," despite knowing about the cruelty involved.
HELP! Monkeys to be TIED TO DOGS & dragged around a race track. Stop this "monkey rodeo" NOW http://t.co/1M5z1yMyeX pic.twitter.com/3V4fBqUbIt

— PETA (@peta) June 15, 2014
During these events, high-strung, sensitive capuchin monkeys are strapped onto the backs of dogs who then race frantically as screaming crowds look on. The dogs can reach speeds of up to 30 mph, and they're trained to start and stop abruptly so that the monkeys are violently jerked up and down and side to side. These chaotic events are as dangerous as they are inhumane and could easily result in injuries to the monkeys and dogs. But you can speak up for the animals used in these cruel events—click the button below to help stop other monkey rodeos.