The fallout from a damning 18-month PETA investigation continues as the environmental agency Corporación Autónoma Regional del Valle del Cauca (CVC) and the Colombian Office of the Attorney General (OAG) recently completed the largest rescue operation in their history, seizing 108 monkeys in poor health from a decrepit facility bankrolled with US taxpayer money.
Six squirrel monkeys and 102 tiny owl monkeys had been forced to live amid their own waste in rusty cages. Inspectors—acting on our findings—found a dead baby monkey and a monkey missing an eye. They also uncovered the unexplained disappearances of 21 other monkeys.
La CVC recuperó a 108 #Primates utilizados en estudio científico en #Cali

Según un funcionario de la #Fiscalia, este es el operativo más grande de rescate de #Fauna que se ha hecho hasta el momento.

Nota ➡ https://t.co/Aylu0xlSuF pic.twitter.com/KBwIUiA6WO

— CVC (@CvcAmbiental) February 17, 2023
Examinations of the survivors revealed even more cruelty. They've been found to be suffering from various serious medical conditions, including the following:
Skin necrosis and a fractured finger, requiring immediate surgery

Purulent discharge from one monkey's only eye

amputations

Old fractures

skin lesions

Cracked and missing teeth

Lip injuries

corneal injury

hair loss

Dermatitis and hyperkeratosis, the thickening of the skin's outer layer
The monkeys are now recovering at CVC's wildlife rescue and rehabilitation center.
The Colombian OAG is now investigating Sócrates Herrera Valencia and his wife, Myriam Arévalo Ramírez, owners of the facility known as the Primate Center Foundation, for the apparently illegal experimentation and capture of monkeys as well as animal welfare crimes.
Meanwhile, 10 universities and research institutions from as far away as Australia are distancing themselves from Herrera's and Arévalo's shady organizations or have launched their own investigations.
See which institutions have done the right thing here:

Burnett Institute, Australia
Imbanaco Medical Center, Colombia
Institute of Tropical Medicine, Belgium
Gorgas Memorial Institute for Health Studies, Panama
Institute Pasteur, France
Mittweida University of Applied Sciences, Germany
Papua New Guinea Institute of Medical Research, Papua New Guinea
Radboud University Medical Center, the Netherlands
University of the Valley, Colombia
ICESI University, Colombia
You won't find the US National Institutes of Health (NIH) on that list.
The agency has given the couple more than $17 million in taxpayer funds over the past 20 years, supposedly to develop a malaria vaccine, which has never been produced.
So far, NIH has been silent while Colombian authorities and politicians as well as institutions around the globe have responded swiftly to the malfeasance and cruelty unwittingly supported by US taxpayers that PETA uncovered.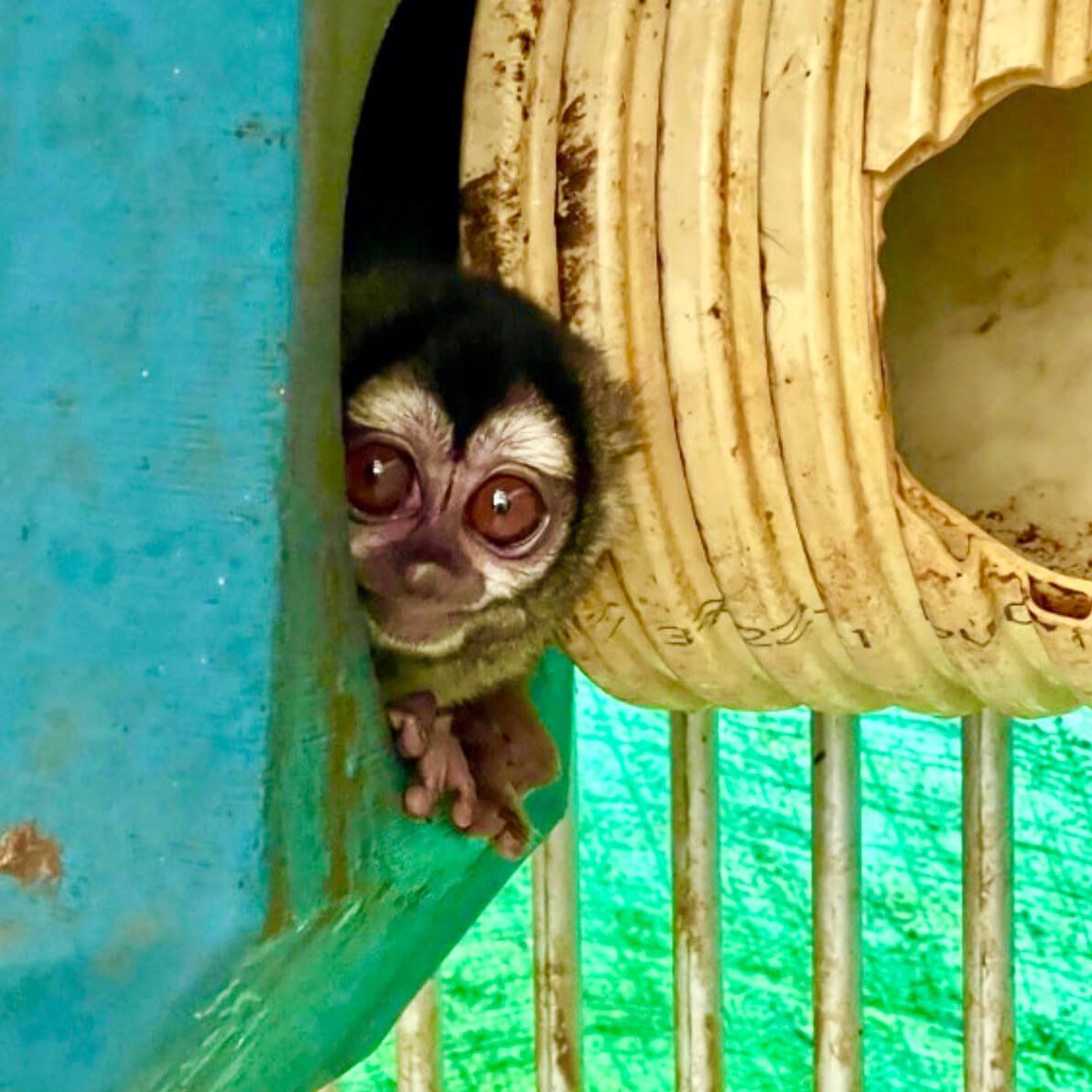 In a  recent letter to NIH officials , we urged the agency to disassociate itself from this fiasco immediately. We also seek the cancellation of the current National Institute of Allergy and Infectious Diseases contracts as well as the return of any money paid to this couple, and we're asking for an investigation into credible claims of the lack of scientific integrity.
It's well past time for NIH to catch up with the rest of the world, condemn these atrocities, and return the taxpayer money that financed them.